A fire at a Planned Parenthood facility in Washington state Friday has been determined to have been arson, fire officials in Pullman said.
The fire discovered at around 3:30 a.m. (6:30 a.m. ET) caused "extensive fire, smoke and heat damage to the front portion of the building," the Pullman Fire Department said in a statement. The facility has been open since September 2012, the fire department said.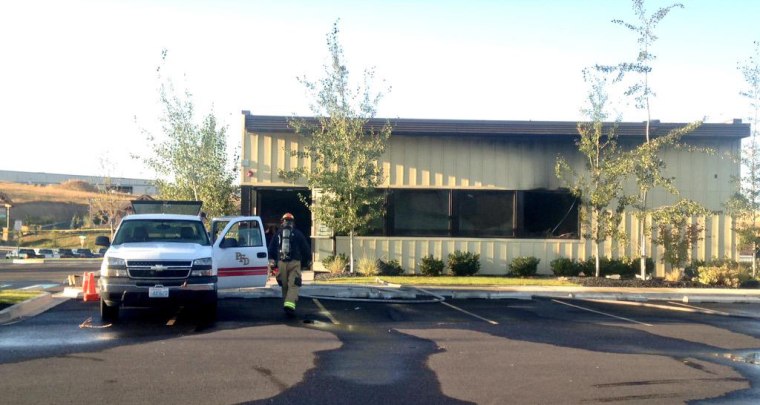 Planned Parenthood has come under criticism in recent weeks after a spate of videos were released by an anti-abortion group that claim the organization profits from the sale of tissue from aborted fetuses.
Planned Parenthood denies the claims, and says the videos are heavily edited and deceptive.
"This is an appalling act of violence towards Planned Parenthood, but unfortunately a predictable ripple effect from the recent false and incendiary attacks that fuel violence from extremists," Karl Eastlund, CEO of Planned Parenthood of Greater Washington and North Idaho, said in a statement Friday.
The fire was so extensive that the building was ruled unsafe by a building inspector, the fire department said. Planned Parenthood said it will establish an alternate site to serve its patients, and said it will rebuild.
RELATED: GOP Focuses Turning to Abortion in 2016 Race
There have been calls by some Republicans to defund Planned Parenthood after the videos were released. Last month, the U.S. Senate voted down a bill that would have taken away more than $500 million from the organization.
Pullman fire investigator Rich Dragoo requested help from the federal Bureau of Alcohol, Tobacco, Firearms and Explosives and the bureau sent three agents from Spokane Friday, the fire department said.
Pullman is a city of about 31,000 in the southeastern part of the state, about 75 miles south of Spokane.