A former investigator for the House Select Committee on Benghazi claims he was unfairly fired for trying to conduct a non-partisan and "thorough" probe instead of focusing primarily on former Secretary of State Hillary Clinton.
Maj. Bradley Podliska, an intelligence officer in the Air Force reserve, plans to file a federal complaint against the committee in November, his lead counsel, attorney Joe Napiltonia, told NBC News.
A draft of the potential complaint — which has not been filed in court — has been seen by NBC News and alleges that another reason Podliska was fired was because he took time off to fulfill military service requirements. The complaint asks that Podliska be reinstated to his investigative role, reimbursed for lost wages and compensated for his legal fees.
A statement from Podliska released by Napiltonia on Saturday said he was fired in June, after 10 months working for the committee, in part because of his attempt to conduct "a professional and thorough investigation of all the federal agencies involved" in the 2012 attack on the U.S. consulate in Benghazi.
"My non-partisan investigative work conflicted with the interests of the Republican leadership, who focused their investigation primarily on Secretary Clinton and her aides," the statement said.
The Republican-led committee slammed Podliska's allegations as "transparently false" and "outlandish" by a lawfully terminated former employee.
It said Podliska had been "terminated for cause" — partly because of his "repeated efforts … to develop and direct Committee resources to a PowerPoint 'hit piece' on members of the Obama Administration — including Secretary Clinton."
"The employee actually was terminated, in part, because he himself manifested improper partiality and animus in his investigative work," the committee said in a statement.
It added that Podliska had never raised the allegations about Clinton during "repeated counseling for performance and lack of judgment" — nor at the time he was terminated "for those reasons." Podliska hired an attorney shortly after June 26 when he was told he had to resign or would be fired, his complaint said.
"The former employee has continued to imagine a variety of new, outlandish, never previously mentioned, allegations since his departure," the statement said. "The Committee will not be blackmailed into a monetary settlement for a false allegation made by a properly terminated former employee."
Napiltonia — who described his client as a "proud, Conservative Republican" — said committee leadership "knew as early as April 2015 about Maj. Podliska's concerns regarding the committee's shift to and agency-centric investigation that targeted Secretary Clinton at the exclusion of other agencies that he believes shared blame." He added that Podliska never authorized a "hit piece" on Clinton.
Benghazi Committee Chairman Trey Gowdy (R-S.C.) said in a statement that Podliska's claims about the focus of the committee were brand new, even though he had the chance to raise them before.
"One month ago, this staffer had a chance to bare his soul, and raise his claim this Committee was focused on Secretary Clinton in a legal document, not an interview, and he did not do it," Gowdy said.
Gowdy's statement followed an interview on CNN's "State of the Union," in which Podliska detailed his claims and the reasons for coming forward with them.
Gowdy also rejected Podliska's claims, saying, "I cannot say it any plainer than stating the facts, the Benghazi Committee is not focused on Secretary Clinton, and to the extent we have given any attention to Clinton, it is because she was Secretary of State at all relevant times covered by this Committee's jurisdiction."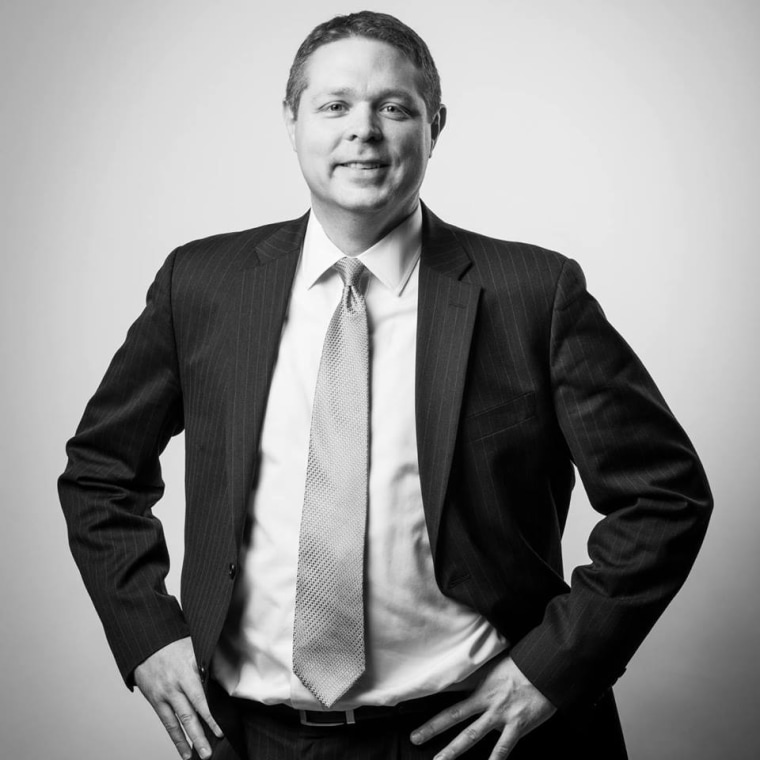 Podliska alleged in his statement that the Republican-led committee began focusing almost exclusively on Clinton and the State Department in March of 2015 after revelations surfaced that she had used a private server and email account while serving as secretary of state.
Rep. Elijah Cummings, the highest-ranking Democrat on the committee, said the "extremely serious" allegations laid out by Podliska and first reported by the New York Times — show that Republicans have been "abusing" taxpayer dollars "for the illegitimate purpose of damaging Hillary Clinton's bid for president."
House Majority Leader Kevin McCarthy made comments last month that appeared to link the Benghazi investigation to Clinton's dropping poll numbers. McCarthy later said he misspoke, and never intended to imply the committee was politically motivated.
However, Clinton last week slammed the committee for making a "partisan political issue out of the deaths of four Americans."
Clinton's campaign called Podliska a "whistleblower" in a statement released Sunday. The statement said Podliska's claims might be the "most definitive proof to date" that the Benghazi investigation "has been a partisan sham from the start."
"These are explosive allegations," the statement added.
Clinton is set to testify before the committee on Oct. 22. The findings of the investigation are due to be released next year.
Four Americans — U.S. Ambassador Chris Stevens, information management officer Sean Smith and security officers Tyrone Woods and Glen Doherty Sean Smith— died in the Sept. 11, 2012, attacks on the U.S. consulate in Benghazi.