A former Georgia police officer has been charged with felony murder and kidnapping in the death of 16-year-old Susana Morales after authorities revealed Wednesday that a gun he had reported missing was found near her skeletal remains.
The officer, Miles Bryant, 22, was previously charged with concealing a death and falsely reporting a crime in connection with the disappearance of Susana, whose skeletal remains were found Feb. 6, Gwinnett County police said. He was a police officer in the Atlanta suburb of Doraville and was fired in light of the charges.
Gwinnett County Police Chief J.D. McClure announced Wednesday that Bryant's charges had been upgraded to felony murder and kidnapping.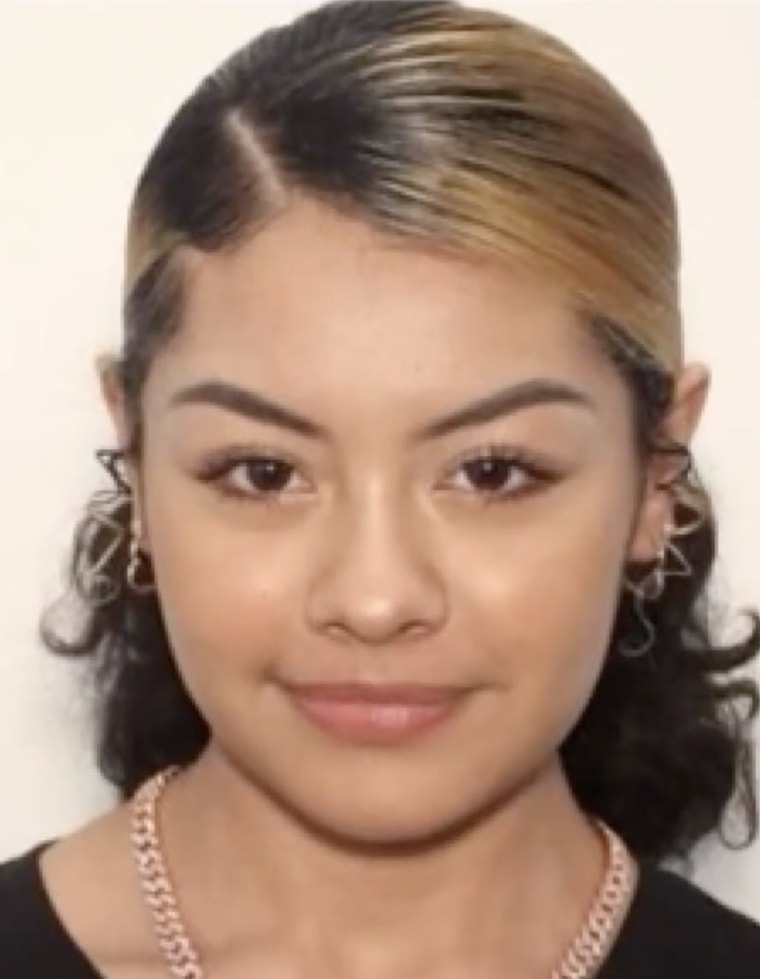 Authorities homed in on Bryant after they found "a critical piece of evidence" — a handgun — "in close proximity" to where Susana's body was found during a grid search of woods near Highway 316 between Drowning Creek and the Barrow County line.
It was determined that Bryant had reported the personal gun missing the morning of July 27, which made him a person of interest in the case.
McClure provided a timeline of Susana's disappearance. 
She was last seen July 26 and reported missing the next morning by her family.
The night she disappeared, Susana had left her home in Norcross at 6 p.m. and walked a short distance to the Sterling Glen Apartments, where she met with a friend for about four hours. She headed home at about 10 p.m. 
"We know that between 10 and 10:30 p.m. Susana had an interaction with an individual," who McClure said was Bryant, and "ultimately was not seen or heard from again."
Police said they believe Susana died in some time from when she had the interaction with Bryant up to 2 a.m. the next day, July 27. 
McClure said that it's not known whether Susana and Bryant knew each other or were familiar with each other but that he did live in the Sterling Glen Apartments complex she had visited that day and served as a courtesy officer there. 
He said it's not "definitively" known how Susana died, noting there's "no indication" that she was shot. He said it's possible she was raped.
"We don't definitively know" how she died. "We're still investigating. What we do know is she died at the hands of Miles Bryant," he said.
McClure said police are "still investigating" motive.
He said "it's entirely possible" that Bryant had been watching Susana before her death. 
While police have no evidence linking Bryant to harming another person "in a similar fashion," McClure said there have been previous reports about him.
In 2018, he was accused of trying to enter a neighbor's house through a window. Police were called, and Bryant countered the allegation. Ultimately, the homeowner did not wish to prosecute, and the case was resolved.
In December, Bryant visited the home of an acquaintance, and "he may have tried to enter" the residence, McClure said. The case is under investigation, and "we do believe that warrants are forthcoming," he added.
Those two cases were not in the Sterling Glen Apartments complex, McClure said.
McClure said Susana's death was "an unspeakable tragedy."
"This type of crime at the hands of a law enforcement officer evokes anger, even within the ranks of this agency," McClure said. "Police officers should always be pillars of trust."