Participants at a Dallas event where about 30 followers of motivational speaker Tony Robbins were burned while walking on hot coals defended Robbins on Sunday, saying the incident had been vastly overblown.
Dallas Fire-Rescue responded to multiple calls about "burn victims" — some who needed to be hospitalized — about 11 p.m. Thursday (midnight ET Friday) following Robbins' Firewalk at the Kay Bailey Hutchison Convention Center.
More than 30 people were treated at the scene, and five were taken to a hospital for evaluation, a Dallas Fire-Rescue spokeswoman said.
Jennifer Connelly, a spokeswoman for Robbins' operations, thanked emergency personnel Sunday for their "quick and robust response" but said they weren't needed because the company always staffs its events with medical personnel.
"Seven thousand attendees successfully participated in a fire walk which has been a celebrated part of this event for 35 years," Connelly said said in a statement.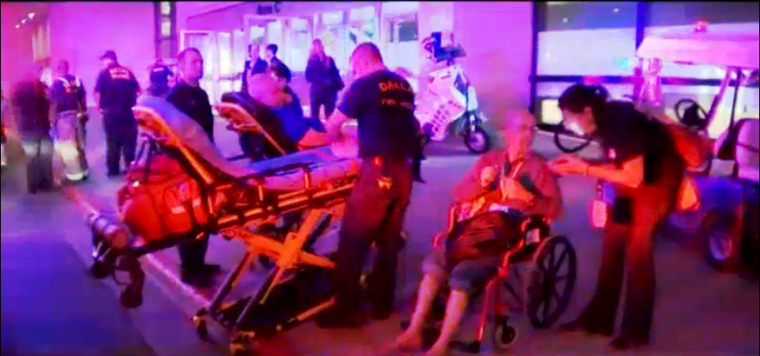 While the goal is to "have no guests with any discomfort afterwards," it's "not uncommon to have fewer than 1 percent of participants experience 'hot spots,' which is similar to a sunburn, which can be treated with aloe," she said.
Bo Luxman of Memphis, Tennessee, told NBC News that it was the sixth Unleash the Power event he'd attended in the last five years and that he'd never been burned during the Firewalk, which Robbins' company describes as "a symbolic experience that proves if you can make it through the fire, you can make it through anything."
"It's just been an amazing, outstanding experience every time," Luxman said.
"All of a sudden you had these ambulances showing up — sirens blaring, lights blaring — and we've still got people trying to walk," he said. "It really was distracting, and if anything that added to the problems in terms of whatever injuries there were.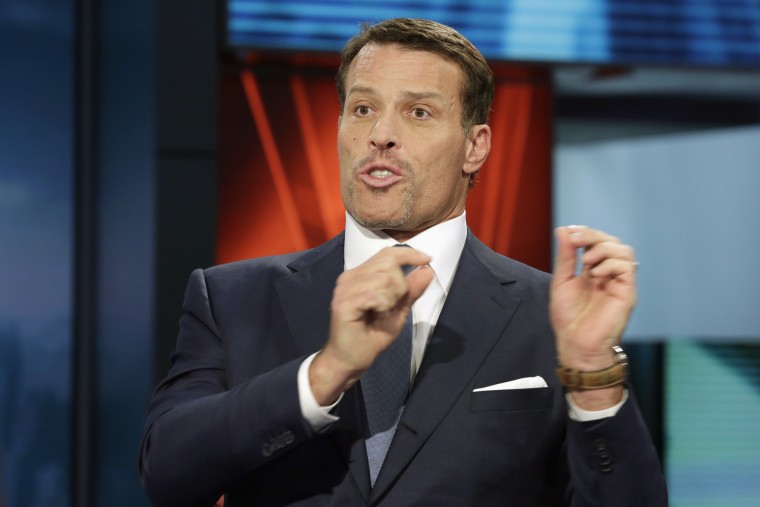 "But keep in mind there were 7,000 — over 7,000 — participants that walked successfully with no problems at all. I was one of them," he said, adding, "It was definitely blown out of proportion."
Steve Boyd, also of Memphis, said he saw one woman on the back of a man afterward and assumed she was one of those who was burned. Otherwise, he said, few people even knew there was an issue.
"It kept going it kept going," Boyd said. "The ambulances and everything were to the back side of the people walking, so people may or may not have seen it, and I'm not sure what affect it would have."
Boyd called Robbins "awesome," saying he "really has a unique gift."
"He somehow brings so much into one event," Boyd said. "It's not just about walking on fire — really, the Firewalk is minuscule compared to the power that carries on through out the rest of the event in terms of all categories of life."