Two of the biggest network morning news shows lost veteran anchors in recent weeks when sex harassment allegations felled Matt Lauer, of "Today" on NBC, and Charlie Rose, of "CBS This Morning." The unplanned exits leave the networks the chance to rethink their shows — vital to their bottom lines — but they come at a precarious time for the institution of the morning broadcast.
Viewers are facing a widening array of media choices when they wake up. The nonstop drama of political news in the Trump era and the jaw-dropping #MeToo movement — and sometimes their intersection — are driving audiences to a variety of nonbroadcast news outlets, severely diminishing the audience for the three big shows.
Over the past four years, the big three broadcast network morning shows have lost a collective 1.2 million viewers, according to Nielsen statistics, dropping from 12 million in 2014 to 10.8 million as of last month.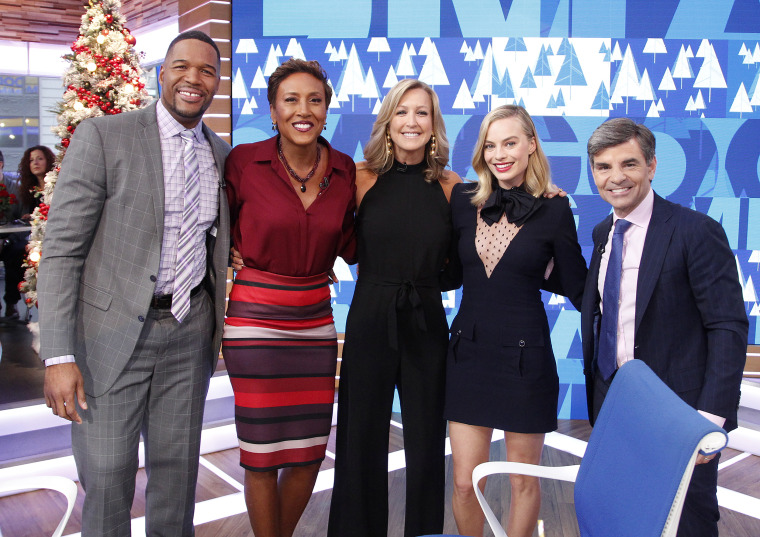 But at the same time, National Public Radio's "Morning Edition" reports an 8 percent increase in its weekly audience this year, recording a weekly audience of 14.6 million, according to Nielsen numbers provided by the company. The New York Times podcast "The Daily" recorded 100 million downloads in October, and BuzzFeed News' video morning show "AM to DM," which launched on Twitter in September, averaged 1 million viewers in its first week.
Cable news networks have continued to see increases in ratings, even though audiences were expected to subside after the historic election-year coverage of President Donald Trump. The audience for the four cable news networks — Fox News, MSNBC, CNN and HLN — increased by 12 percent in the 6-9 a.m. time period, compared with the same time last year, according to Nielsen numbers.
Fox News' "Fox and Friends" is the leading morning cable program, with 1.59 million viewers. It rose 25 percent in 2017 over the previous year, according to Nielsen, while the second-place show, MSNBC's "Morning Joe," has increased its viewership by 43 percent over the previous year, now drawing 965,000 viewers. CNN's show, "New Day," rose 24 percent, to 632,000.
Ben Smith, the editor in chief of Buzzfeed News, said his site decided to launch its show on Twitter because "you've got to assume people are on their phones and social media, those are not radical observations." The show, aimed at young adults, starts at 10 a.m. "For some people, that's the morning," he notes. Bloomberg TV is also set to launch a 24-hour social news offering on Twitter this month.
Also competing for young audiences in the morning is NBC News' "Stay Tuned," a twice-daily show on Snapchat. It has collected almost 4 million subscribers since launching in July, and two-thirds of the audience is younger than 25. (NBCUniversal, the parent company of NBC News, is an investor in Buzzfeed and Snapchat.)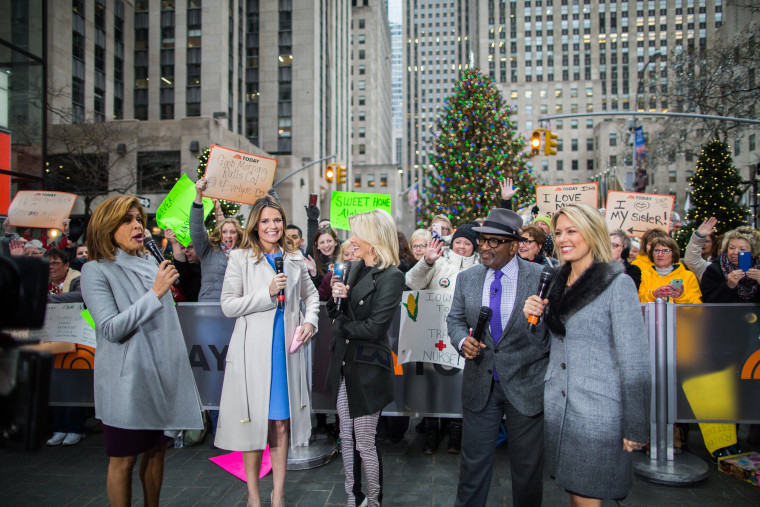 The broadcast network shows remain the behemoths of the morning, both in viewership and their financial importance to the networks that own them.
But so far this year, the leader in total viewers, ABC's "Good Morning America," fell 8 percent to 4.27 million in viewers; "Today" dropped 10 percent to an average of 4 million viewers; while "CBS This Morning" dropped 3 percent to 3.51 million. The departure of Lauer gave "Today" a huge boost in viewers eager to hear the news about his firing, though few experts expect that surge to last.
Even with the attrition, advertisers find the broadcast morning shows a powerful vehicle for reaching audiences.
"I think they have to turn money away," said Carrie Drinkwater, a senior vice president at the Boston-based ad agency, MullenLowe Mediahub, explaining that the morning shows are still in high demand from retailers and movie studios. "The money is still coming in despite the erosion."
These shows remain huge financial engines for the networks. "Today" earned $508.7 million in 2016 during its first two hours, while "GMA" took in $401.9 million and "CBS This Morning" $177 million. Morning shows are fighting to keep the attention of viewers who are busy checking their email and texting the minute they wake up, but Drinkwater argues that mobile isn't an ideal place for her clients to place their ads, noting that people turn to TV when there's a big news story. "It's a tool people don't want to see ads on," she said, referring to smartphones.
Fans of the shows come for the mix of personalities behind the desks. Many viewers like to be greeted each morning by a coterie of trusted friends who give them a little news, a new recipe, a celebrity interview and a tip on how to get the best holiday shopping deals.
With that mix now completely scrambled, both NBC and CBS will have to create new chemistry among its hosts, a process that can take time. Hoda Kotb filled in with regular co-host Savannah Guthrie after NBC News fired Lauer amid allegations of sexual misconduct with employees. He had been with the show since 1997. NBC sources said the network is expected to consider naming as permanent host Kotb, Craig Melvin or Willie Geist, all of whom have filled in for Lauer.
Since CBS fired Rose after he was accused of misconduct with a string of women, his co-anchors Gayle King and Norah O'Donnell have led the show themselves.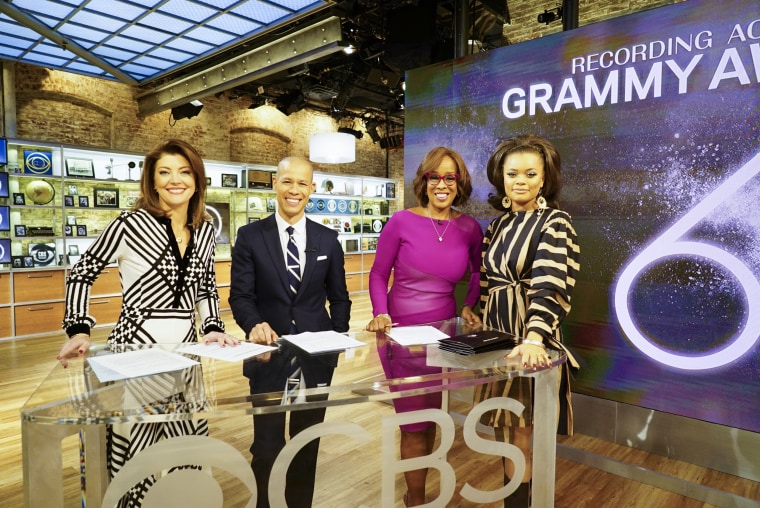 "Good Morning America," hosted by Robin Roberts, George Stephanopoulos, Lara Spencer and Michael Strahan, has been untouched by the scandals. It is unclear whether it will benefit from the shake-ups at its rivals, but veteran media watchers say anything that upsets the personal bond between viewers and favorite anchors can set off channel-switching.
Brad Adgate, an independent media consultant, said viewers build a relationship with TV personalities they see as nonthreatening. "I think that's no longer sustainable when the allegations came to light," he said. "It appears they're a different personality off-camera."
Marian Salzman, chief executive of Havas PR, said many viewers are just shellshocked by the recent firings.
"They are disappointed," she said. "They wanted to believe Matt was the nice guy next door. It's devastating. What's next? I'd like for it all to stop so we can get back to healing."
There's little room for error in getting the right chemistry among groups of TV hosts. One news industry executive who asked for anonymity because he does business with NBC said that "chemistry is the single most important thing" in getting viewers to become regulars. "If they [the TV personalities] don't like each other, it will not work," the executive said. "Television is a very transparent business."
When "Today" host Ann Curry told viewers that she was stepping down in 2012, she looked at the camera and said: "We often call ourselves a family, but you are the real 'Today' show family and you are why I have ventured into dangerous places." Viewers took it very badly when she moved on, especially after news accounts emerged that Lauer was instrumental in her departure. (Lauer has contended he didn't want Curry to leave.)
After she left the sofa, the ratings for "Today" dropped. By May of 2013, "Good Morning America" took the No 1 slot that "Today" had held for two decades. While ABC's show is typically tops in viewers, "Today" wins among the 25- to 54-year-old set that is most important to advertisers.
Henry Schafer, executive vice president at Marketing Evaluations, said that while Lauer was a very recognizable personality, his Q score — a measure of his popularity among the public — has trended down from a peak in 2007.
"Matt has always been polarizing," said Schafer, whose company produces the Q scores. "His positive score always equals the negative reaction. He is the kind of host that stirs the pot."
He said that at NBC, Kotb has a strong connection with viewers and Geist has the strongest score among the men on "Today."
Not everyone agrees that the firings could be significant. Brian Hughes, senior vice president of audience intelligence and strategy at Magna, an investment arm of the advertising giant Interpublic Group, said it is hard to track the impact of individual changes in the anchor chair, in part because there are many other factors at work, including the other options that viewers have. "In our observation, anchor changes have traditionally had little to no impact on ratings," Hughes said. "At any rate, it would be impossible to separate any impact from the organic viewing changes that are already occurring."
Other conventions of morning TV, such as the male/female duo, may no longer be set in stone. Erik Sorenson, CEO of the media consulting firm Sucherman Group, and a former president of MSNBC, said that perhaps having women dominate the morning news shows will be the way of the future.
"Two female anchors are increasingly a popular format, and NBC has had success with Hoda and Kathie," he said, referring to Kathie Lee Gifford, co-host of the fourth hour on "Today." "And you see it with a number of broadcast stations in top markets that have paired two females. In this environment it may be a smart way to go."