The first lady may finally be making her way to the White House.
First lady Melania Trump, who announced shortly after the election that she will remain in New York for the duration of her son Barron's school year, may move to the nation's capital "sometime this summer," sources told NBC News on Friday.
While officials declined to be more specific on timing, they are expecting sometime after June.
The first lady has been "preparing the residence" for the move for some time with redecoration and furnishings selected for the private quarters that suit the family's needs and tastes, sources said.
Trump has been looking for suitable schools for her 11-year old son who will be the first boy to reside in the White House since 1963.
The last boy to live at 1600 Pennsylvania Avenue was 3-year-old John F. Kennedy Jr.
Officials declined to comment on school-related decisions telling NBC News, "Barron's privacy is very important to the first lady."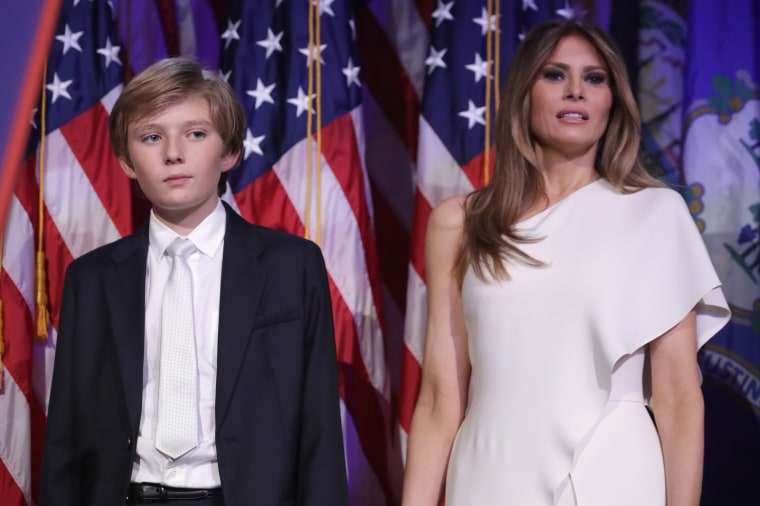 The first lady's White House visits have been few and far between since the president's inauguration, and her decision to stay in New York has been widely criticized for costing significant taxpayer money, even prompting a petition demanding that she move to the White House.
But senior aides say Trump has been surprised by repeated questions about if and when she would relocate from Trump Tower to the White House. She maintains that her plans have not changed and that she looks forward to the move and assuming a more public schedule as first lady, the aides say.