In their first joint appearance since leaving the White House, Barack Obama and Michelle Obama offered the first glimpse of the planned Obama Presidential Center in Chicago.
President Obama said he and his wife chose to locate the center in Chicago's South Side in an effort to give back to the community that helped shape some of their most formative memories. But Obama also stressed that he wanted to create a living hub for political and social activism that would outlive him.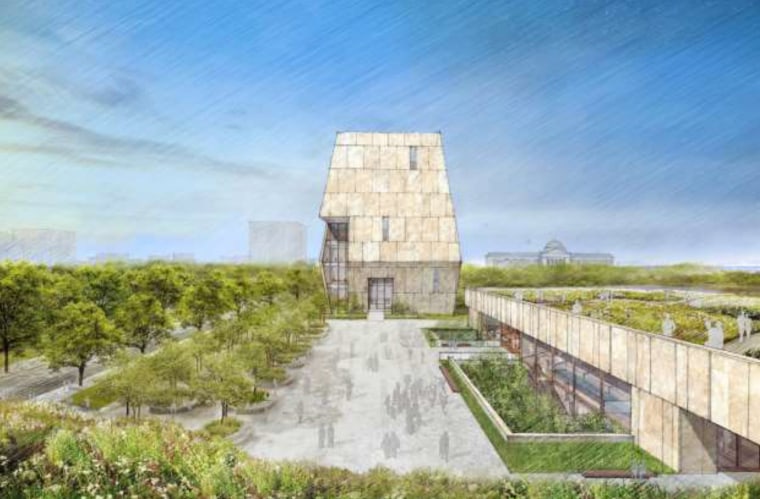 "We want this to be the world's premiere institution for training young people and leadership to make a difference in their communities in their countries and in the world — that's our goal," Obama said.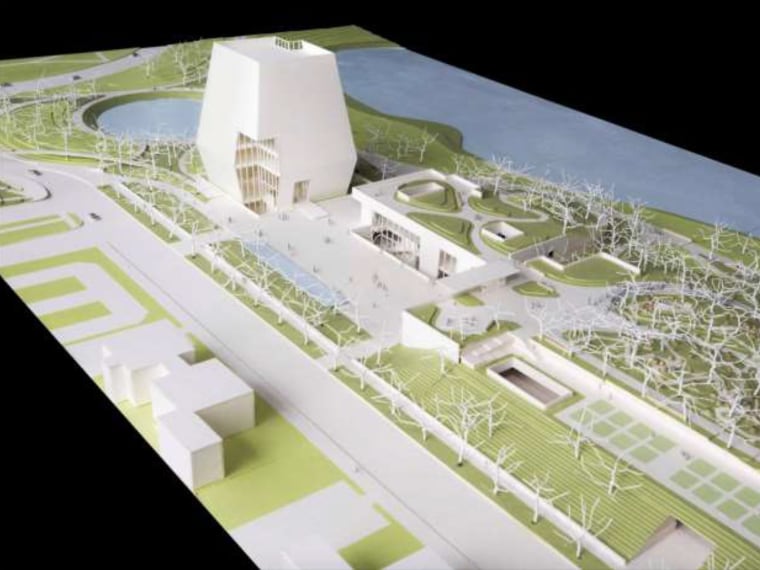 In addition to the presidential museum and gardens, the new campus, designed by Tod Williams Billie Tsien Architects, will feature an outdoor amphitheater, film and recording studios, several gardens and rolling hills, "because Michelle always complained there wasn't a hill for her to sled on," Obama said.
He teased that he would invite artists like Spike Lee, Bruce Springsteen, Steven Spielberg and Chicago-born Chance the Rapper to teach student activists to promote their platforms through film and music.
The Obamas also pledged to donate $2 million to fund summer jobs programs at the center. And while the release from the Obama Foundation did not offer details on the center's expense, the Chicago Tribune reported that it is expected to cost at least $500 million.
Obama said construction on the center would take four years, putting completion around 2021, and said he hoped center will be a transformational project for the local community.
"There will be a museum embedded in the library … and let's face it, y'all want to see Michelle's dresses," Obama joked. "But the thing that is most exciting to us is to create an institution that will train the next generation of leadership."