The first openly gay U.S. ambassador to serve in East Asia, Ted Osius III, was sworn in Wednesday by Secretary of State John Kerry, signaling another important step forward for LGBT rights in the region as well as for the government agency.
Osius, who will serve in Vietnam, now becomes the 7th openly LGBT person named as an ambassador under the Obama administration, according to the Human Rights Campaign.
"Not long ago, that would have literally been impossible. And when Ted first joined the Foreign Service, being open about who you love was grounds for having your security clearance yanked," Secretary Kerry said in a statement. "Today, the LGBT community is embraced by the Foreign Service and well beyond."
Views on gay rights are changing in Vietnam, too, where LGBT weddings (though not marriage) were just legalized last year and gay couples were allowed to live together, according to VietnamNet Bridge.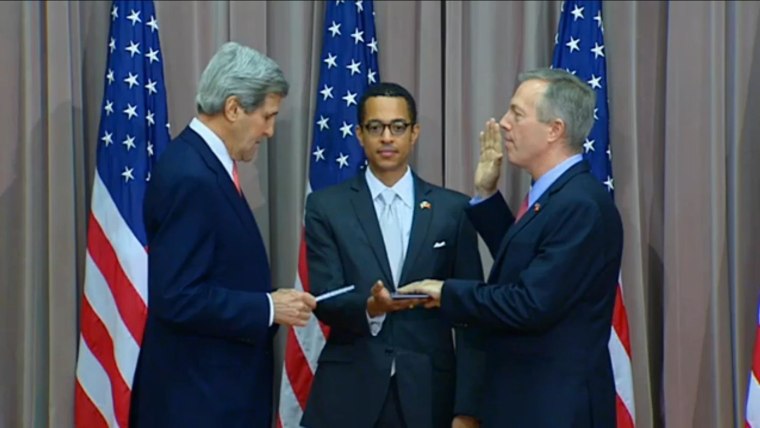 IN-DEPTH
— Miranda Leitsinger