Florida International University student Alexa Duran was driving home from a doctor's appointment, her best friend next to her in the passenger's seat, when the unimaginable happened: A bridge collapsed right on top of them.
Six people were killed by the force of the 950-ton walkway, including Duran, according to her father, Orlando Duran, who confirmed his daughter's death on Friday.
On Saturday, four more victims were identified by the Miami-Dade Police Department as Oswald Gonzalez, 57, Alberto Arias, 53, Rolando Fraga Hernandez and Navarro Brown. Gonzalez's and Brown's ages were not given.
Hernandez was identified after police extracted a gold Jeep Cherokee. Brown was freed from the debris and taken to Kendall Regional Medical Center where he later died, according to a Miami-Dade Police Department press release. Gonzalez and Arias were found together after a white Chevy truck was extracted.
On Sunday, in a video tweeted out by the school, FIU president Mark Rosenberg named Brandon Brownfield as the sixth victim. Brownfield's mother-in-law also confirmed his death to NBC News.
"My little girl was trapped in the car and couldn't get out. She died when the bridge collapsed on top of her car," Orlando Duran confirmed to El Nuevo Herald in Miami, speaking in Spanish. He said he was traveling in London at the time of his daughter's death.
Waiting for a flight home, he added, "This is going to be the longest and saddest trip of my life. I don't want to return."
Duran, 18, was the first victim of the bridge collapse to be officially identified. She was a freshman political science major at FIU, according to the Miami Herald.
Earlier Friday, Duran's best friend Richard Humble, a sophomore at Florida International University, told NBC's "Today" show that he and Duran had been at a red light and heard a creak above them moments before the car got crushed.
"We tried to duck, but at the same time, it was just way too fast," Humble, who suffered a neck injury but was able to walk away, told "Today."
"I screamed her name over and over again, but I didn't hear anything," Humble said.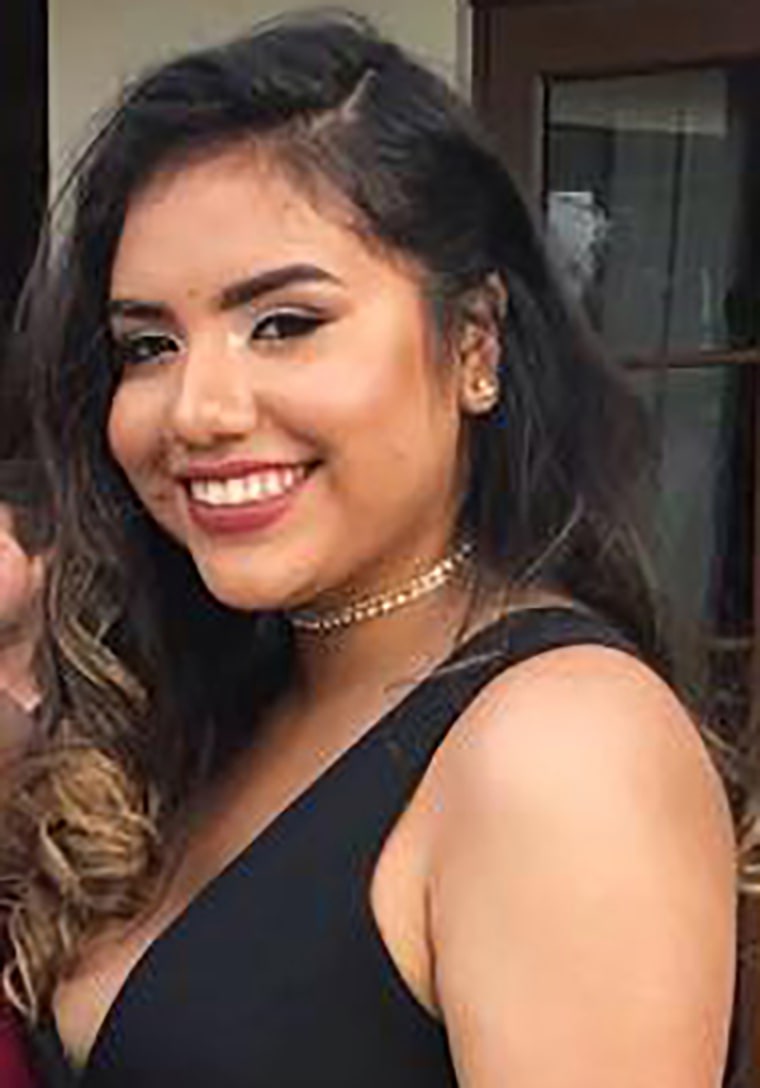 In a tweet, Ecuador's foreign minister Maria Fernanda Espinosa also confirmed the death of Duran, "daughter of an Ecuadorian father." She said the Ecuadorian consulate would work to assist Duran's family.
Related: Collapsed Florida walkway was built using new 'accelerated' bridge technology
The brand new, highly touted pedestrian bridge was built to connect FIU to the town of Sweetwater.
Scheduled to open next year, the bridge came crashing down on Thursday afternoon, less than a week after it was raised off of its temporary support and swung into its permanent position.
In addition to the six killed, at least 10 were injured.
FIU on Friday evening said that they are providing free mental health and counseling services to students, faculty, staff and any members of the community who were affected by the incident. The school also plans to host a vigil at 10 a.m. on Wednesday.