Two teenage brothers are in police custody on suspicion that they killed their parents and three siblings, ranging in ages from 5 to 12 years old, in their Oklahoma home Wednesday night, police said.
A 13-year-old was also wounded and a 2-year-old was found unharmed after police in Broken Arrow responded to a wordless 911 call Wednesday night and discovered the bodies, Broken Arrow Police Cpl. Leon Calhoun said.
The teen suspects, aged 18 and 16, allegedly ran out the back door when officers arrived at the scene in the Tulsa suburb and were taken into custody in a wooded area, police said.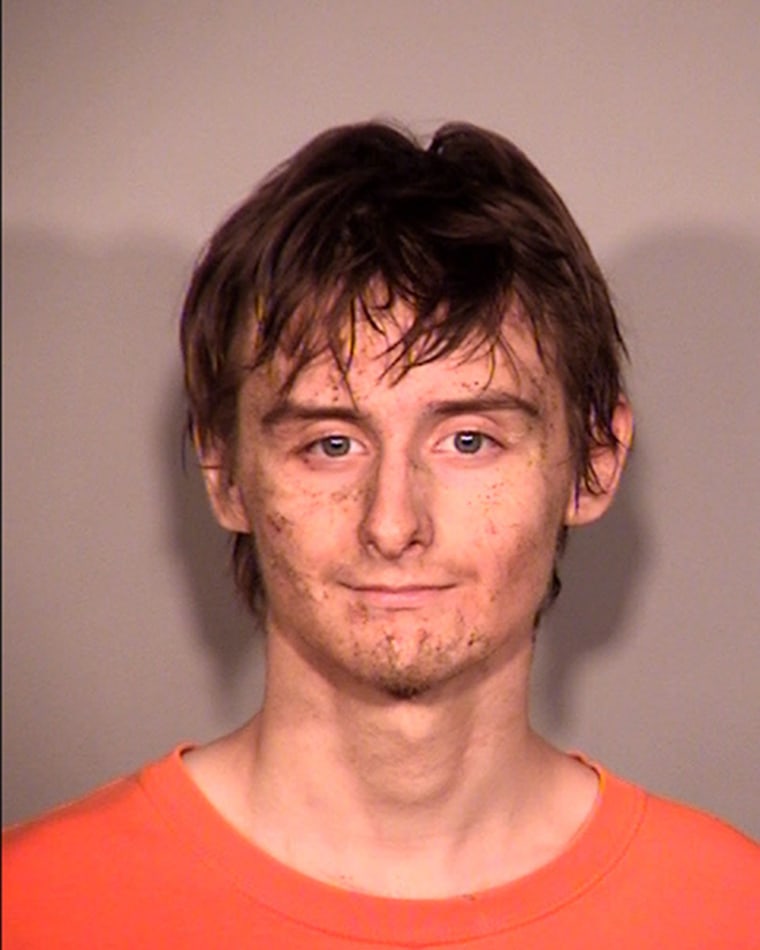 Police went to the house after emergency operators received an "open 911 call," where the line is connected but there's no one speaking, at 11:30 p.m. local time on Wednesday, Calhoun said.
The arriving officers heard moaning from behind the front door of the home, they forced their way inside and found the injured 13-year-old, who apparently made the 911 call, and pulled her to safety, Calhoun said.
"It was a pretty gruesome scene and unprecedented in terms of the types of crimes we get in Broken Arrow," Broken Arrow Police Sgt. Thomas Cooper told NBC News.
Police identified the 18-year-old suspect as Robert Bever but did not identify the 16-year-old. Detectives believe "several types of weapons were used," Calhoun said, including a small hatchet and knives.
The two adults slain were identified by police as David Bever, 52, and April Bever, 44. The names of the other victims were not released. Calhoun said the dead children were tentatively identified as a 5-year-old female, a 7-year-old male, and a 12-year-old male.
The 13-year-old who was wounded underwent surgery Thursday and is serious but stable condition, Calhoun said. The 2-year-old who was found unharmed was placed into state custody, he said.
Robert Bever and his brother were tracked by a police dog to a wooded trail area behind the house after running out the back door, police said. They were being questioned Thursday, Calhoun said.
Police were trying to determine a motive for the killings Thursday.
"Anytime someone murders their family members as young as 5, I don't see how there could be any type of mental process to that to justify anything," Calhoun said.
There is no history of 911 or domestic calls to the home, Calhoun said.
Broken Arrow, a city of around 100,000, averages one or two homicides "every couple of years," Cooper said. "This is a relatively safe community, smaller than Tulsa and what you might call a bedroom community.
"The crime scene has taken a pretty heavy toll on officers who have come out here," he added. "It hits close to home, especially when the victims are adults and juveniles. Our officers have a lot to take in."
Helen Hoagland, who has lived in the subdivision for 42 years, told The Associated Press that two parents and five children lived in the home.
She said the children were home schooled. "We just have a great neighborhood," Hoagland said as she watched police work the crime scene before dawn. "That's just crazy; it's absolutely crazy.