Five people died and a sixth was critically injured after a fire swept through a boarded-up home in California, officials said Sunday.
The victims were trapped inside the vacant property after flames blocked the only exit, Fresno Fire Department spokesman Agapito Martinez said in a statement.
Firefighters responded to the disused dwelling just before 7 a.m. local time (10 a.m. ET) on Sunday.
A 911 caller reported hearing banging coming from inside.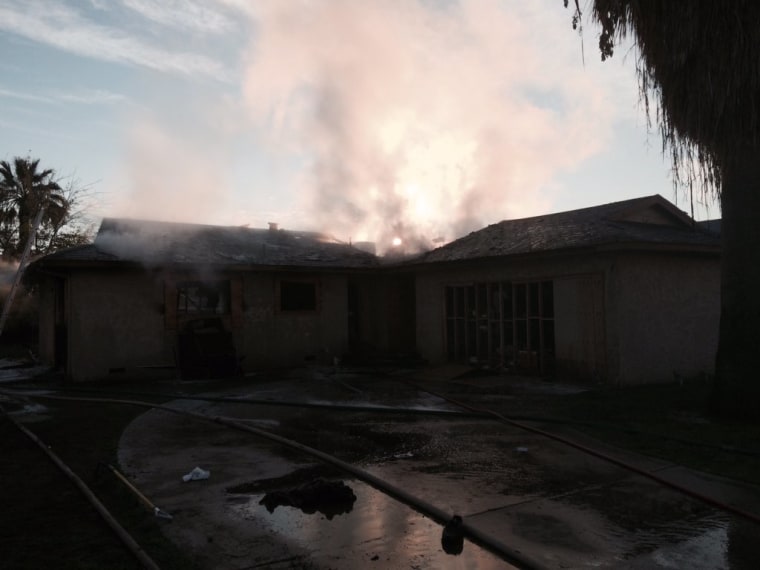 "Firefighters quickly made entry into the structure and six people were found in a back bedroom of the home," Martinez said. "Four were immediately pronounced dead at scene and two were transported to the hospital. The fifth victim was pronounced dead at the hospital and the sixth victim was in critical condition."
The statement said the home was vacant.
Neighbor Enrique Lara told NBC affiliate KSEE that he was woken by the sounding of pounding on the walls in the abandoned home.
"All you could hear was the people inside," he said.
Three of the five dead were identified by the Fresno County Sheriff's Office as Anthony Zavala, 37, Irene Hinojos, 36 and Monique Amaral, 28.