Five men convicted in the 2018 machete and knife slaying of a New York City teenager were sentenced on Friday, prosecutors said. The sentences ranged from 23 years to life in prison.
The five men, who are gang members — Jonaiki Martinez Estrella; Antonio Rodriguez Hernandez Santiago; Elvin Garcia; Jose Muniz and Manuel Rivera — were found guilty of murder and other counts in June in the stabbing death of Lesandro "Junior" Guzman-Feliz, 15, on June 20, 2018.
Authorities have said that the men thought Guzman-Feliz was someone else.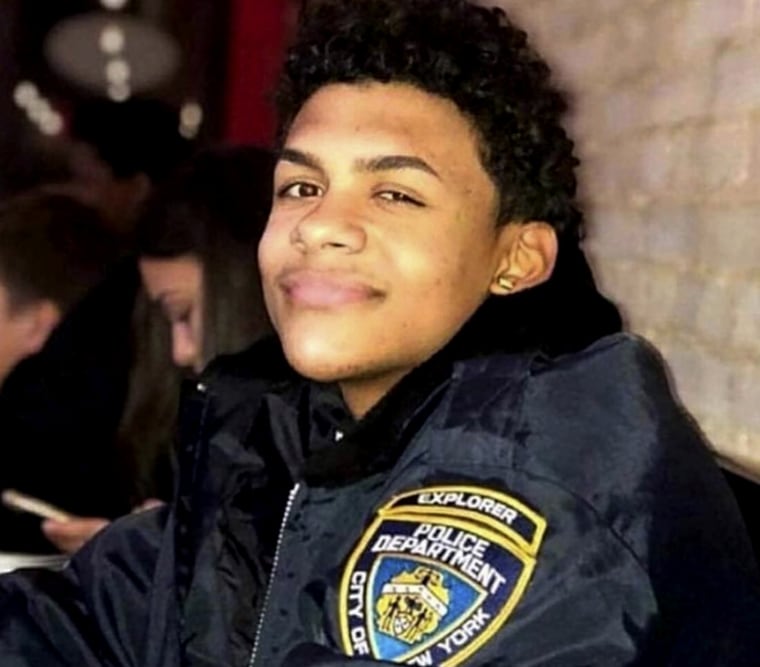 Video surveillance showed Guzman-Feliz, who wanted to be a police officer, being dragged out of a Bronx bodega on his back by a group of men and then repeatedly punched and slashed by long knives and a machete. He died from a gash to his neck after running three blocks to a hospital.
Guzman-Feliz's mother, Leandra Feliz, said outside court Friday that "they have what they deserve" and they will pay the consequences for what they did, according to video from NBC New York.
Martinez Estrella was sentenced to life in prison without parole. He delivered the fatal blow with a kitchen knife, NBC New York reported.
Muniz, Garcia and Hernandez Santiago were sentenced to 25 years to life, and Rivera was sentenced to 23 years to life, Bronx District Attorney Darcel C. Clark said in a statement.
The five men are members of the Trinitarios gang, and investigators have said they mistook Guzman-Feliz for a member of a rival faction.
Guzman-Feliz was in the New York City Police Department's NYPD Explorers program, which is geared toward people interested in a career in law enforcement or the criminal justice system.