FLINT, Mich. — Five teenagers accused of throwing rocks from a Michigan highway overpass were charged with second-degree murder Monday in the death of a man killed when one of them smashed the windshield of a van in which he was riding.
The rocks thrown last Wednesday struck the van in which Ken White was a passenger as well as several other vehicles on Interstate 75, about 80 miles north of Detroit.
The teens, ages 15 to 17, are being charged as adults. Not-guilty pleas were entered Tuesday in a Genesee County court, and a judge denied bond to the teenagers. Kyle Anger turns 18 next week. He's accused of throwing the rock that hit the van.
"I don't believe that this was a deliberate attempt to take somebody's life. It was a willful and wanton act that resulted in somebody's death," Genesee County Prosecutor David Leyton said. "These people should have known better. ... Under Michigan law, that is second-degree murder."
The teens also face charges of conspiracy and malicious destruction of property.
White, 32, from Mount Morris, was riding home from work around 8:30 p.m. when the van was hit with a 6-pound rock. Sheriff Robert Pickell said at least 20 rocks were found on the interstate, including one that weighed almost 20 pounds. At least four damaged vehicles were on the shoulder in Vienna Township.
After throwing rocks, the five teens "drove to a McDonald's where they ate," Pickell said.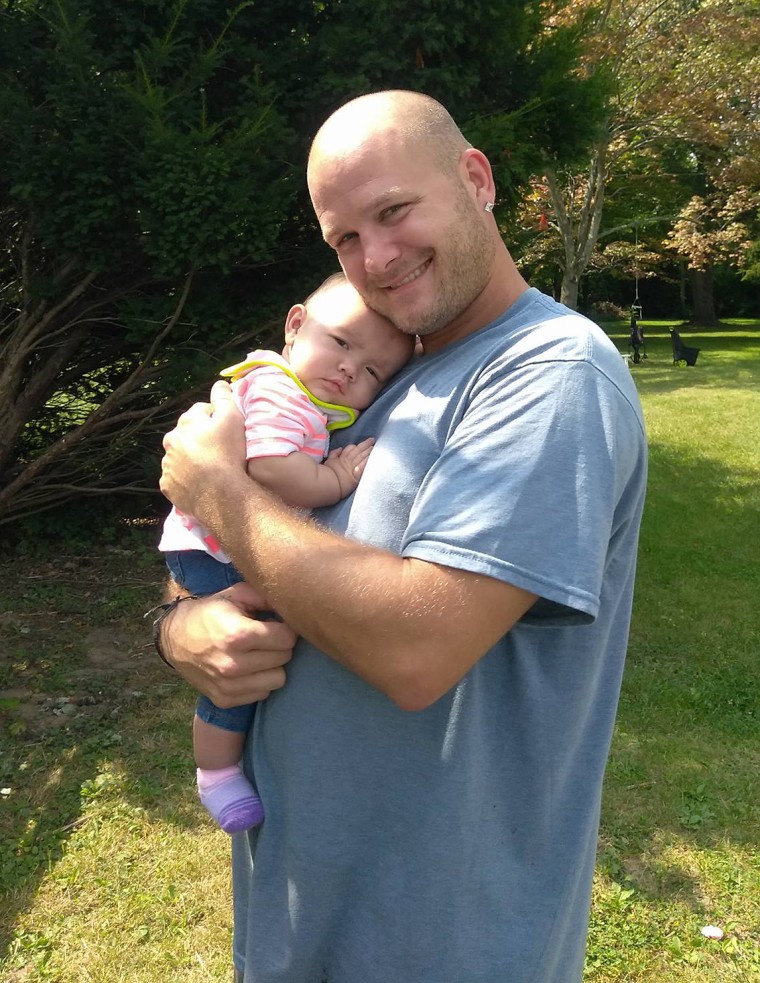 Charges were announced just a few hours before friends and family gathered at a funeral home to mourn White, a father of four children who was engaged to be married.
"Nobody wins," the sheriff said. "The young people are charged criminally. A young boy lost his father, and all of the families are left grieving."
White's family told NBC affiliate WDIV of Detroit that they are heartbroken by the 32-year-old's death.
"He was a good man and a good father," Amiee Cagle, White's fiancée, told the station.
"I just don't understand what a person could be thinking to even want to do something like that," White's sister, Alicia Waskoski, told the station.
"He took away a child's father, and the love of my life," Cagle said of the person who threw the rock. "His stupid act took away a life."
Frank Manley, an attorney for one of the teens charged in the case, said that "although the charges are the same, the kids are all different; the actions that the kids may have become involved in are all different," and he believes a distinction for some of the teens will be made once the evidence is presented.