Five people were killed Sunday in an early morning blaze that engulfed an entire house in suburban Atlanta, authorities said.
The cause of the fire had not yet been determined, a Gwinnett County fire department spokesman said in a statement, though investigators said they were "unable to rule out" a backyard fire pit as the potential culprit.
Firefighters were called to the scene in an unincorporated section of Gwinnett County at 3:30 a.m. Sunday after neighbors reported seeing smoke and flames coming from the two-story home, the statement said.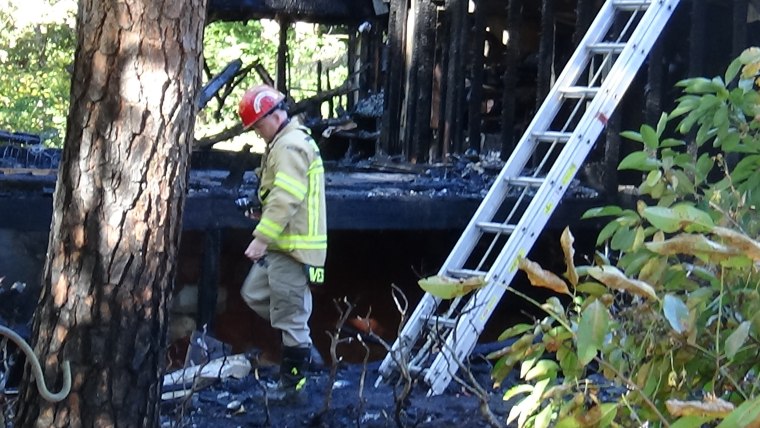 "The blaze was so intense that initial fire crews were unable to make immediate entry," the statement said.
Three victims were immediately recovered, the statement said, though a complete search of the home was delayed because of extensive damage and a partial collapse.
Gwinnett fire department spokesman Tommy Rutledge told NBC News that two more bodies were later found.
Fire officials said the victims were all adults. Three were women and two were men. A cat and a dog were also found dead inside the home, a statement said.
Images of the house showed its roof almost entirely destroyed. Neighbors told fire investigators that people at the home were using a backyard fire pit late last night, a statement said, adding that the blaze appeared to have started near a back deck.