A man who randomly stabbed five people Saturday at a suburban Baltimore shopping center was fatally shot by authorities, a police spokeswoman said.
The victims in the afternoon attack at Hunt Valley Towne Center in Cockeysville, Maryland, survived with non-life-threatening injuries, said Baltimore County Officer Jennifer Peach.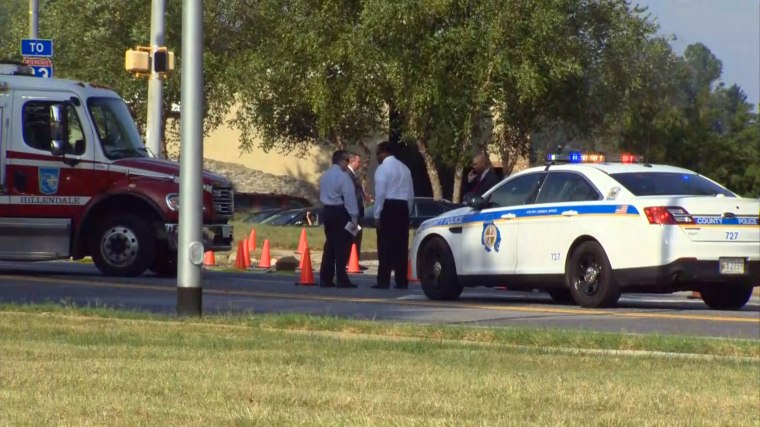 Peach said the man attacked five people, four outside a liquor store, with a knife that had a 3 inch blade.
"He was armed with a knife and our officers were forced to discharge their weapons," Peach said.
Peach later clarified that it wasn't immediately clear if more than one officer opened fire, and the confrontation was still under investigation.
An off-duty emergency medical services worker who happened to be at the shopping center rendered aid before the victims were hospitalized, she said.
The suspect was involved in a Saturday morning incident with Maryland Transit Administration police, but MTA authorities were not immediately able to provide information.
Peach said the suspect "was threatening people and demanding money from them ... then was stabbing people."
The suspect was not yet identified.