In 2014, protesters took to the streets in Ferguson, Missouri, and across the country after Michael Brown Jr., 18, who was unarmed, was fatally shot and killed by a police officer.
The Ferguson shooting and other high-profile killings of black men, including that of Trayvon Martin, 17, in Florida and Eric Garner, 44, in New York, sparked anger and protests and brought new momentum to the Black Lives Matter campaign against violence and systemic racism toward black people.
At least 11 days of protests followed Brown's death.
When a grand jury in November 2014 decided not to indict Darren Wilson, the white Ferguson police officer who shot Brown, more protests erupted. Wilson, who later resigned from the department, maintained Brown attacked him and tried to grab his gun. Wilson also said he feared for his life.
"Certainly the cameras matter, and social media matters, but I think fundamentally what happened is that young black and brown people across the country simply said, 'This is enough. No more,'" David Kennedy, a criminologist at John Jay College of Criminal Justice, told NBC Nightly News.
While change has occurred in Ferguson over the past five years, residents and activists say more work still needs to be done. For example, black drivers in Ferguson are stopped at significantly higher rates than white drivers, The New York Times reported this week.
Kayla Reed, 29, protested on the streets of Ferguson in 2014 and believes progress will take time.
"I think five years is not a long time," Reed said. "Five years after the Voting Rights Act, everything wasn't cured. Five years after the end of slavery, everything wasn't better. And so it's just a marker of time that shows that we've been in this work for five years. But I think that work is still happening."
For her, the anniversary is painful. Five years ago, the St. Louis native didn't know what grassroots activism was but felt compelled to make her voice heard.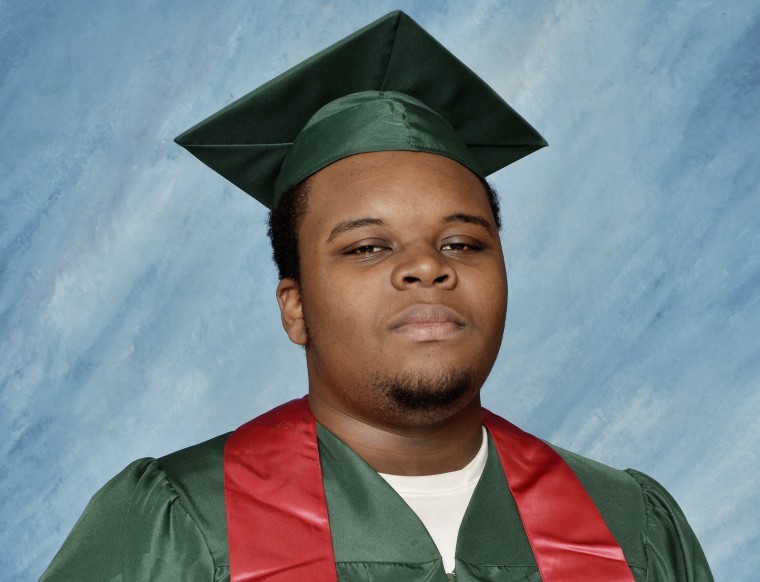 "Ferguson allowed me to understand the power of community organizing," Reed said. "I think the Ferguson uprising gave people a lot of courage to use the tool of protest."
The movement has shaped her work over the past five years. After graduating from college, she became the director of Action St. Louis, an organization dedicated to working on criminal justice reform and housing issues residents face. Ferguson, in St. Louis County, is part of the Greater St. Louis metropolitan area.
The Urban League's Ferguson Community Empowerment Center is located in the same spot where a QuickTrip convenience store stood before it was burned to the ground during the 2014 protests. J.C. Dennis, director of the league's Save Our Sons program that aims to help economically disadvantaged African American men, said he views the center as a symbol of change.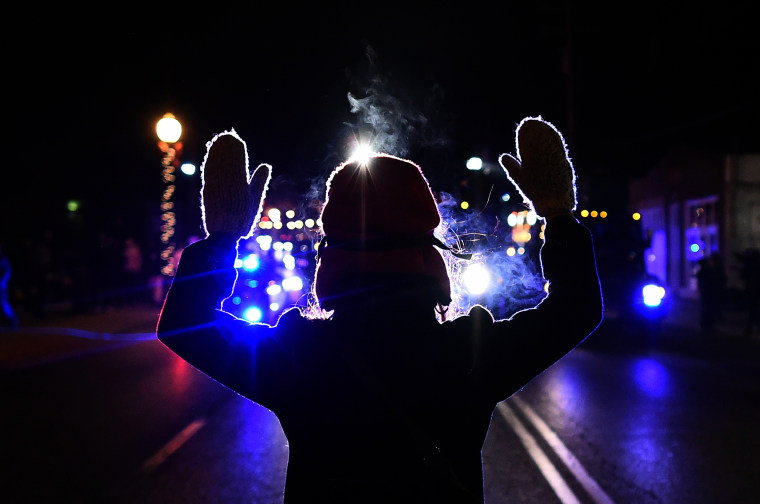 "There were a lot of people out there that were desolate, disenfranchised," he said. "They would be coming up here where the QuickTrip used to be, panhandling, stealing, you know, swinging."
Dennis now sees the same people seeking refuge at the community center.
"They feel like it's one of the very few areas in the southeast side over here in Ferguson where they [can] be safe," he said.
In the past five years, St. Louis County, where Ferguson is located, has seen some major shifts in politics.
Wesley Bell, an attorney and former professor, ran for St. Louis County prosecuting attorney against a 27-year incumbent and won. As he approaches the end of his first year in office, Bell says he began considering running for office after watching his hometown reach a boiling point in 2014.
"This region, this country is too divided," Bell said. "We see these things not only here at home, but also in our nation's capital. And so, we ran a campaign that was predicated on bringing people together."
Bell said his team is committed to reducing the jail population of nonviolent offenders in St. Louis County. In just six months, it has declined by over 15 percent, and while there's more to do, it shows they are moving in the right direction, he said.
Reed is optimistic about the future because of where they started.
"Right now, five years later, I'm just really reflective, grateful to all the people who stood in those streets five years ago with me, grateful to the family of Michael Brown for standing in solidarity with what became the Ferguson uprising, and even more committed to doing the work now, five years later," Reed said.