This story was originally published by The Center for Public Integrity, a nonprofit, nonpartisan investigative news organization in Washington, D.C.
Like many buildings of its vintage, the century-old headquarters of the United States General Services Administration was once lined with asbestos.
The hazardous mineral, used for fireproofing, filled nearly a half-million square feet of the building on F Street in downtown Washington. It took more than a hundred licensed workers almost a year to pry out the substance during a renovation that began in 2011. The workers would log nightly nine-hour shifts, spent mostly in air-tight spaces that reached 100 degrees.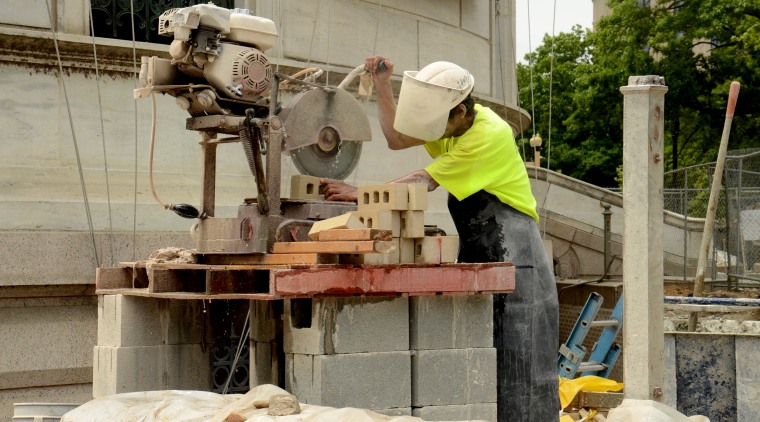 The pay for this grueling task was dictated by the Davis-Bacon Act, a 1931 law that promises specific wages and benefits for construction work on government buildings and infrastructure. The compensation set by the U.S. Department of Labor under the act, based on location and job duties, is often higher than what's offered on private-sector projects.
Three workers on the GSA job who spoke to the Center for Public Integrity said their employer didn't tell them what they were owed under the law. They and 124 others filed a complaint with the Labor Department's Wage and Hour Division in 2011.
Investigators found in the workers' favor, saying they should have earned $25.47 per hour including benefits, as skilled laborers, a specific category of employee under Davis-Bacon. Instead, their supervisors paid them $15.84 an hour and classified their work as general labor. Six years after the complaint was filed, the investigation remains open on appeal. The workers still haven't gotten their back pay.
"You feel powerless," said Luis Fonseca, one of the asbestos removal workers.
But in some ways, Fonseca and his former co-workers already have beaten the odds.
The Wage and Hour Division must enforce at least 14 statutes across the nation's 29 million businesses with a team of only 929 investigators. Federal agencies, which spent more than $470 billion on contracts during the 2016 fiscal year, are saddled with a flawed system to vet contractors and monitor their compliance with those laws. As a result, contractors' violations rarely show up in government databases. Subcontractors get even less scrutiny.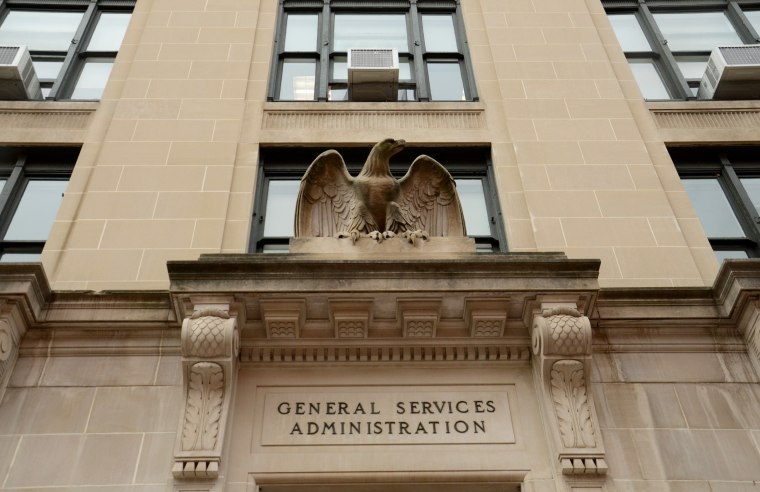 Last year, the federal government spent more than $40 billion on contracts covered by Davis-Bacon. But a Center investigation found that about 70 percent of the businesses caught violating the law in 2016 don't appear in federal databases designed to track companies' contracting records.
Weak oversight allows subcontractors in particular to shortchange workers on government projects with little fear of being caught or barred from future contracts. Meanwhile, their overseers often maintain clean labor records and continue to win government business. This fiscal year, federal agencies have spent more than $425 million on contractors found to have violated Davis-Bacon in 2016, according to U.S. Treasury and Labor Department records analyzed by the Center. The top spenders: The U.S. Department of Defense and the GSA.
A GSA spokeswoman said in a written statement that the agency could not comment on the wage-theft allegations related to its headquarters renovation because of the ongoing Labor Department investigation. It's GSA policy, she said, to check companies' compliance records and investigate any concerns noted by contracting officers before awarding contracts.
The Defense Department conducts similar reviews to ensure that "contracts are only awarded to responsive and responsible companies," a spokesman said in a statement.
True extent of wage theft unknown
In fiscal year 2016, the Labor Department found 12,567 Davis-Bacon violations and recovered about $20.5 million in back wages for workers, down from an average of $26.5 million over the previous five years. But the true extent of the problem is impossible to know given the department's limited ability to police millions of businesses and the prevalence of misinformation and fear that keeps workers from getting legally owed wages.
Davis-Bacon usually bars workers from trying to recover lost pay through private lawsuits. Most aggrieved workers, therefore, must go through the Labor Department for relief.
Enforcement is complicated by the layers of companies involved in construction work. The prime contractor on the 2011 GSA headquarters renovation was Whiting-Turner/Walsh Joint Venture, which was paid $124 million. Luis Fonseca worked under a subcontractor, Asbestos Specialists Inc., which brought him on through a staffing company.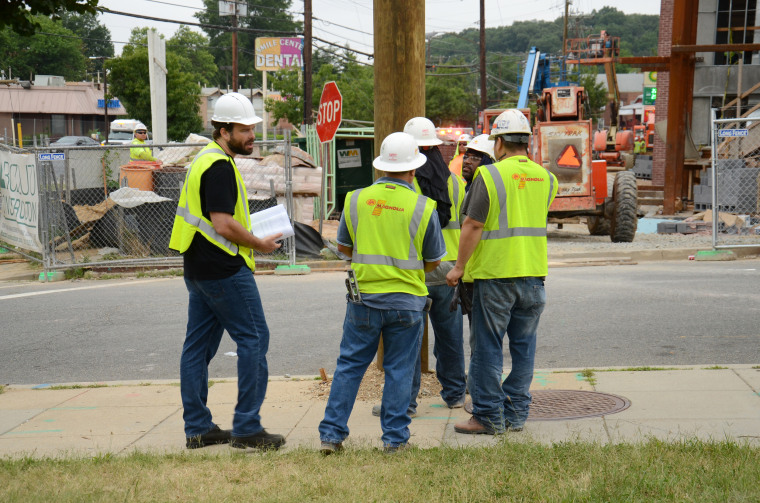 The Wage and Hour Division accused Asbestos Specialists of misclassifying — and therefore shorting — workers on the GSA project. But the case remains open, and the asbestos workers have yet to receive the $640,693.74 the Labor Department says they're collectively owed.
Asbestos Specialists has received at least $5.8 million in federal construction contracts since 2013. In a written statement, the company's lawyer noted its appeal and said the firm believes it paid the workers properly. A Whiting-Turner spokeswoman declined to comment. Representatives of its partner on the renovation, Walsh Group, did not respond to requests for comment.
Poor track record of oversight
Government subcontractors underpay their employees in a variety of ways. Some misclassify workers, claiming they belong to a lower-paying trade. Others have been caught striking employees from payroll records entirely. Still others cut workers' hours on paper to make it appear that the wages paid reflected actual time worked.
In June, Transportation Secretary Elaine Chao announced that wages paid to workers on highway and other infrastructure projects planned by the Trump Administration would be covered by Davis-Bacon. But federal agencies' track record of monitoring violators isn't good. Federal contracting officers use a network of databases to review companies' performance, but the databases, which are maintained by the Defense Department, don't usually divulge labor-law violations. Companies that win contracts vet their own subcontractors, which generally don't appear in the databases.
Toward the close of the Obama administration, the Labor Department tried to address these problems with a rule that aimed to bring government contractors into compliance with Davis-Bacon and other labor laws before they could receive additional awards. The short-lived Fair Pay and Safe Workplaces rule, which became final last year, created a system under which agencies could review companies' violation histories: Companies would report any black marks from the previous three years. Each agency would get a labor compliance officer, and contracting databases would become more inclusive.
All of this became immaterial in March, when President Donald Trump affirmed Congress' vote to dismantle the rule under the Congressional Review Act.
Now, as was the case before, information on companies' labor infractions – distinct from the performance databases administered by the Defense Department – lies scattered across Labor Department, EEOC and National Labor Relations Board offices.
For workers who file complaints with the Labor Department, recovering wages can be an arduous process. Last year, the department closed 864 Davis-Bacon cases in which it had found violations. A typical case took 250 days to resolve.
'You're artisans'
In April, Trump made an appearance at North America's Building Trades Unions' legislative conference. "I've spent my life working side by side with American builders, and now you have a builder as your president," he told his audience.
He called out different trades represented in the room, from bricklayers to ironworkers to plumbers, waiting for each group to cheer.
"You're not only builders, but you're artisans," he said. "Just as you take pride in your work, our nation takes great, great pride in you."
The Trump Labor Department's Wage and Hour Division, whose top posts remain unfilled, has yet to reveal its enforcement strategy, and division officials declined to be interviewed. The Labor Department's fiscal 2018 budget request for the division seeks a modest $3 million increase to help employers with legal compliance. The Obama administration, in contrast, sought an extra $50 million to boost wage-and-hour enforcement for the current fiscal year, but Congress failed to appropriate the money.
The House Appropriations Committee has proposed a $10 million cut for the division for fiscal year 2018, and a $1.3 billion cut for the Labor Department overall.
The division has long fought an uphill battle. Its investigators rely on worker complaints, tips from industry and labor groups and their own sleuthing to enforce wage laws.
"These guys may very well lose their jobs," said John Monroe, a labor compliance officer at the Foundation for Fair Contracting. The foundation, funded by building-trades unions, seeks out wage-theft violations on government construction projects and submits complaints to the Labor Department.
Monroe said he's never been to a site where he didn't encounter a case of wage theft. But even when the Labor Department finds violations, companies usually are forced to pay only back wages, not penalties or damages. In 2016, damages were assessed in less than 1 percent of cases in which Davis-Bacon violations were found, and penalties were paid in less than 2 percent.
"The penalty for robbing the bank is to give the money back," Monroe said, "and that's just not a deterrent."
Data intern Iuliia Alieva contributed to this article.