Victims of a Legionnaires' disease outbreak in Flint, Michigan, filed suit Tuesday against a public hospital and six state workers, saying the water crisis there led to sickness and death.
The suit only specifies damages above $25,000, but lawyer Geoffrey Fieger said he is seeking $100 million for his four clients, including a man whose mother died of Legionnaires' at McLaren Regional Medical Center.
"A hospital won't make money if it discloses a Legionnaires' outbreak from contaminated water, and a Governor will stop hearing whispers that he's being considered for higher office if he reveals a water and Legionnaires' crisis," Fieger said in a statement.
State officials are still investigating whether two spikes in Legionnaires' disease in 2014 and 2015 can be attributed to the city's switch to the Flint River for its drinking water — a move that also exposed residents to lead-poisoning, E. coli bacteria and toxic chemical byproducts.
More than a dozen of the 87 Legionnaires' cases involved patients who were treated at McLaren before they fell ill with the disease, a type of pneumonia.
READ: Legionnaires' Widow Wants Answers on Flint Water
Eleven people who had Legionnaires' eventually died, including Debra Kidd, who initially went to the hospital for a headache, was discharged after several hours and fell gravely ill two days later. Kidd's son, Troy, is one of the plaintiffs in the lawsuit.
The court papers blame the disease outbreak on a failure to treat the river water with anti-corrosion agents in violation of federal regulations and point the finger at six Michigan Department of Environmental Quality employees, two of whom have been suspended.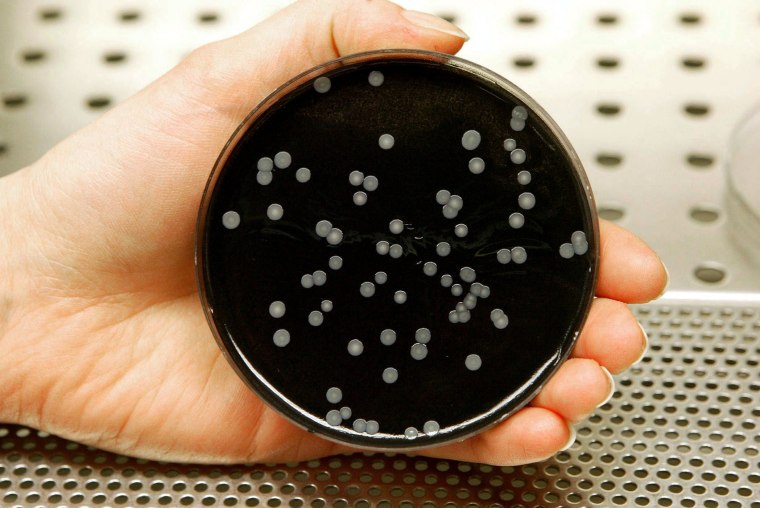 McLaren declined comment on the lawsuit. A spokesman for Michigan Gov. Rick Snyder said it was not "appropriate" to discuss pending litigation.
"But with regard to Mr. Fieger's comments, Gov. Snyder takes the well-being of all of Michigan residents very seriously, and Flint residents are not an exception to that," the spokesman said.
The administrator of the Environmental Protection Agency, visiting Flint to survey the federal water-testing operation underway, also lashed out at state officials on Tuesday.
In response to a reporter's question about whether the EPA had dropped the ball in making sure Flint residents had safe drinking water, Gina McCarthy said her workers had been "misled" by state officials.
"Did EPA do everything we could? I will find out. But I do know we were misled, we were rebuffed and we were ignored. Does that mean we did everything we could? No," she said.
Asked how the agency was misled, McCarthy said the EPA tried to make sure anti-corrosion controls were being used on the river water.
"We were told that it was and a few weeks later we were told it wasn't," she said.
The EPA has 30 to 40 scientists, samplers and data analysts working on the ground in Flint. The staff there includes Miguel Del Toral, a water expert who raised concerns about water quality and testing in June, four months before the state acknowledged a problem and six months before a state of emergency was declared.
McCarthy said Del Toral will not attend a Congressional hearing into the water crisis on Wednesday but had already spoken to House staffers.