The coastal town of New Bern, North Carolina, wasn't hit head-on by Tropical Storm Florence, but it was hit hard, with flooding that trapped people in their homes and prompted 455 rescues, a city spokeswoman said Saturday.
At the height of the flooding, some residents were trapped in attics, and others couldn't escape because roads were rendered impassable by rising waters, including from the Neuse River.
"There's nowhere to get out over here," resident Tonya Moore said Friday.
But by Saturday, the city's rescue operations were wrapped up, officials tweeted.
"We have completed all of our water rescues & want to sincerely thank all of the volunteers who helped us save lives," they said.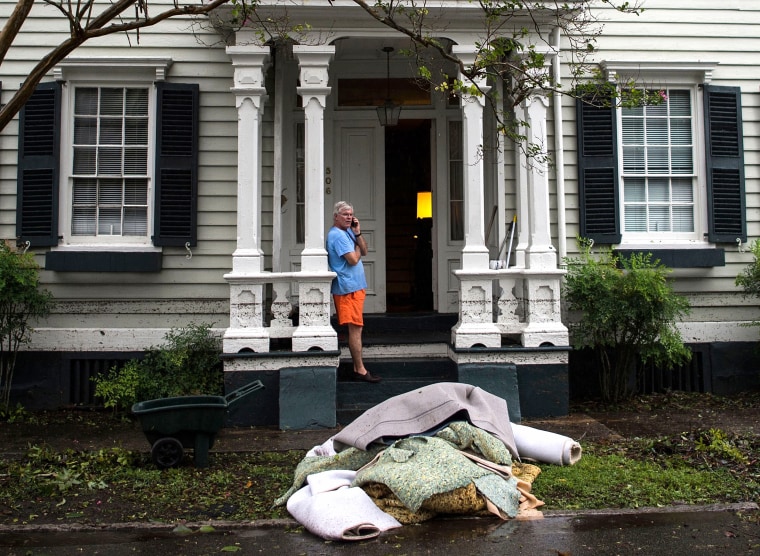 Sixty-nine of the rescues occurred Saturday morning, said city officials, who extended an overnight curfew through Monday morning.
City spokeswoman Colleen Roberts said by email that no injuries were reported, and the city of 30,000 had started clean-up operations Saturday afternoon.
"The worst of the storm is behind us," she said. "However, we will receive a lot of water from the river upstream, which will cause the Neuse to crest in about a week or so. We could see more flooding then."
Moore said her family evacuated to her mother's nearby home, where they have been safe and the electricity was still working.
Flood waters had receded, and her husband was able to return home to retrieve their vehicle, blankets, food and clothing, Moore said.
Damage to homes in her neighborhood was "horrible," she said.
More rain was expected Saturday night, and Gov. Roy Cooper said in a statement that flood danger from the storm was "more immediate than when it made landfall just over 24 hours ago."