A Florida 13-year-old was forced to have sex with more than a hundred men in a matter of weeks and nicknamed "breadwinner" by her alleged traffickers, according to a federal charging document.
The unidentified girl told investigators she ran away from her home in Tamarac, a city in Broward County, in May "because she was bored," according to a criminal complaint against two of four alleged traffickers in the case. The complaint was filed in U.S. District Court in the Southern District of Florida in August.
The teen met an older female named Suprah who asked the girl if she wanted to make money and then prostituted her two times, including once to a man in his 50s, the complaint says. Suprah was later identified by law enforcement as Souprina Blanc.
The girl later met another woman, Racquel Bijou, 19, the complaint says.
Bijou offered to help the runaway girl make money and when the girl said yes, the woman allegedly told her she would need to prostitute herself, according to the complaint. Bijou then allegedly began to arrange for the girl to meet with men for sex, some as old as 50.
The girl lied about her age to Bijou, telling her she was 17, the complaint says, and Bijou told the girl to tell everyone she was 21.
The teen told investigators that she engaged in sex as directed because she had no money and nowhere to go, the complaint says.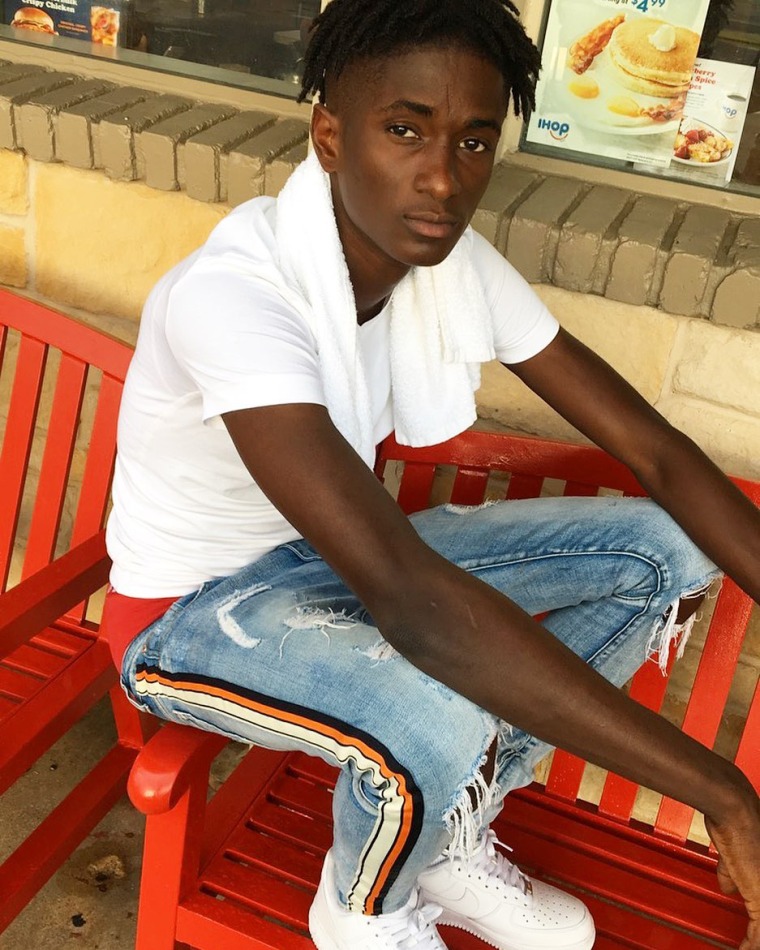 On one night, June 4, the runaway reported to Bijou via text message that she had prostituted herself several times between 7:45 p.m. and 10:45 p.m., according to the complaint.
At one point, Bijou allegedly instructed the girl to take photos of herself that were sent to another defendant, Jeremiah Horenstein, 22, and which were posted on illicit websites that advertise sex work, according to the complaint. In the span of less than a month, the girl was directed to sleep with more than 100 men, according to the complaint.
Days after the girl's disappearance, she texted a relative that she had had sex with "so many people," the August complaint against Horenstein and Bijou says. That relative provided the girl's phone records to investigators, who determined that the girl's phone had been in constant contact with a number listed on numerous online prostitution advertisements.
Authorities used that number to set up a sting on June 11 where they were able to recover the runaway and arrest Blanc, according to the complaint.
Bijou and Horenstein were arrested in August and another defendant, Ashton Lewinson, 25, was arrested in November, according to the Sun-Sentinel. They are all being held without bond, the newspaper reported. The U.S. Attorney's Office for the Southern District of Florida did not immediately return a request for comment.
All four were charged with sex trafficking of a minor, according to the criminal complaint against Bijou and Horenstein and court docket records on Lewinson and Blanc.
Bijou entered into a plea agreement on Nov. 19, agreeing to plead guilty to sex trafficking of a minor and to cooperate with authorities, court documents show.
Attorneys for all four defendants declined to comment Wednesday.