A Florida professor who has publicly doubted whether the 2012 massacre of children in Newtown, Connecticut, really happened was fired this week.
James Tracy, who teaches communications and mass media at Florida Atlantic University, was told of his termination on Tuesday night, the school said in a statement. He declined to comment to NBC News, saying his lawyers advised him to stay quiet while negotiating with the school.
His removal followed years of controversy over Tracy's off-campus writings, including a personal blog, in which he has questioned the killings at Sandy Hook Elementary School and other mass shootings. The case has raised questions about free speech and academic freedom, and whether Tracy crossed the line from saying something unpopular to doing actual harm.
The firestorm culminated with allegations of harassment by one the parents of one of the children killed at Sandy Hook.
Last month, Lenny and Veronique Pozner, whose 6-year-old son was among 20 children killed at the school, wrote an op-ed in a Florida newspaper saying he'd sent them a certified letter demanding proof their boy ever lived. The Pozners said they complained to the police.
A few days later, Florida Atlantic sent Tracy a letter saying it was taking steps to fire him.
In a brief interview with NBC News on Dec. 19, Tracy said his letter to the Pozners was a response to a copyright infringement claim by the Pozners demanding he remove photos of their son from his website.
But asked if he accepted that the boy died at Sandy Hook, Tracy replied, "I don't."
He added, "Nobody died at Sandy Hook." He referred a reporter to a recently published book by that name.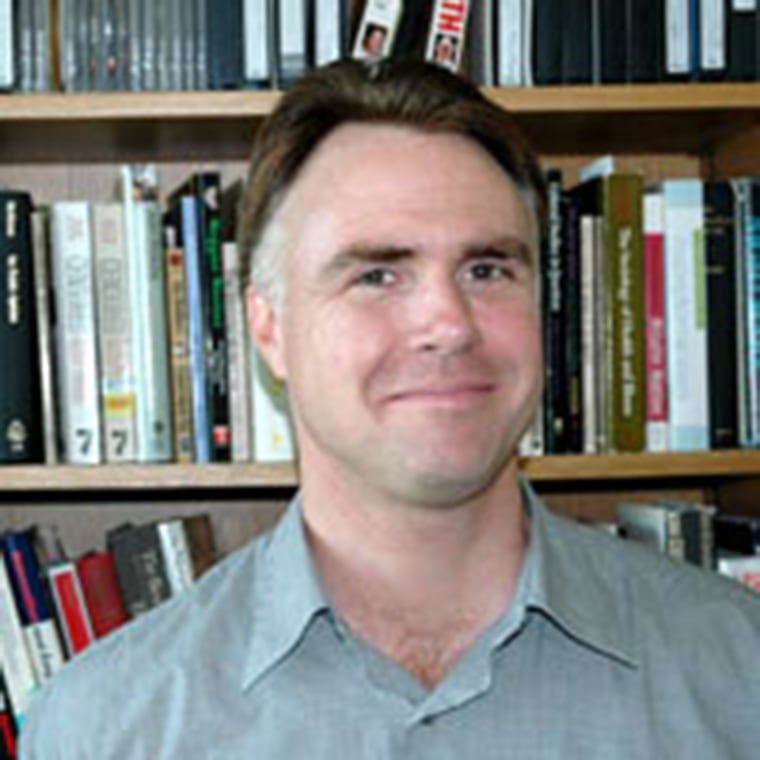 On Tuesday, Florida Atlantic sent Tracy a letter telling him he was fired.
The letter did not specifically cite Tracy's comments on Sandy Hook as a reason. Instead, Vice Provost Diane Alperin said he had repeatedly broken university rules by failing to disclose his outside work, including his blog, causing a "conflict of commitment" and making it impossible for the school determine if he had any professional conflicts of interest. Alperin called Tracy "recalcitrant."
She also upbraided him for using university resources for his outside work, which she did not detail.