A 13-year-old in Florida was killed after his cousin fell from a hoverboard, causing a gun to discharge into the back of the boy's head, Orlando police said.
The victim, Lavardo Fisher, died Monday night after he was rushed to the hospital in critical condition following the shooting Saturday at a relative's home. Lavardo was playing Xbox at the time, the Orlando Sentinel said.
His 18-year-old cousin later told deputies that he accidentally fired the gun when he lost balance while on the hoverboard, reported NBC affiliate WESH.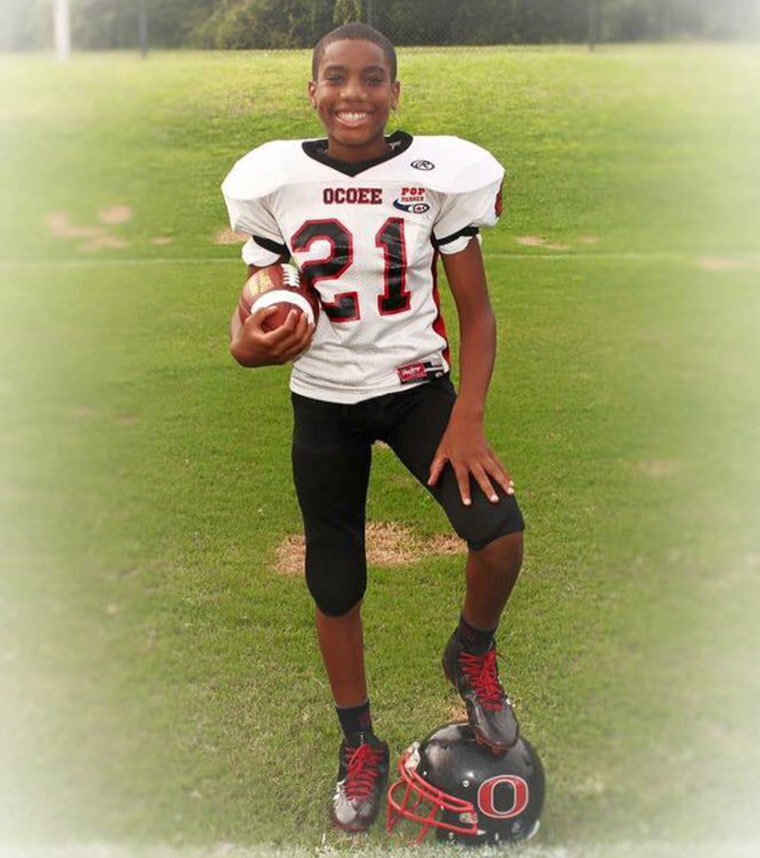 His cousin admitted to finding the firearm under a bed in his brother's room, according to the Sentinel.
The gun owner, Walter Morame, wasn't home when the incident occurred, but was arrested Sunday for possessing a weapon as a felon. He was convicted in 2006 of battery of a law enforcement officer, the newspaper reported.
The Orange County Sheriff's Office, which said Lavardo is the stepson of a sheriff's deputy, urged adults to be more mindful of storing weapons.
"We want people to be responsible with guns, how they lock them up, because this is a terrible and tragic example of kids playing with guns," said sheriff's office spokeswoman Jane Watrel, according to WESH.
Officials at Ocoee Middle School, where Lavardo was an eighth grader, remembered him for his enthusiasm on the football field as well as in the classroom. Last year he was named a Pop Warner All-American Scholar, the Sentinel said.
"You think guns and you think negative — but that's not Lavardo," Lo Wood, his football coach, told the newspaper. "A lot of stuff starts at home and he had a great home and family."