A Florida police officer was charged with attempted manslaughter on Wednesday for shooting the unarmed caretaker of an autistic man last summer.
In addition to attempted manslaughter in the third degree, North Miami Police Officer Jonathan Aledda was also charged with culpable negligence, a first-degree misdemeanor, for the shooting of behavioral therapist Charles Kinsey in July.
The charges come nine months after the incident where police shot Kinsey in the leg, even after he laid down on the pavement with his hands in the air and pleaded with them that he was simply trying to help the autistic man.
Police had said they were responding to a report of a possibly suicidal man walking around with a gun.
According to a statement from Miami-Dade State Attorney Katherine Fernandez Rundle announcing the charges , a resident of the Miami Achievement Center for the Developmentally Disabled who required 24-hour supervision, left the facility with a silver tanker truck toy.
Kinsey, the resident's behavioral therapist, followed the man in an attempt to get him to return to the facility, according to the statement.
Related: Man With Autism in Police Shooting 'Traumatized,' Family Says
The statement said Officer Aledda, who was about 150 feet away from the two men, fired three shots in their direction.
"Officer Aledda was not in a position to correctly assess the situation or in a position to accurately fire. It was one of Officer Aledda's shots which struck Charles Kinsey," the statement said, adding that there were two other officers who were within 20 feet of the situation.
The shooting, while not fatal, was scrutinized as another example of excessive use of police force against unarmed black men.
But North Miami's police union, which is representing Aledda, quickly criticized the charges in an interview with the Miami Herald.
"In this case, we're going to be able to show how politically motivated, vindictive and incompetent that the state attorney is," Miami-Dade Police Benevolent Association President John Rivera told the Miami Herald. "The law is a very simple thing — intent. They're never going to be able to prove that this guy acted maliciously or recklessly in any way."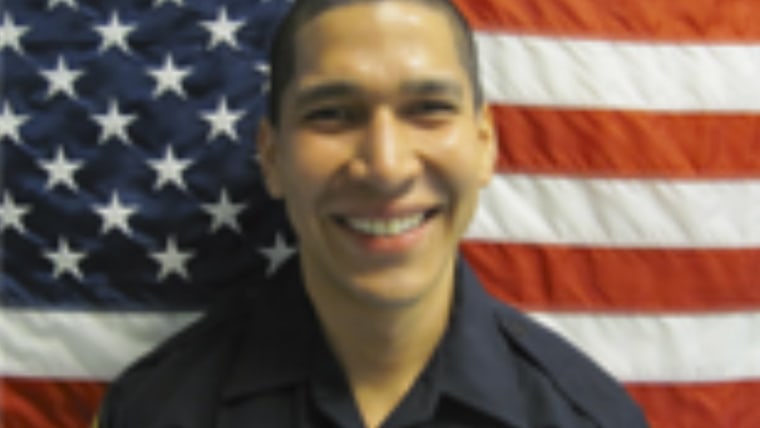 Rivera also claimed that Aledda was actually trying to fire at the autistic man, who he believed was armed a danger to Kinsey.
The encounter unfolded on July 18, 2016, when North Miami officers were summoned to the scene by a 911 caller who reported what appeared to be a disturbed man armed with a handgun. It was actually a silver toy truck. The man was 26-year-old Arnaldo Rios, a severely autistic man who had wandered away from a group home and sat down in the middle of the street. Kinsey was trying to coax him back to the facility when police arrived.
Part of the July incident was caught on a bystander's cellphone camera, which showed Kinsey trying to explain to police that weapons were not necessary.
"I'm telling them again, 'Sir, there is no need for firearms. I'm unarmed, he's an autistic guy. He got a toy truck in his hand,'" Kinsey said to a local FOX affiliate at the time, restating what could be heard on the video.
Related: Cops Shoot Unarmed Caregiver With His Hands Up While He Helps Man
The shooting itself was not caught on video.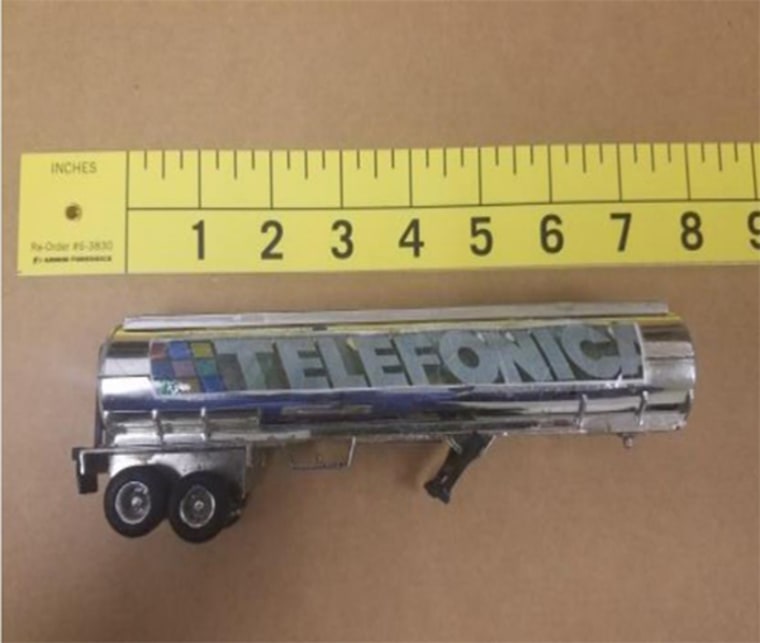 "It was like a mosquito bite, and when it hit me, I'm like, I still got my hands in the air, and I said, 'No I just got shot!' And I'm saying, 'Sir, why did you shoot me?'" Kinsey recalled, "and his words to me, he said, 'I don't know.'"
Police confirmed at a press conference following the incident that no gun was recovered at the scene.
The state attorney's statement said Wednesday's charges were the result of an inquiry that included prosecutorial review of the police investigation, numerous meetings with police to review evidence, and additional statements from witnesses.
The manslaughter charge carries a penalty of up to five years in prison.