A Florida couple said they found a hidden camera pointed at the bed in their cabin on a Carnival Cruise to the Caribbean.
Chris and Dana White told Inside Edition that they discovered a recording device among TV wires in their stateroom aboard Carnival Fantasy during a three-day Caribbean cruise in October 2017 that departed from Mobile, Ala.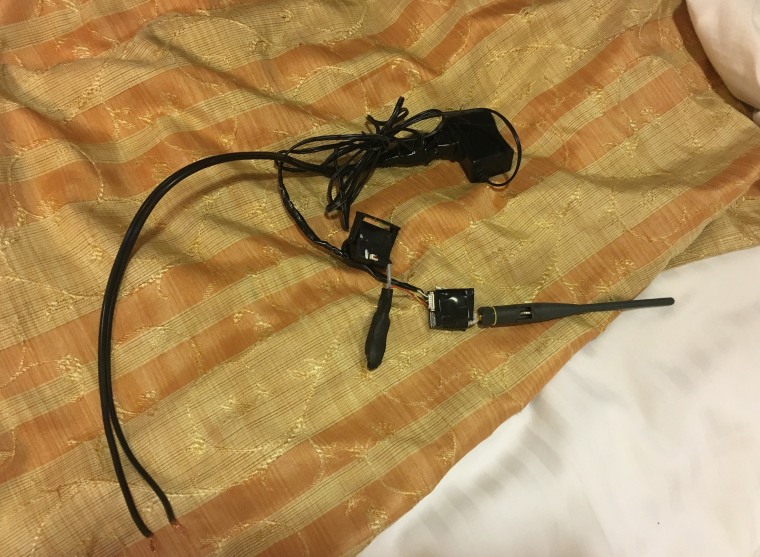 "It was wired up. It was working. It was warm to the touch," Chris White said in the interview set to air Monday.
Dana White added: "I just immediately felt like we had been invaded. Our privacy had been invaded."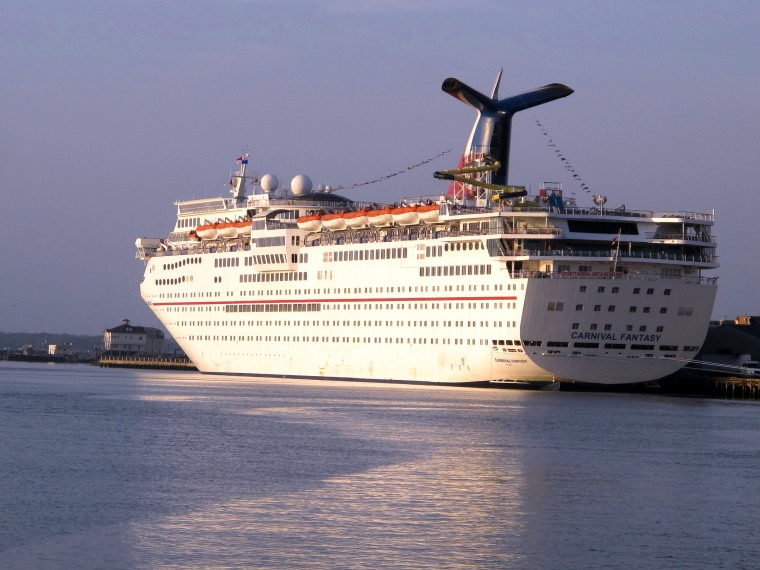 The couple called security and Chris White filmed with his cell phone as a cruise ship employee disassembled the device.
In a statement to NBC News, Carnival Cruise said "a small video transmitter" was found after a full investigation was conducted by the shipboard team. The ship's technicians reviewed the device and determined it was not connected to an electrical source and was incapable of recording, the cruise line said.
Carnival said it turned the device over to the FBI for further inspection.
"This is certainly a unique and unusual occurrence and it is unclear who or why this transmitter was placed in the guest's stateroom," the company said. "The safety and security of our guests and crew is of paramount importance and we have taken measures so that this sort of situation does not happen again."