The Florida college student accused of killing a couple in August and biting one of the victim's faces was charged with two counts of first-degree murder Monday, authorities said.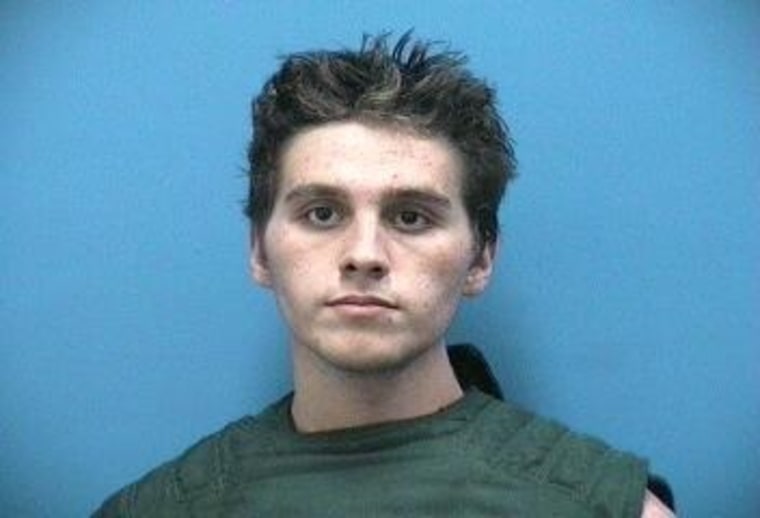 Austin Harrouff, 19, also faces one count of attempted murder, resisting arrest and burglary, according to an arrest affidavit filed in Martin County.
Harrouff had been hospitalized since the night of Aug. 14, when he allegedly attacked Michelle Mischon, 53, and her husband, John Stevens, 59, in the garage of their Tequesta home.
Authorities said Harrouff also stabbed a neighbor who tried to intervene.
A Martin County sheriff's deputy who arrived about 9:20 p.m. found Harrouff on top of Stevens' body, biting off sections of his face. Harrouff was making animal sounds, Sheriff William Snyder said, adding that neither a stun gun nor a police dog were able to remove him from the victims.
After Harrouff's arrest, Snyder said he had possibly ingested something that caused him to be gravely ill. Subsequent updates from the sheriff's office said Harrouff couldn't speak.
Citing federal privacy laws, a sheriff's spokeswoman said Monday that she did not have additional information on his medical condition.
Related: Authorities to Test For 'Flakka' in Face-Bite Killings
The sheriff initially suggested that Harrouff may have used the synthetic drug flakka, although blood tests sent to the FBI have not yet been released, NBC station WPTV of West Palm Beach reported.
The sheriff's office said Monday that Harrouff was being transferred from a hospital to the Martin County Jail, where he would be held without bond.
It was not immediately clear whether Harrouff had a lawyer. His family has previously offered condolences for the victims, saying, "There are no words we can offer to give any real comfort for this tragic loss."