The 9-year-old girl killed in a shooting spree in Pine Hills was remembered by her family Thursday as an "extremely smart" and funny little girl who was an "amazing gymnast" who one day could have competed as far as the Olympics.
T'yonna Major, 9, died Wednesday after a gunman accused of shooting three people walked into a nearby home and shot her and her mother, authorities said.
T'yonna was "the apple of her parents' eye; she was just a true joy to them," Phyllis Turner, T'yonna's maternal great-aunt, said in an interview. 
"She was extremely smart. She was at the top of her class. She was an amazing gymnast," Turner said.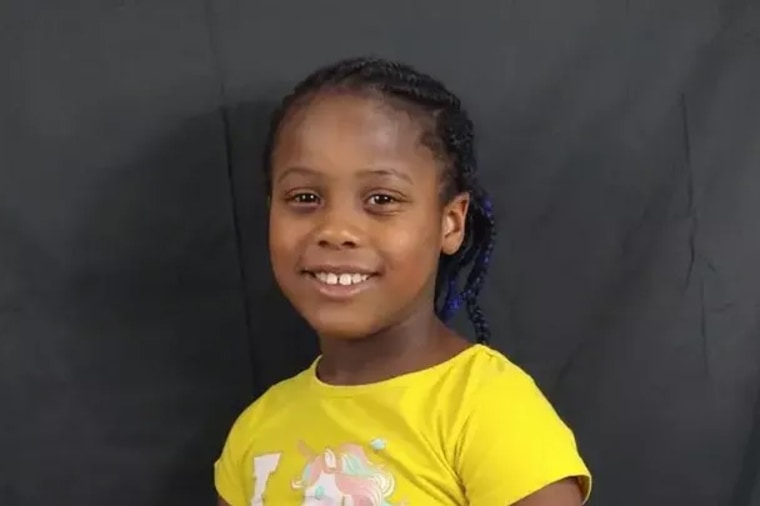 Turner added that T'yonna's gymnastics coach wanted to "really take her under her wing" and nurture her talent because she believed the girl "had the ability not only to excel and go to the Olympics," but also to compete in gymnastics in college one day.
"She was a perfectionist. She didn't like second and third place," Turner said. 
"She just believed in excelling in everything she did," Turner said.
T'yonna was also a "funny little girl" who "brought so much joy and laughter to everybody," she said.
Turner said T'yonna's parents are "absolutely devastated" at the loss of their daughter who had such a bright future ahead of her.
Tokiyo Major, the girl's father, wrote in a GoFundMe post for the family that T'yonna was "a light to everyone that knew her," adding, "She was everything to us."
"Senseless violence has taken the life of my little girl," he wrote.
Neighbors described their section of the Pine Hills area as quiet and said it felt like it had become noticeably safer over the past decade after a period when drugs were more common. 
Thermon Patterson, 66, said he has lived in Pine Hills for 17 years. He said the Major family was relatively new to the area and mostly kept to themselves.
Patterson saw Tokiyo Major rush out into the street Wednesday crying for help, saying his daughter had been shot. Patterson didn't see the shooter directly but felt he could have easily been targeted, because he often sits outside his house, which is across from the Major family. 
"I'm glad he's off the street," Patterson said of the suspect. 
Another neighbor, who wished to be identified only as Pamela, 60, fought back tears as she described how the shooting had shattered her otherwise tranquil street. 
"Ain't no bad people in this neighborhood," she said. "We still don't know how this happened."
T'yonna was one of three people killed in the shooting spree Wednesday, along with a woman and a TV reporter.
Keith Melvin Moses, a "known gang member" who has a lengthy criminal record that includes arrests for theft, battery-domestic violence and armed robbery, according to officials and his criminal background, was suspected of first killing Nathacha Augustin, 38, and then returning to the scene several hours later and shooting four other people, killing the 9-year-old girl and a TV journalist.
A Spectrum News 13 crew was in Pine Hills shortly after 4 p.m. Wednesday covering Augustin's death, authorities said.
The reporter, whom Spectrum News 13 identified early Thursday as Dylan Lyons, died from his injuries, police said. A photojournalist, whom the outlet identified as Jesse Walden, was critically injured.
Turner said the girl's mother, Brandi Major, was shot in the arm and was released home from the hospital late Wednesday. She said that while Brandi Major was physically stable, emotionally, the entire family has been devastated and was crying from one moment to the next.
Latonya Smothers, the principal of Pine Hills Elementary School, where T'yonna went to school, said in a message to the school community that T'yonna was a "kind and beautiful young girl with an infectious smile," adding, "She will be missed dearly."
"I know I speak for our entire Pine Hills community when I express the grief that we feel at the loss of one of our own," Smothers said.
Daniella Silva reported from New York and Rob Wile from Pine Hills.