Pinky the flamingo, one of the most popular attractions at the Busch Gardens Tampa Bay theme park, had to be put down after a visitor yanked her out of an enclosure and threw her to the ground.
"Due to the defendant's actions the flamingo suffered serious injuries and had to be euthanized," police said in a statement.
Police arrested Joseph Anthony Corrao, 45, of Orlando, and charged him with animal cruelty.
Corrao was in the park's Jambo Junction Animal Viewing Area with his family around 6:45 p.m. Tuesday when, for reasons unclear, he went after the bird.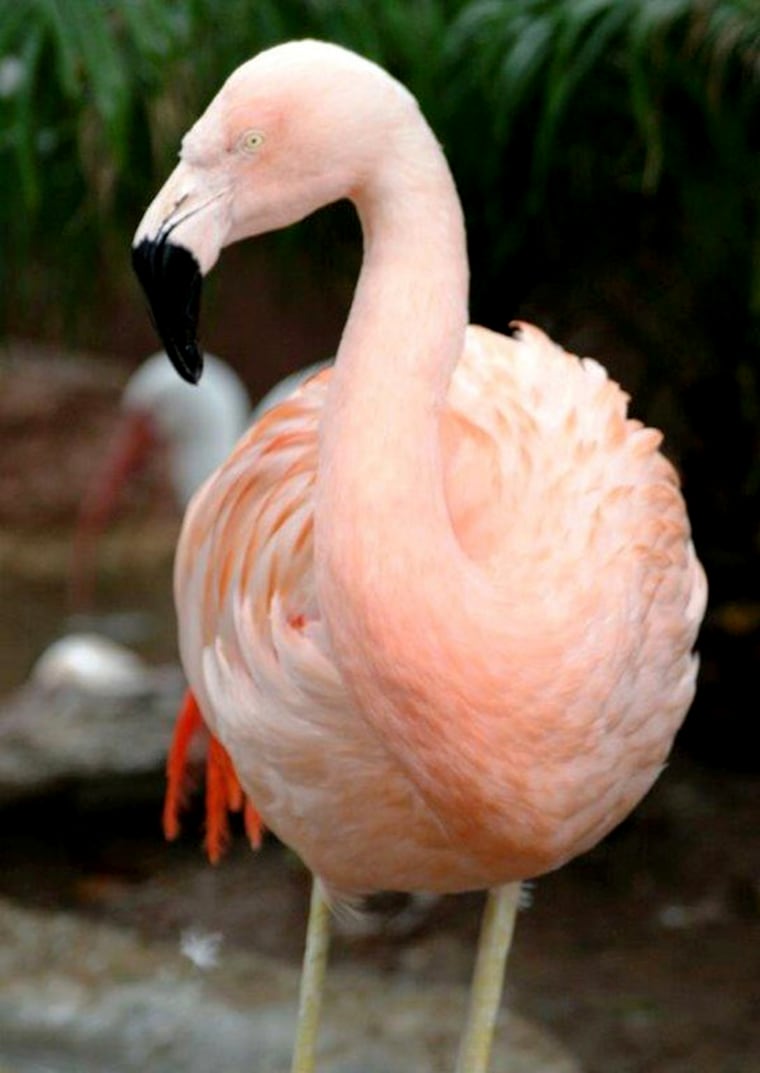 "The defendant was witnessed by other patrons throwing the flamingo to the ground," the police statement read.
Busch Gardens spokeswoman Karen Varga-Sinka said Pinky was a 19-year-old Chilean flamingo and "one of our animal ambassadors."
"Pinky was a beloved member of the Busch Gardens Tampa Bay family and made many appearances on behalf of the park's conservation and education efforts," Varga-Sinka said in a statement. "She will be sorely missed."
Pinky was also a crowd-pleaser who would do a dance of sorts that involved stomping her feet while turning round and around.
Busch Gardens posted a video of Pinky doing her thing five years ago and it has gotten nearly 200,000 views.
Meanwhile, the Orlando Sentinel reported that Corrao was an ex-con who served two years for aggravated assault, DUI and other charges. He was released last year.