The family of a grandmother who was killed in her home in Florida, allegedly by an appliance deliveryman, is suing Best Buy and two third-party companies involved in the delivery.
Evelyn Smith Udell, 75, was attacked with a mallet and set on fire by a worker who had set up her new washing machine and dryer in her Boca Raton home on Aug. 19, police allege. She died in the hospital the next day.
Jorge Luis Depre Lachazo, one of the two men who delivered and set up the appliances that she had purchased at Best Buy a week earlier, was charged with murder without premeditation, aggravated battery with a deadly weapon on a person over the age of 65, and arson. He allegedly doused Udell in acetone before setting her ablaze.
Udell's family filed a wrongful death lawsuit Thursday against Best Buy, J.B. Hunt transportation company and X.M. Delivery Service Inc., which employed Lachazo.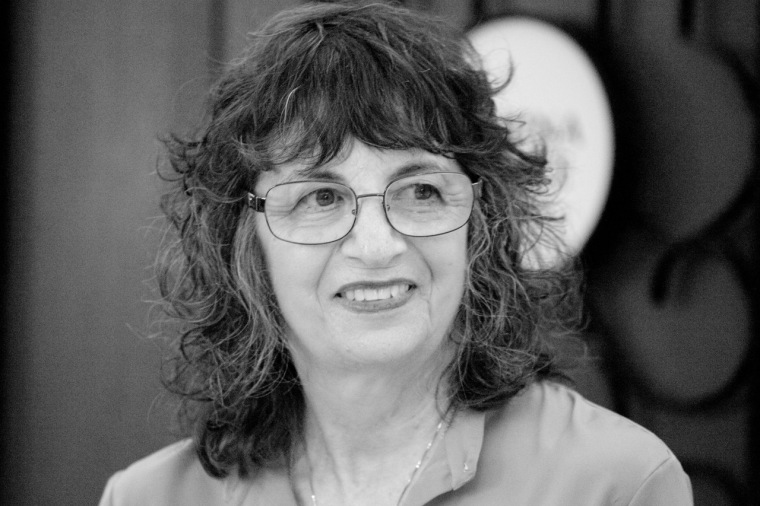 The suit said the three companies were negligent and had a responsibility to investigate their employees, even contractors, and to disclose to Udell that the men who would be in her home were employed by companies other than Best Buy.
The suit said Udelle's husband, Joel, has suffered from "mental anguish and emotional distress," and the family is seeking compensatory damages in excess of $15,000.
"The attack on Evy — and others across the country by employees of major, national retail chains — should never have happened," said the family's attorney, Nick Panagakis. "We are alleging that this was totally preventable if Best Buy, a Fortune 100 corporation, and J.B. Hunt, a Fortune 500 corporation, had merely done readily available and affordable daily criminal and driving background checks, that have been available in the industry for at least five years."
It's unclear if Lachazo had a criminal record, but after the alleged murder, he confessed to police that he had recently used cocaine and vaped marijuana.
A statement from Best Buy said the company's "regret for what happened is as deep today as it was on August 19th."
J.B. Hunt, in a statement, offered its "deepest condolences." The statement said the company didn't directly employ Lachazo and that it had stopped working with X.M. Delivery Service Inc. amid a review of that firm's safety standards.
Multiple efforts to reach Manuel Chavez, the owner of X.M. Delivery Service Inc., by phone were unsuccessful. A person who answered at the business hung up on NBC News, and subsequent calls went to voicemail.
"We do business with well-known companies under the assumption that we will be safe," Udell's daughter-in-law Sloane Udell said in a statement on behalf of the family. "Tragically, that is not the case."
"We will be supporting legislation on both the state and local levels to require extensive and ongoing background checks for in-home service workers. And we will be pursuing the corporations whose negligence resulted in her death, to put an end to the systemic failure that allowed this to happen and in the hope that this never happens to another wife, mother, grandmother or sister again," the statement said.
The family said Udell, who would have celebrated her 76th birthday the week after her death, was an active traveler and volunteer, who was looking forward to her "golden years" and celebrating family milestones.
"All of that was taken from her and from us. Instead, she faced unspeakable terror and pain in her final moments, having fallen victim to a barbaric, yet preventable attack that can be described as nothing short of torture," the family's statement said.
Best Buy said in its statement: "We join with the Udell family in calling for legislation regarding mandatory background checks across the retail industry and any other reasonable steps that can be taken to ensure this kind of tragedy does not occur again. Specific to our own practices, background checks have long been required by Best Buy and we are working with those we contract out to ensure that these checks are up-to-date and are done on a re-occurring basis."