A Florida county judge added insult to injury for a domestic abuse victim, sentencing the emotionally distraught woman to jail for failing to show up in court, newly released video shows.
Seminole County Judge Jerri Collins can been seen on video criticizing the victim and sentencing her to three days in jail for failing to come to court to testify against Myles Maynard Brennan, the father of the woman's 1-year-old son.
The judge asked the woman to explain herself during a contempt of court hearing on July 30 for failing to appear to testify against Brennan the week before.
The woman apologized, saying she had been "dealing with depression" and anxiety since the abuse incident.
But the judge responds, "You think you have anxiety now? You haven't seen anxiety."
The woman said she took a domestic abuse class and had asked that the charges be dropped.
"I'm trying to move on with my life," she said. "I'm homeless now. I'm living with my parents. I'm just not in a good place right now."
After a bit of back and forth, Collins found the woman in contempt of court and sentenced her to three days in county jail.
"I have a 1-year-old son and I'm trying to care of him by myself," the victim said, sobbing. "I'm begging you, please, please don't."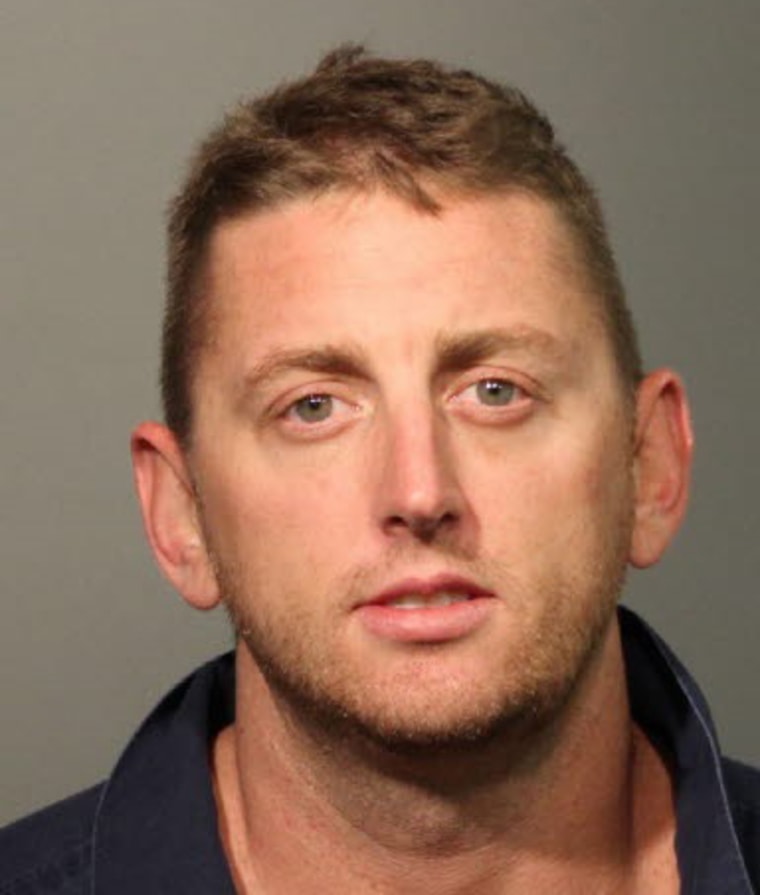 "Turn around. You should have come to court. I've already issued my order," Collins replied as the victim was handcuffed.
Brennan had been arrested on April 2 of this year and was accused of choking the victim and threatening her with a kitchen knife while the victim held the couple's 1-year-old child, officials said.
Brennan, who has a prior domestic abuse conviction, was sentenced to 16 days in jail after pleading no contest to simple battery.
A spokesman for the 18th Judicial Circuit Court, which covers Seminole County, declined request for comment, saying Florida's Code of Judicial Conduct prohibits judges from commenting on "pending of impending cases."