The white man charged with manslaughter for shooting a black man following a confrontation over a parking space in Florida in July is scheduled to go on trial next August, a judge said Friday.
A trial date for Michael Drejka, 48, was set for Aug. 19, NBC affiliate WFLA of Tampa reported.
Drejka fatally shot Markeis McGlockton, 28, after the two were involved in an altercation over parking in a handicapped parking spot outside of a Clearwater convenience store on July 19, and Drejka was initially not arrested due to Florida's "stand your ground" law.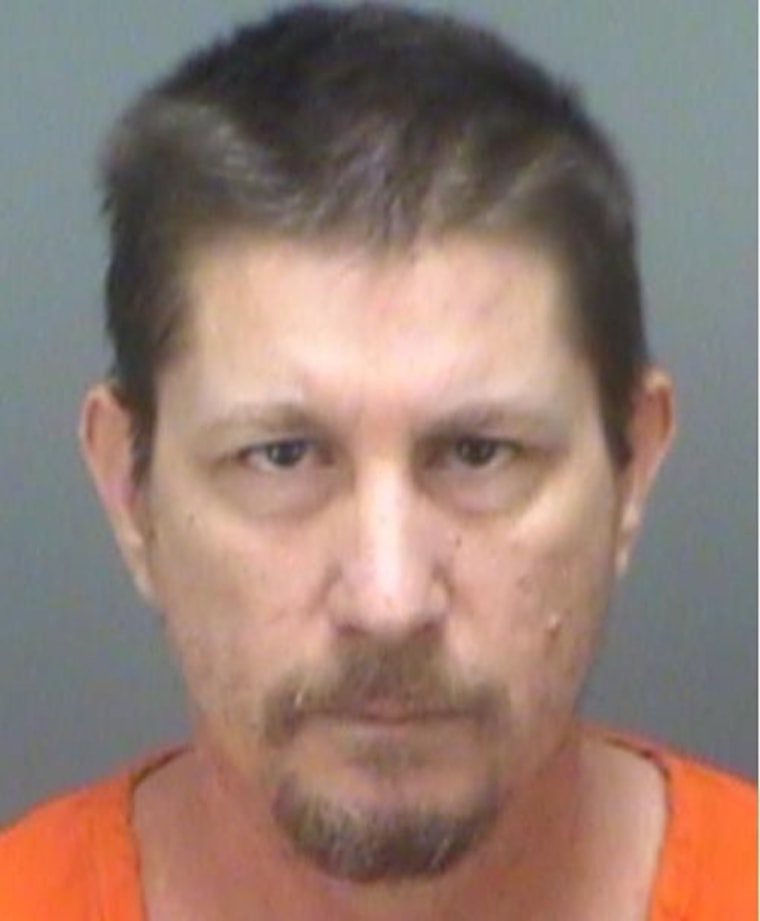 Drejka's attorney, John Trevena, said that the shooting was justified. "It's time for the truth to come out and the truth is that Mr. Drejka acted in totally self defense and in complete compliance with 'stand your ground' he said, according to the station.
Attorneys for McGlockton and his family have said that Drejka was the aggressor in the situation and confronted McGlockton's girlfriend with their children in the car over the parking spot, and that video shows that after McGlockton pushed Drejka to the ground McGlockton was backing away before Drejka fired.
An autopsy conducted on McGlockton indicates the bullet traveled at a slightly upward angle, consistent with video that appears to show him backing up and turning away from the shooter.
McGlockton's family attorney, Michele Rayner, said that "I think it's very clear that the defense does not have a case," according to WFLA.
"The facts speak for themselves. The video speaks for itself," she said.
Prosecutors filed a manslaughter charge against Drejka on Aug. 13. He is free after posting bond. Drejka has a concealed weapons licence, officials have said, and McGlockton was unarmed.
In a jailhouse interview with a local TV station in September, Drejka said he felt the confrontation was started by McGlockton and that he feared for his life.
"I didn't know it was a shove," Drejka said in that interview. "I thought I was tackled."
McGlockton's father, Michael McGlockton, said of the interview that he was disgusted by Drejka's comments. "I think he told a bunch of lies in it," Michael McGlockton said at the time.
The case has drawn national interest as another apparent example of the "stand your ground" argument, which allows Floridians to defend themselves with deadly force if they are in fear of imminent danger or death.