A Florida man died on his 89th birthday when he crashed his car into a fire hydrant and drowned, the state Highway Patrol said Thursday.
The man, Robert Dreyer, veered off the road and into a hydrant Wednesday in the town of Viera, 40 miles southeast of Orlando, the patrol said.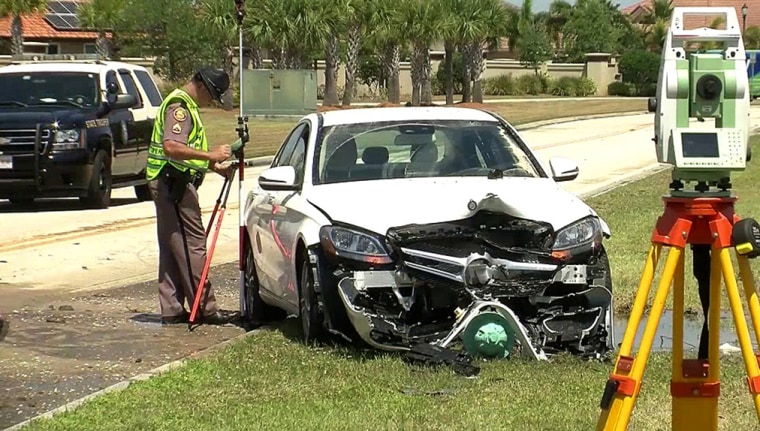 Dreyer appeared to be unhurt after the crash, but when he stepped out of the car to check on the damage, "the water pressure was so strong that it sucked him in and pulled him into the hole," Pedro Rodriguez, an eyewitness, told NBC affiliate WESH.
"This is probably the first time I've heard of something like this happen, where somebody hits a fire hydrant and drowns," said Lt. Channing Taylor, commander of the Highway Patrol's Brevard County office.
Another witness, Edward Cunningham, told WESH that he tried to rescue Dreyer but that the water was gushing too strongly.
"It was pushing me out of the hole — and I weigh 220 pounds," he said.