KEY WEST, Fla. — A white-bearded Florida man has won the "Papa" Hemingway Look-Alike Contest on his 15th attempt.
Retired air traffic controller Charlie Boice of Palm Beach Gardens prevailed Saturday night at Sloppy Joe's Bar, a hangout of Ernest Hemingway during his Key West residency in the 1930s.
A panel of former contest winners chose Boice, 56, who said he shares Hemingway's passion for marlin fishing.
Celebrity cook Paula Deen's husband, Michael Groover of Savannah, Georgia, finished in the top five.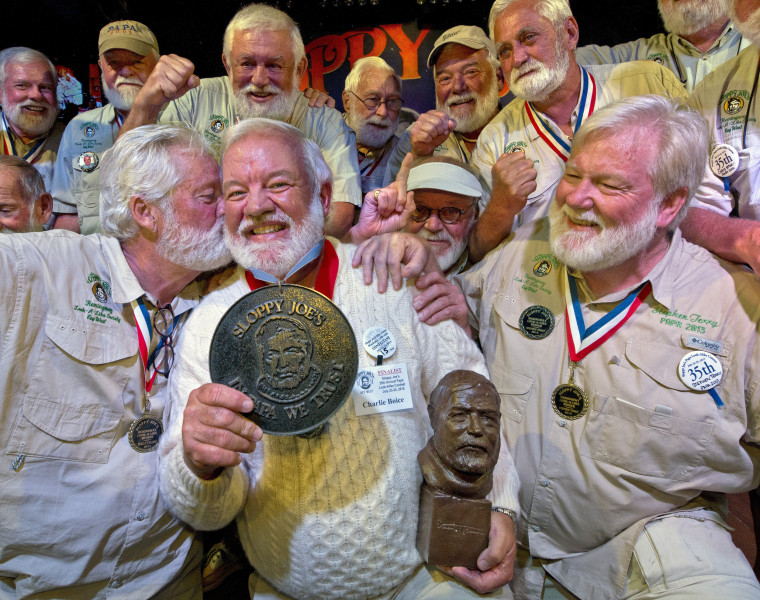 The contest attracted 122 entrants. It's a highlight of the annual Hemingway Days festival honoring the author's literary legacy.
During his Key West years, Hemingway wrote the novel "To Have and Have Not."