A Florida mom was arrested Thursday after her underage daughter was recorded licking a tongue depressor and placing it back with unused depressors at a Jacksonville doctor's office.
Cori E. Ward, 30, was arrested on a felony charge of tampering with a consumer product without regard for possible death or bodily injury, according to jail records from the Jacksonville Sheriff's Office. Ward is not eligible for bond and is due in court on Friday.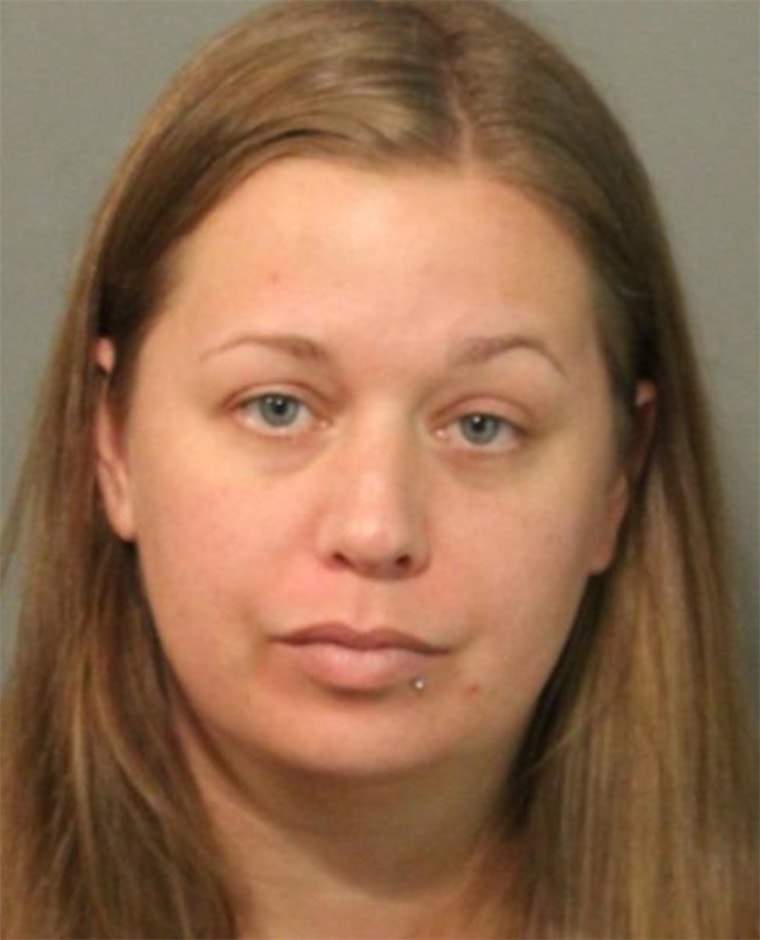 Ward posted a video on social media Tuesday showing her daughter placing the licked tongue depressor back into the other tongue depressors at the All About Kids and Families Medical Center, according to NBC affiliate WTLV.
The mother defended herself on Facebook before apparently deleting her account, and implied that the materials her kids were handling while waiting for medical appointments were all either cleaned or discarded, WTLV reported.
"The video doesn't show that the items were thrown away or anything else that happened," Ward wrote. "I posted this on my personal Snapchat with my 20-something friends, where someone allowed another person to video it. I didn't post it on Facebook or YouTube as a challenge or whatever."
Wade's arrest comes a week after police in Lufkin, Texas, identified a girl who was recorded in a viral video licking a tub of ice cream and returning it to a grocery store shelf.
The video — which was viewed more than 11 million times — showed the girl running her tongue across the ice cream, then laughing as she places the tampered carton back in the freezer at a Walmart store in Lufkin.
Prior to learning she was under 17 years old, police said she could face a second-degree felony charge of tampering with a consumer product, which comes with a two- to 20-year prison term and up to $10,000 in fines, according to Texas state penal code.
Lufkin police said Friday that if the girl faces charges related to the incident, they will be "at the discretion of the juvenile justice system."
A Louisiana man was arrested Saturday and accused of attempting to record a copycat video, even though he eventually paid for the ice cream tub he licked. Lenise Martin III, 36,was charged on counts of unlawful posting of criminal activity for notoriety and publicity, as well as criminal mischief.