A mother and father in Florida have been charged with multiple felonies after allegedly starving their three young children and beating two of them.
The Sarasota Police Department said Kimberly Haygood, 27, and Anthony Jones, 30, were accused of abusing their 6-year-old son and 4-year-old twins, a girl and a boy.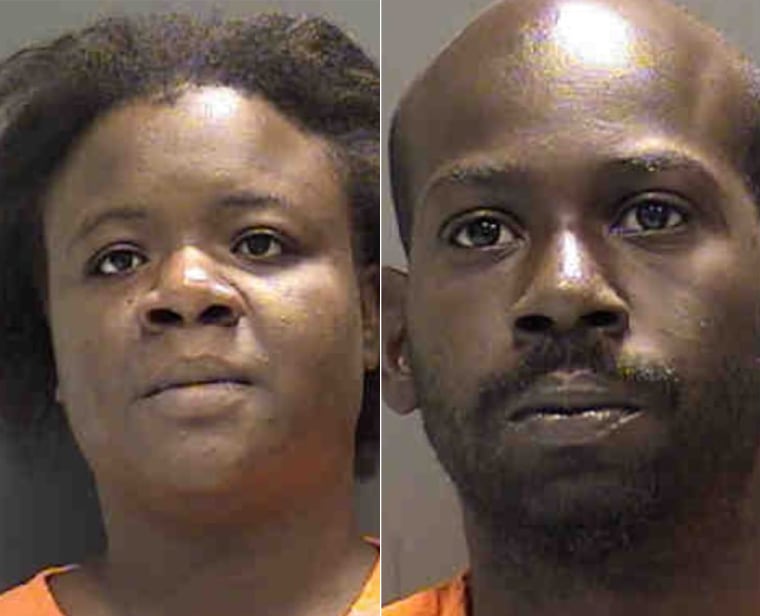 All three children were "extremely malnourished and dehydrated," according to police, and investigators said they found several scars on two of the children that were consistent with injuries inflicted with a belt.
"The sight of the 4-year-old boy took my breath away," Detective Megan Buck said in a statement after visiting the boy in the hospital. "He looked like a skeleton. His body was skin and bones."
Police said the boy had no hair and a skin rash because of a lack of nutrients, he was not able to speak, and weighed just 22 pounds — the average weight of a healthy 11-month-old baby — while his twin sister weighed two pounds more.
Haygood and Jones were each charged with two counts of aggravated child abuse and two counts of child neglect with great bodily harm. Haygood was charged with an additional count of child neglect and Jones with an additional count of child abuse.
Haygood is being held on a $50,000 bond and must not contact Jones nor the victims. Jones is being held on a $60,000 bond and must not contact the victims nor any minors.
Police said additional charges for the pair were pending.