A Florida mother was kidnapped and killed in a case of mistaken identity during a murder-for-hire plot, authorities said late last week.
Janice Marie Zengotita-Torres, 42, was reported missing by her husband in Osceola County, Florida, on Monday, Osceola County Sheriff Russ Gibson said at a news conference Friday.
The investigation into her murder revealed that Zengotita-Torres was mistaken for a woman who was the target of a murder-for-hire plot allegedly orchestrated by Ishnar Lopez-Ramos in a lover's triangle.
"The woman was the target of the murder-for-hire — she was in a relationship with a man that the suspect, Ishnar, loved," Gibson said.
Lopez-Ramos, 35, is accused of hiring Alexis Ramos-Rivera, 23, and his girlfriend Glorianmarie Quinones-Montes, 22, to murder the woman.
On Jan. 7 and the early morning hours of Jan. 8, the suspects planned the robbery and murder, and mistook Zengotita-Torres for their intended victim when she left a store at a shopping center Sunday night.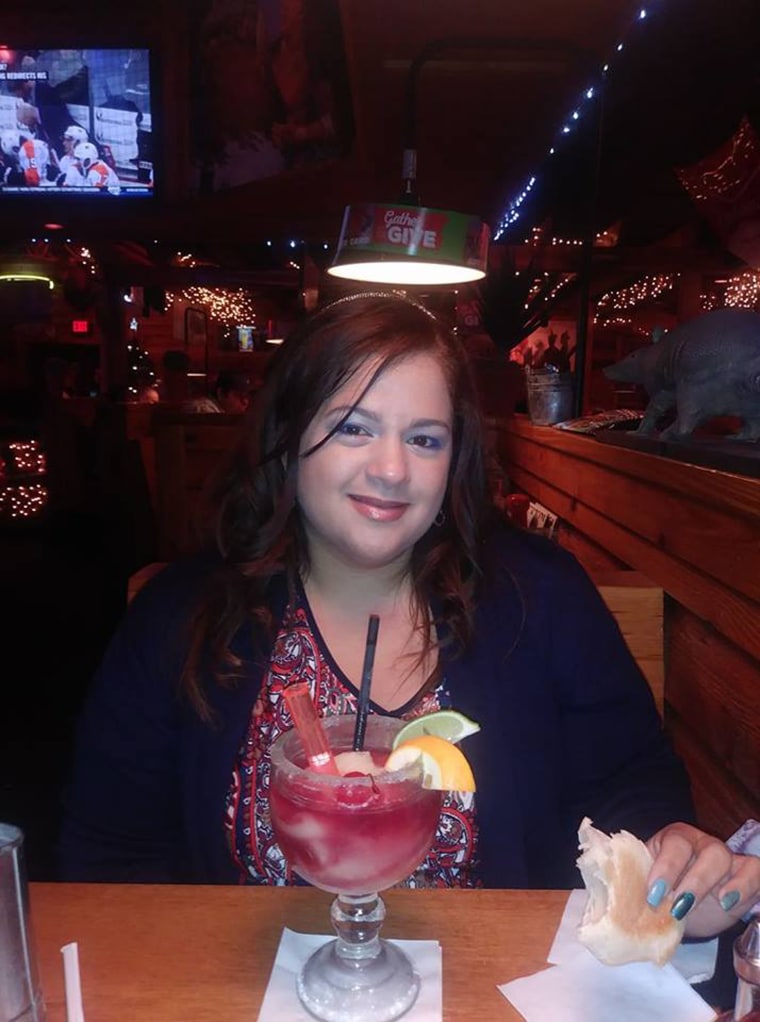 The suspects then followed her home, kidnapped her and forced her into her own car before driving away, Gibson said. They then made Zengotita-Torres give them her ATM card and pin number and used it to withdraw money, he said.
During the incident, Lopez-Ramos and Ramos-Rivera "realized that they had mistakenly taken the wrong person," he said.
"However, the suspects continued with their plan of murder," Gibson said, tying Zengotita-Torres with zip ties and her head in duct tape and garbage bags.
Zengotita-Torres struggled and Ramos-Rivera beat the victim until she was unconscious, he said, and then they dumped her body in Ormond Beach, Florida.
"The suspect showed no regard for this victim, causing her to die from suffocation because the garbage bags were wrapped around her head," he said.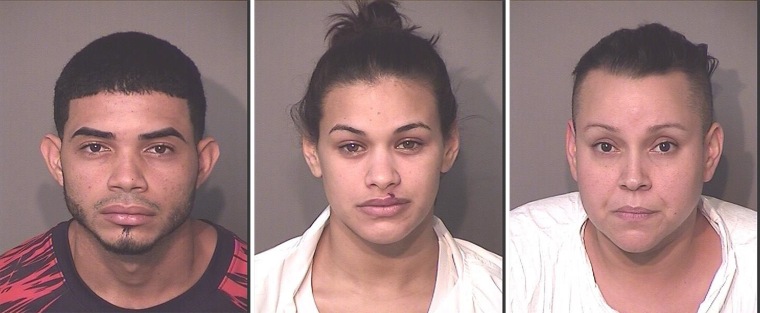 Zengotita-Torres had moved to Osceola County just a year ago from Puerto Rico with her husband, 14-year-old son and her mother, he said.
Authorities identified the body at Ormond Beach as Zengotita-Torres on Wednesday.
The suspects continued to use Zengotita-Torres' ATM card, which eventually led police to arrest Lopez-Ramos on Thursday while she was attempting to use the card, Gibson said.
She gave a full confession and led police to the other two suspects. The other suspects gave full confessions as well, he said.
"All three confirmed that this was a murder-for-hire and the victim was mistakenly, again mistakenly, targeted and murdered," Gibson said.
Osceola sheriff's office spokesperson Jacob Ruiz told NBC News that Zengotita-Torres and the intended victim both work at a Ross Dress for Less store from where the suspects followed Zengotita-Torres home.
"The intended victim was known to the suspect that hired the killer, because they were basically dating the same guy, so she knew about her and where she was employed, so I'm sure she provided that information to the people she hired to kill her," Ruiz said.
All three suspects face first-degree premeditated murder charges, according to records with the Osceola County Corrections.
"I get emotional because it just touches me so deeply that one of our citizens was killed in such a manner over a mistaken identification," Gibson said at the press conference Friday, "and in the end, it appears to be a lover's triangle. Wow."