The chief of police in Punta Gorda, Florida, accepted "full responsibility" Wednesday for the fatal shooting of a retiree during a training exercise as revelations emerged that the officer who pulled the trigger had a checkered career.
"As your chief of police, I accept full responsibility for the actions of my department, my officer," Chief Thomas Lewis said. "And the bottom line, I am 100 percent accountable."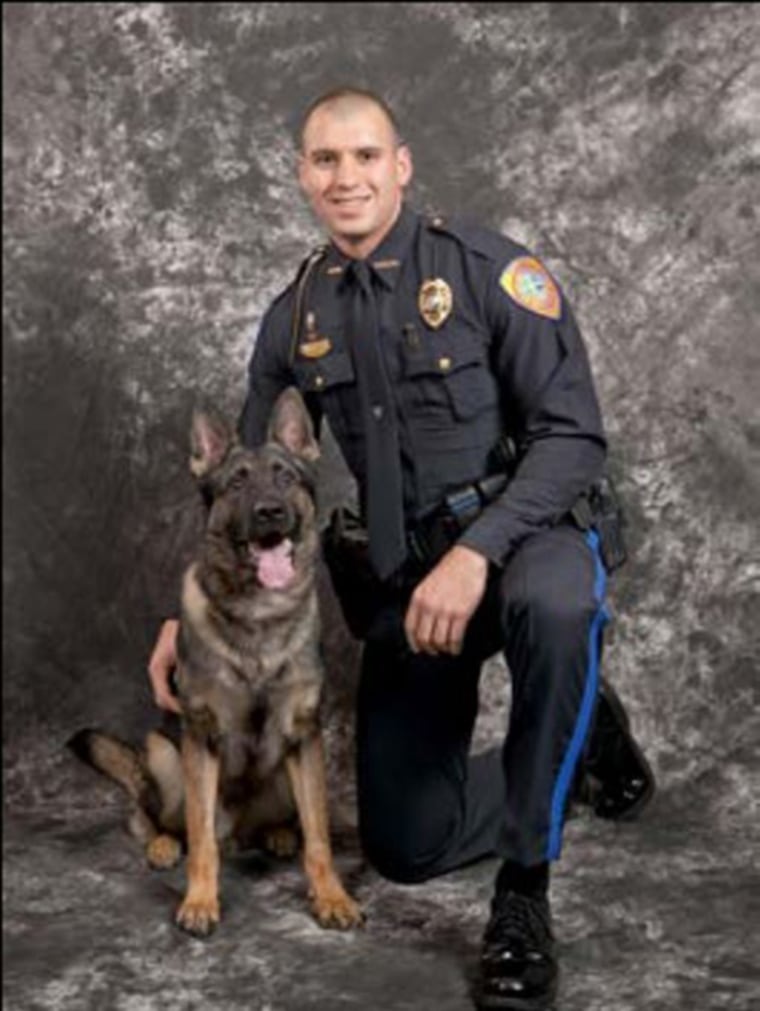 Lewis also acknowledged that Officer Lee Coel, currently on administrative leave for firing the shot that killed 73-year-old Mary Knowlton on Tuesday, was investigated by internal affairs for an October 2015 arrest during which a man was mauled by his police dog for at least two minutes.
The chief did not say whether that probe had been resolved and added, "Currently that incident is in civil litigation."
But in June, when the dash cam video of Coel's dog attacking Richard Schumacher went viral and the Punta Gorda police began getting death threats, Lewis said the officer had been retrained.
"We took immediate action," he said. "We reviewed it the very next day. We took the K9, Spirit, out of service during the investigation, and brought in someone from the outside to conduct it."
Schumacher's lawyer told NBC News that Coel was a "loose cannon" who should have been fired.
"He is a terrible police officer," said attorney Scott Weinberg, who provided NBC with a copy of the dash cam video and confirmed that he has filed notice that he intends to sue Coel and the Punta Gorda police. "He almost let his dog murder my client for not having a light on his bicycle."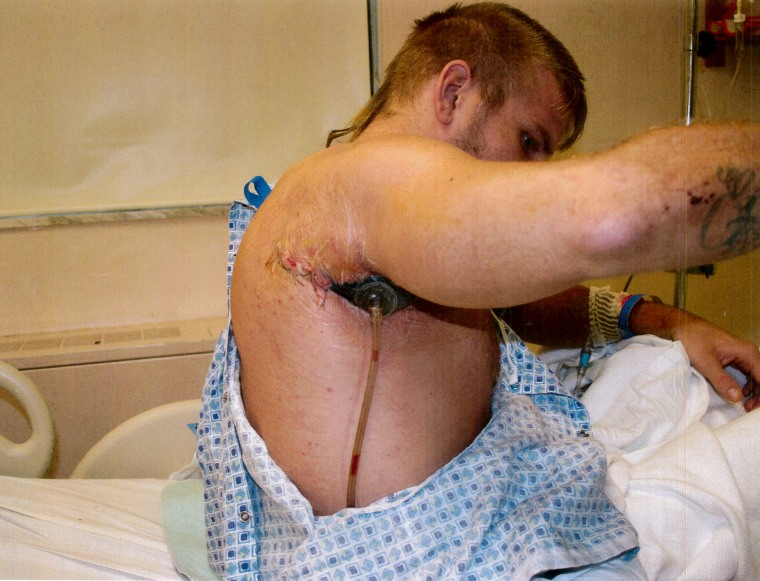 In his report, Coel insisted Schumacher "walked towards me in an aggressive manner" and that he unleashed his dog after telling him repeatedly "to stop resisting and to go down to the ground." He charged Schumacher with attempting to elude a police officer, driving under the influence and other charges, according to a probable cause affidavit.
Weinberg said he doesn't believe Coel intended to harm Knowlton, but he should be charged with involuntary manslaughter "if the evidence shows that he used that gun in a reckless manner."
"I think this guy is reckless and irresponsible and shouldn't be around firearms period," he said. "I told the chief months ago he's going to kill somebody and now we are where we are."
There was no immediate response from Coel or Lewis to Weinberg's assertions.
Meanwhile, Florida Department of Law Enforcement (FDLE) records revealed that Coel was asked to resign from his previous job with the Miramar, Florida, police in April 2013 for "failure to satisfactorily complete agency field training program."
The FDLE did not specify what kind of program. But in an addendum to his September 2013 application with the Punta Gorda force provided to NBC News by Weinberg, Coel wrote that he was "found to have committed two simple policy violations."
Those violations, Coel wrote, were discovered after he was hit with two "excessive use of force complaints" that were later deemed unfounded.
Knowlton, a retired librarian from Minnesota and the married mother of two grown sons, was taking part in a citizen police academy drill called "shoot/don't shoot" when she was shot by Coel with a revolver.
Lewis said the weapon had been used before in "earlier exercises" and was supposed to be loaded with blanks instead of live ammunition.
Knowlton's son Steve told NBC News earlier that he forgives Coel.