Florida wildlife authorities said Wednesday they are "confident" the alligator responsible for killing a 2-year-old boy near a Disney resort has been captured and killed.
The Florida Fish and Wildlife Conservation Commission on Wednesday said it has completed its investigation into the June 14 attack in a lagoon near Disney's Grand Floridian Resort & Spa southwest of Orlando, and suspended trapping.
"The FWC is confident that the alligator responsible for the attack has been removed," the commission said in a statement.
Related: Family of Boy Killed By Alligator 'Overwhelmed' at Public Support
Six alligators were trapped and euthanized in the aftermath of the attack at the Seven Seas Lagoon, and no other alligators of a size capable of the attack have been seen, the commission said.
The child, Lane Graves, was dragged off by an alligator as he waded in between six inches and a foot of water, authorities said.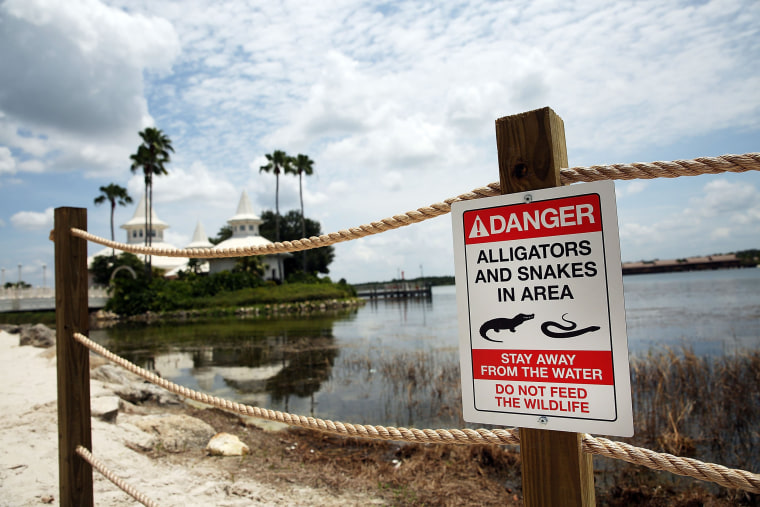 There were signs prohibiting swimming but no signs warning visitors of the danger posed by alligators. Graves and his family were visiting from Nebraska. Disney later added signs warning about alligators.
The wildlife commission said it determined it has caught the right alligator based "expert analyses and observations by staff with extensive experience in investigating fatal alligator bite incidents" and the fact that the alligators were trapped near where the attack occurred.
An analysis of the bites was inconclusive, the commission said. But two of the alligators captured were capable of inflicting the injuries found on the boy's body, it said.
"There are no words to describe the profound sadness we feel for the family of Lane Graves," said Nick Wiley, executive director of the FWC, said in a statement. "We will continue to keep this family close to our hearts as they deal with the pain and grief of the loss of Lane."
Lane's family held a funeral for the boy in Nebraska Tuesday. The family thanked the public for its support during the difficult time.
"Melissa and I again want to express our gratitude to our family, friends and community for the love and support we continue to receive," the family said in a statement.
"Today we will say goodbye to Lane but we do so, comforted by so many friends and strangers who share in our loss and who have shown us profound compassion," the family said Tuesday.