A central Florida police officer was gunned down early Saturday — and the two people suspected in the fatal shooting were believed to have committed suicide near the scene, police said.
Windermere Police Officer Robert German, 31, had called for backup at 3:30 a.m. as he investigated two "suspicious" people walking on a street in the suburban Orlando town, said Orange County Sheriff Jerry Demings.
When a sheriff's deputy and another Windermere officer arrived, they found German still alive and lying on the roadway. At that moment, they also heard shots fired in the distance, authorities said.
German "just said he was doing a subject stop and then all the tragic events unfolded," said Orange County Sheriff's Office spokeswoman Jane Watrel, according to The Associated Press.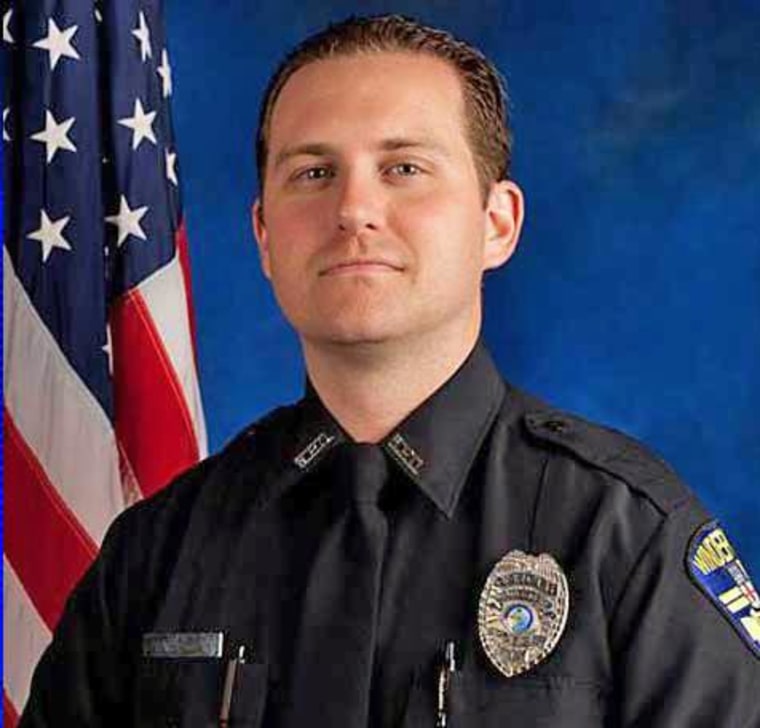 The deputy took German to the hospital, where he was pronounced dead.
Meanwhile, the suspects — a man and woman either in their late teens or early 20s — were discovered dead under nearby brush and may have committed suicide, reported NBC affiliate WESH. Their identities weren't immediately released.
It wasn't clear why German thought the pair was acting suspiciously.
"Officer German was a good cop. He was one of the finest police officers we've had," Windermere Police Chief David Ogden told reporters.
German, a five-year veteran, is the first officer in the tiny town outside of Disney World to die in the line of duty, officials said. Windermere Mayor Gary Bruhn visited German's family after the shooting.
"One thing his mother shared with me is how he loved being an officer and how he loved being in Windermere," Bruhn said. "He was an individual who loved his job and it showed."
— Erik Ortiz