A search of a Florida man's home for child pornography this week yielded more than what authorities were expecting.
The Pinellas County Sheriff's Office said Thursday it stumbled upon a disturbing array of weapons inside the Tampa Bay-area home of 24-year-old Randall Drake. Three homemade bombs and a homemade silencer, maps and aerial photos of local schools and a water treatment plant, and a handwritten note warning of violence were recovered, they said.
Among the weapons found were a high-powered AK-47 assault rifle, a 12-gauage shotgun, 15 knives, a crossbow, a bat with nails, and more than 2,300 rounds of ammunition, police said.
"These are the people that are most concerning to us, what we call the lone wolves, the sleepers who are out there, the people who are not on our radar," Pinellas County Sheriff Bob Gualtieri told reporters, comparing Drake to the gunman who slaughtered 58 people and injured hundreds on the Las Vegas Strip earlier this month.
He added that Drake "had no criminal history" and he "named his guns. That's weird."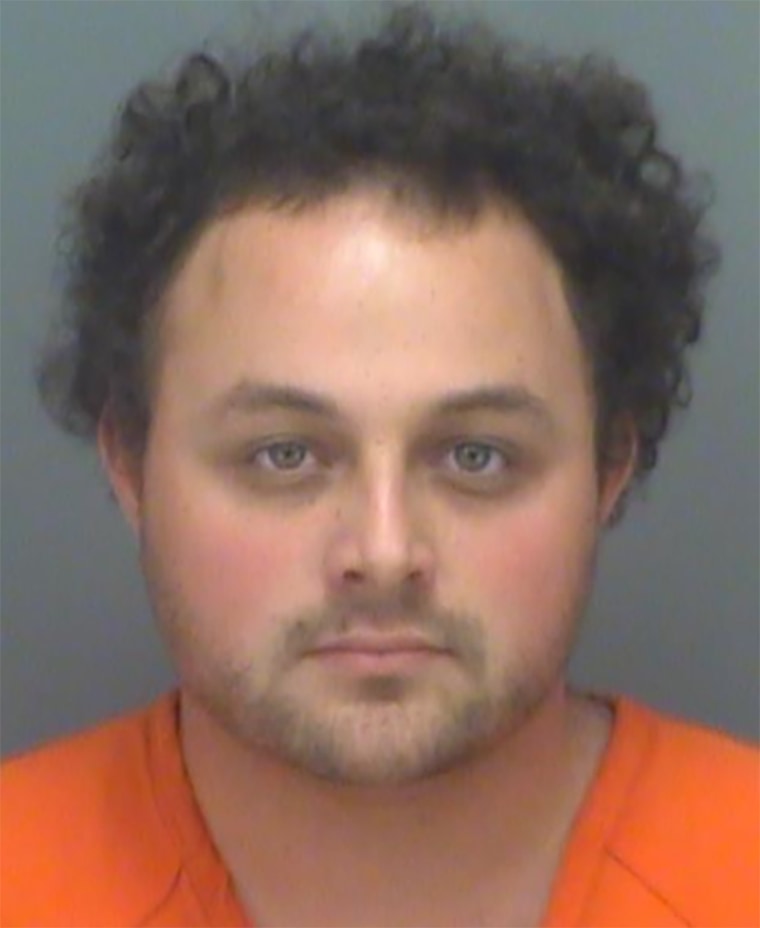 Drake was charged with two counts of unlawfully making or possessing a destructive device. He was released on $20,000 bond on Thursday night, but Gualtieri said he would be involuntarily submitted for a mental health evaluation.
It was not immediately known if he has a lawyer. Drake refused to speak with investigators.
Police had gotten a search warrant Wednesday as part of a child pornography investigation at the home where Drake lives with his parents in Dunedin, west of Tampa. Authorities said they found the stash of weapons in a closet with a combination lock in Drake's bedroom.
The handwritten note that police said they found at the scene referenced the author's rage and having "my bloody revenge."
"It's very concerning," Gualtieri said.
Drake's parents told police that he was homeschooled from a young age, and while they knew he possessed some weapons, they did not know about all of the ones that were found, Gualtieri added.
Drake was also working at a local firearms academy, but was fired in 2015 because he walked into the business with guns strapped to his thighs, Gualtieri said.
Authorities said they seized his computer as part of the child pornography investigation.