The Chechen man with ties to the dead Boston bombing suspect was wielding a pole like a javelin when an FBI agent shot him in self-defense last year, a Florida prosecutor said Tuesday.
Ibragim Todashev, a 27-year-old mixed martial arts fighter, was killed last May in his Orlando home – but only after his sudden, physical outburst threatened the lives of the officers inside, said State's Attorney Jeffrey Ashton in his detailed report to the FBI.
Officers with the Massachusetts State Police and FBI agents were questioning Todashev about his relationship with Tamerlan Tsarnaev and their connections to a grisly triple homicide on Sept. 11, 2011, in Waltham, Mass.
Todashev was in the midst of writing a statement admitting to "some involvement" in that slaying when he grew agitated with authorities and pounced.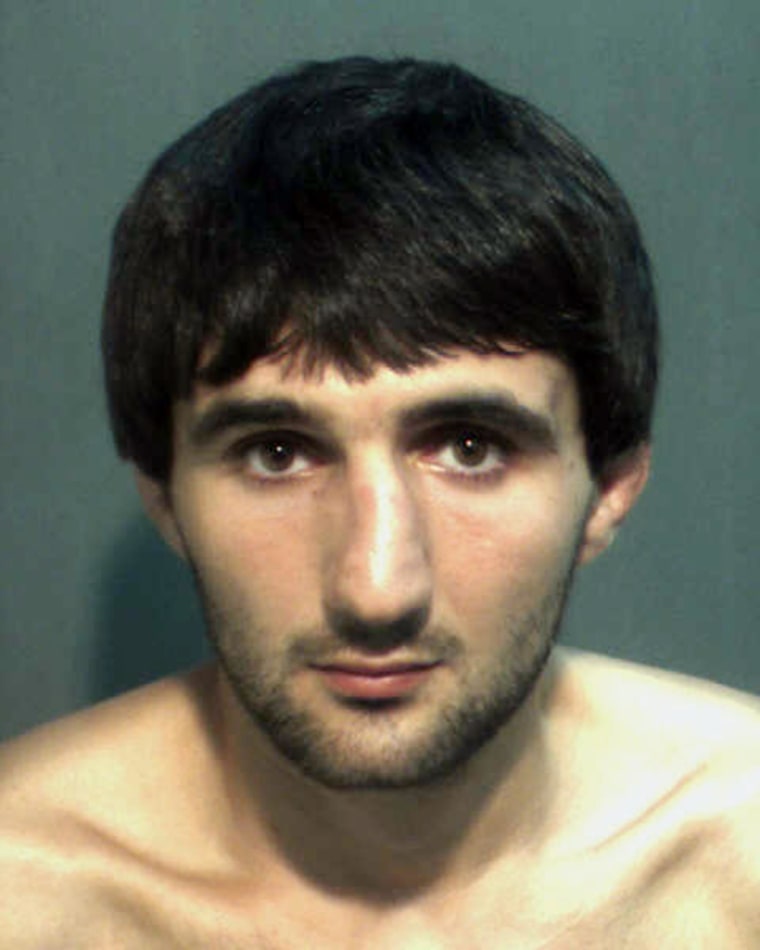 One of the state police officers interviewing Todashev noticed his shifting demeanor, and began warning other investigators via text about his "heightened concern," the Florida prosecutor wrote.
Chaos followed, the report said: Todashev flipped the coffee table he was writing on. It struck an FBI agent who was sitting with them. Then Todashev dashed to the kitchen.
The state police officer said he noticed him holding a pole "in the style of a javelin, with the end of the pole pointed toward [the officer] as if intended to be used to impale rather than strike."
As Todashev advanced, the injured special agent fired three to four shots. He hit him at the right side of his torso. Todashev fell to the ground but he was not incapacitated.
The officers described him getting up and making a "low angled lunge" at them. The special agent fired another three to four shots, killing Todashev.
Some of the bullets hit Todashev in the head and back.
Ashton wrote that he was at first concerned about that detail, but determined that the "angle of entry of these particular shots would be difficult to achieve in any orientation other than a shooter greatly elevated above his target … or shooter and target on the same level" with the target on his hands and knees or trying to get up.
Essentially, the special agent was acting in self-defense, Ashton concluded.
"The one common thread among all was the observation that [Todashev] was, at his core, a fearless fighter. Perhaps on this occasion, he simply reverted to that basic aspect of his personality and chose to go down fighting," Ashton wrote.
Todashev's death had been shrouded in mystery, and there were calls for an independent investigation. His father, Abdul-Baki Todashev, has claimed that his son was tortured and then shot as many as 13 times.
Todashev's associate, Tamerlan Tsarnaev, was fatally wounded in a shootout with cops last April after prosecutors say he and his brother, Dzhokhar, detonated twin bombs at the Boston Marathon.
Sources told NBC News that Tamerlan Tsarnaev and Todashev were being investigated for taking part in the September 2011 murders in Massachusetts in a possible drug deal gone bad.
— Erik Ortiz