How does one man prompt a state of emergency in Florida? The answer, in a word, is Charlottesville.
With white nationalist Richard Spencer taking his provocative message to public universities and with protesters vowing to confront him, authorities are struggling to avoid a repeat of the fatal violence that erupted in August at the University of Virginia.
Related: Florida Governor Declares State of Emergency for White Nationalist Richard Spencer's Visit
Some schools have refused to host him, citing security concerns, a move that risks violating the First Amendment. Those that don't turn him away have to figure out how to make sure no one gets hurt, or killed.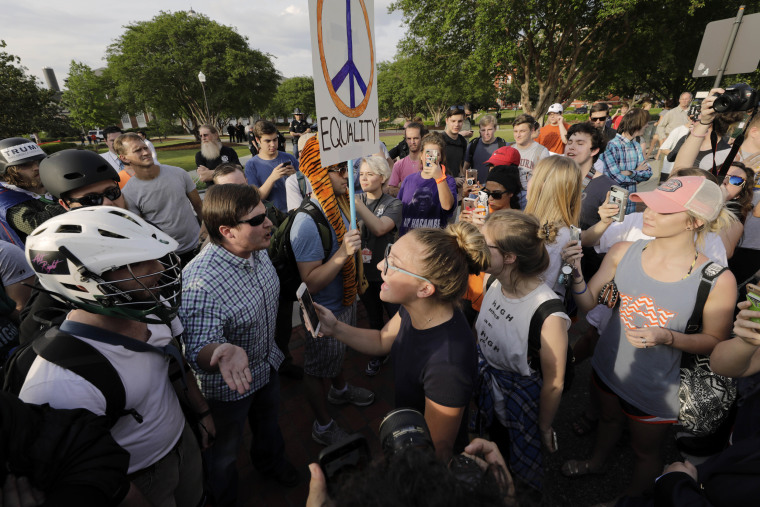 Florida authorities took an unusual approach this week, when Gov. Rick Scott honored a sheriff's plea for help with Spencer's scheduled visit on Thursday to the University of Florida in Gainesville. Scott declared a state of emergency, putting the state in command of policing the event and allowing the rapid deployment of officers from out of town. In his order, Scott cited several other Spencer appearances that resulted in violence and "civil unrest."
That included Charlottesville, Virginia, where Spencer's torch-carrying followers, along with the Ku Klux Klan and neo-Nazis, participated in an Aug. 12 "Unite the Right" rally to protest the removal of a statue honoring Confederate Gen. Robert E. Lee. They clashed violently with counterprotesters, including members of the so-called antifa movement (short for anti-fascists). A participant plowed his car into a crowd of counterprotesters, killing a woman.
Since then, Spencer has sought to hold events on the campuses of other public universities. Several have refused, including the University of Florida, which rejected his request to rent an on-campus theater, saying the risk for violence was too high.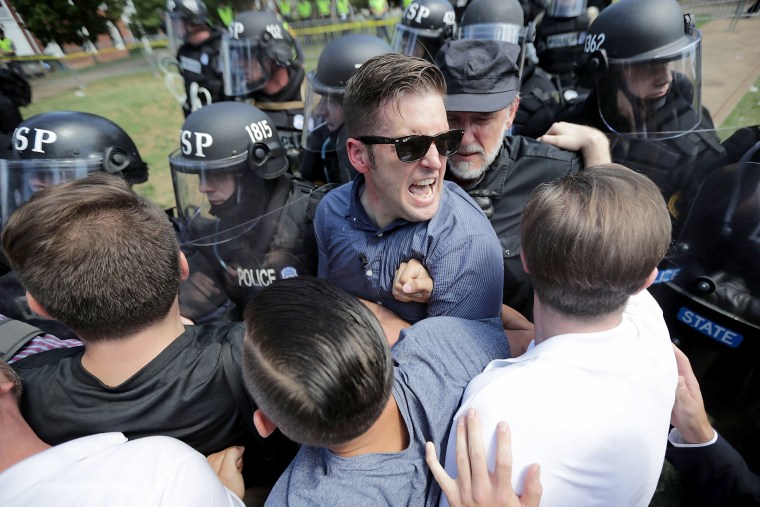 But the university reversed itself, stressing its commitment to free speech ─ even as it estimated the cost of security at a half-million dollars.
That set off discussions among law enforcement officials that led Alachua County Sheriff Sadie Darnell to ask the state for help. Scott complied, describing his emergency order as "an additional step to ensure that the University of Florida and the entire community is prepared so everyone can stay safe." He and local officials said there was no specific threat that warranted the order.
A spokeswoman for Scott declined to detail the considerations that went into the decision, and Darnell's office did not respond to a request for comment. The university said it was not linked to any specific heightened threat.
While some activists have said they are planning to protest Spencer's event, it is far from clear how many will show up.
Experts said they had never heard of a state of emergency directed at a single figure, but they said it seemed to make sense, given the white nationalists' strategy of provocation.
The only other similar recent example was in 2008, when authorities in a small Mississippi county declared a state of emergency in preparation for an international white supremacist conference, allowing a neighboring county in Tennessee to help out. Virginia Gov. Terry McAuliffe declared a state of emergency in Charlottesville, but not until after the street skirmishes had gotten out of control of local police.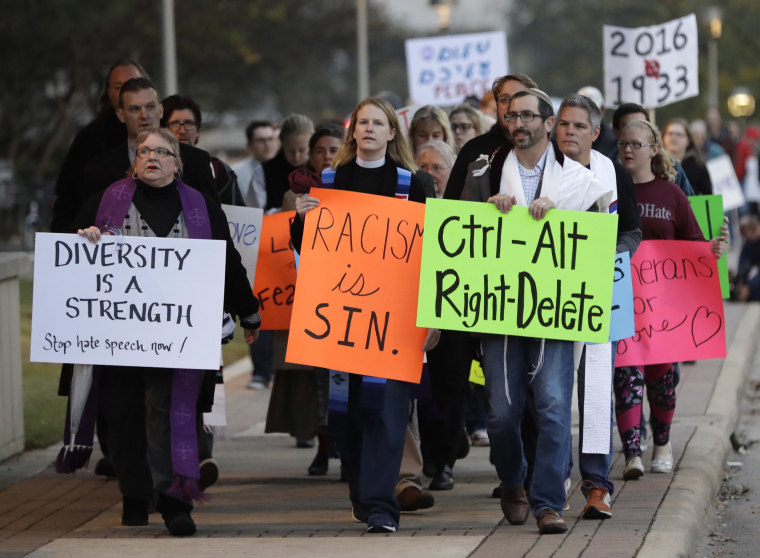 "Right now, we're at a moment in time where one person, especially Richard Spencer, can generate the kind of dynamic we normally associate with groups," said Pete Simi, a sociology professor at Chapman University in California who studies domestic extremists.
Scott, Simi said, appears to be taking a lesson from mistakes authorities made in Virginia.
"No doubt, Charlottesville has been a game-changer in a lot of ways," he said.
Sophie Bjork-James, an anthropology professor at Vanderbilt University in Tennessee who has researched nationalist movements, said the death in Charlottesville changed the script for how such events are handled.
"There is a fear of Charlottesville, which, to be clear, was not just a torch-lit rally with neo-Nazis," she said. "There was also a terrorist attack attached to it."
That, she said, has pushed the boundaries of what universities and law enforcement authorities are willing to accept.
"It's complicated, because we celebrate free speech in the United States, but we also fear domestic terrorism," Bjork-James said. "So that poses significant moral quandaries about how much speech to accept and how police and other government agencies can prepare."
In the run-up to Spencer's event, University of Florida President W. Kent Fuchs urged students to avoid giving Spencer and his followers too much attention and to skip the event, but also urged them to "not let Mr. Spencer's message of hate and racism go unchallenged."
In that spirit, the university is arranging what it calls a "virtual assembly" where students and faculty will be able gather online, where no on will be at risk, to "talk about the important values we share at the University of Florida," spokeswoman Janine Sikes said.