Accused Florida school shooter Nikolas Cruz kept his head down and mouth shut Monday during his first live televised appearance in a Broward County circuit court.
Shackled and dressed in a bright red prison uniform, Cruz let his lawyers do the talking for him during a hearing in front of Broward Circuit Judge Elizabeth Scherer.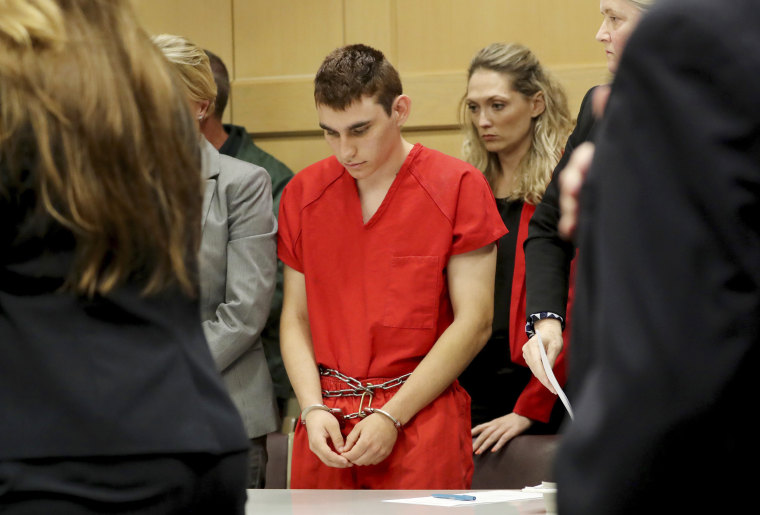 Cruz's court appearance came five days after he allegedly unleashed a bloodbath on Valentine's Day at Marjory Stoneman Douglas High School in Parkland, Florida. He is accused of killing 17 students and teachers with an AR-15 rifle.
Cruz, 19, sat at the defendant's table with his hands cuffed and avoided looking at the cameras recording the proceedings in the courtroom. At one point, he appeared to sign some kind of document as one of his lawyers held up a legal pad to block the view of his signature.
Scherer had ordered that Cruz appear in court — over the objections of lead defense attorney Melissa McNeill, who had argued that his presence would just be "an opportunity for the media to have a circus with him."
The judge ruled, however, that a document filed Friday by Cruz's lawyers would remain sealed, even though the defense has already argued that the document was no longer relevant to the case.
"I don't believe that the state has suffered any prejudice by these matters being kept confidential," said Scherer, the daughter of high-profile Fort Lauderdale lawyer and Republican fundraiser Bill Scherer. "Going forward, all matters in this case are going to be heard by this court."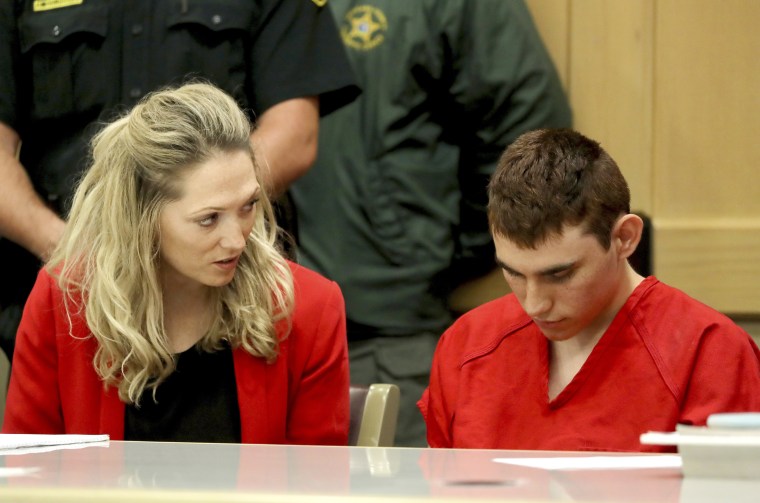 The teenage suspect was not at a second hearing on Monday, where a different judge ruled that the Florida Department of Children and Families could publicly release any records it has pertaining to Cruz — yet allowed the agency redact the names, but not the titles, of any workers who handled the troubled teen's case.
Neither prosecutors nor the defense team objected, largely because most of those records have already been obtained by NBC News and other news outlets.
Among other things, the records show that Cruz sent out a Snapchat video in which he cut his arms, wanted to buy a gun, suffered from depression and attention-deficit/hyperactivity disorder.
They also revealed that after speaking with Cruz in 2016, the staff at Henderson Behavioral Health, a South Florida mental health facility, chose not to hospitalize him.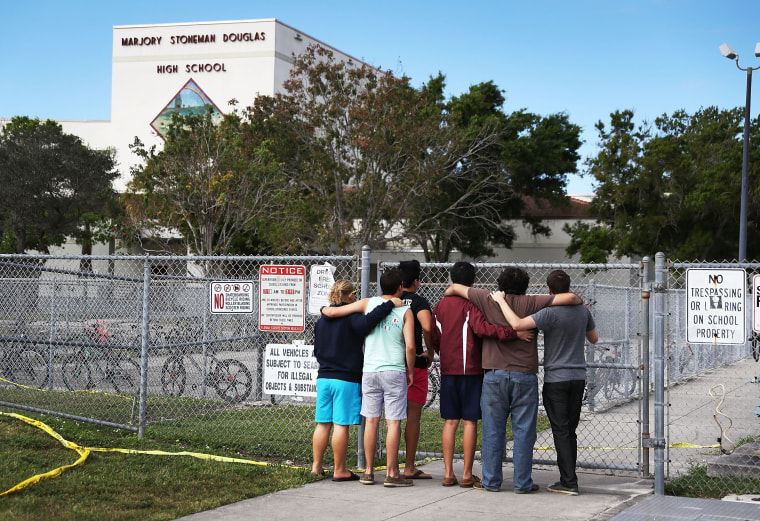 McNeill, the defense attorney, has said that she will seek a plea deal in the case, where Cruz would agree to plead guilty to 17 counts of first-degree murder if prosecutors do not seek the death penalty.
Prosecutors have said it is too early to say whether or not they will be offering the teen any type of plea deal.
Cruz had already been ordered to be held without bail at the Broward County Main Jail, following his first court appearance on Thursday.