A Florida teenager already facing charges he masqueraded as a doctor is in trouble again.
Malachi Love-Robinson has been indicted in by a Virginia grand jury for trying to illegally buy a $35,000 Jaguar, authorities said Wednesday.
The 19-year-old was arrested on Sept. 9 in Stafford, Virginia, after he allegedly provided a fake earnings statement at a car dealership, the Stafford County Sheriff's Office said in a release when he was arrested.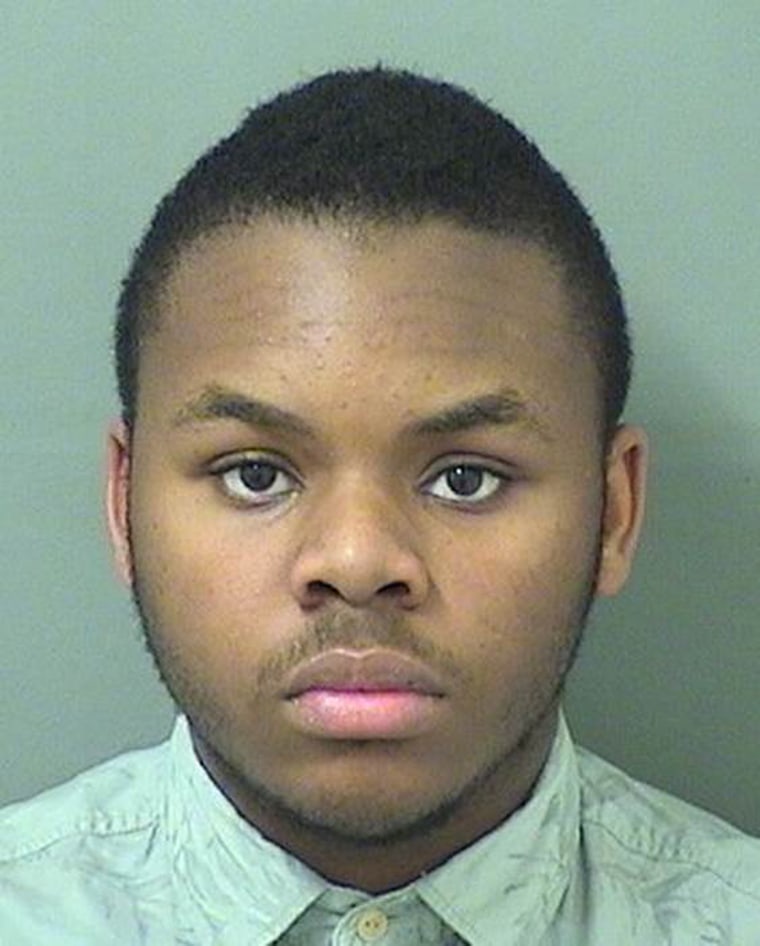 At the time, Love-Robinson was accompanied by an elderly woman who he allegedly identified as his mother.
"The employees there because suspicious of the situation due to some of the things Mr. Love-Robinson was saying," the sheriff's office said in the release. "They Googled his name and found that a subject with the same name had been arrested numerous times on fraud type charges in the State of Florida."
Telling Love-Robinson they wanted to check his credit, the workers called the police. They, in turn, notified the accused bogus doctor that his credit application had been approved and to come collect his wheels.
When Love-Robinson arrived, the detectives were waiting for him.
Love-Robinson insisted the woman, who he described as his godmother, had agreed to sign on the loan. But she told police "she had no intention of doing so" and was surprised when the investigators discovered that "there were two other loan applications submitted in the last couple days with her information."
Also, they checked with the woman's credit card company and discovered that "there had been a $1200.00 charge the day before for two iPad's and a cell phone that she had not purchased," the release states.
Those items were confiscated from Love-Robinson after he was arrested, the sheriff's office said. He was indicted on charges of false statements to obtain credit, obtaining money by false pretenses, and identity fraud, a court clerk said.
Love-Robinson was not supposed to be in Virginia at all.
He was arrested last February in Palm Beach County, Florida and hit with practicing medicine without a license, forgery, grand theft and other charges. And under the terms of his pre-trial release, Love-Robinson was not allowed to travel out of the state without getting permission to do so.
But Love-Robinson apparently never told authorities he was going car-shopping in another state and the judge has revoked his $26,000 bond, the Palm Beach Post newspaper reported.
Love-Robinson, who has no official medical training, allegedly operated out of a clinic in West Palm Beach, Florida called New Birth New Life Medical Center & Urgent Care. He was arrested after he gave an undercover officer a physical.
Later, an elderly patient accused Love-Robinson of looting her checking account of over $34,500.
Love-Robinbson has said he never implied he was a doctor of medicine and that he has been interested in naturopathic treatment, which involves herbal remedies and other alternatives. He said in March that the whole situation has been "blown out of proportion."