A Florida woman "consumed" by the Oklahoma City bombing and the Columbine High School shooting built two dozen pipe bombs and was arrested before she could pull off a "catastrophic" attack, officials said Friday.
The parents of Michelle Kolts, 27, called 911 early Thursday night and deputies found two dozen nail and pellet bombs that just needed gun powder to be detonated, Hillsborough County Sheriff Chad Chronister said.
"These bombs could have caused catastrophic damage and harm to hundreds, even thousands of people," the sheriff said.
Download the NBC News app for breaking news and politics
The deputies also found pistol powder, "fuse material," 23 knives, two hatchets, nunchucks, two BB rifles, six BB handguns and dozens of books on terrorism and bomb-making at the family's home on Jagged Cloud Drive in Wimauma, about 30 miles south of downtown Tampa.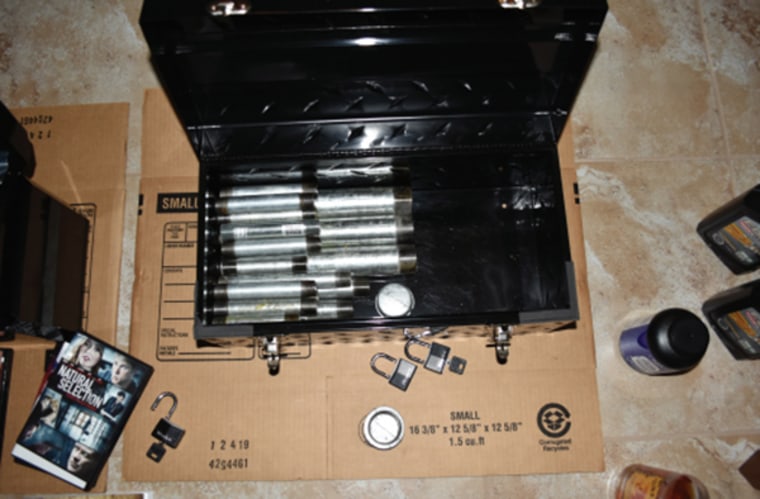 Kolts was booked on 24 counts of allegedly making a destructive device with intent to harm.
She had been on the radar of local authorities when they got a tip in August 2018 she had been ordering the bomb-making books.
"She became consumed with the Columbine and Oklahoma killings," Chronister said. "So at the time, she wasn't diagnosed with any type of mental health diagnosis. She stated at the time she wasn't, her intention wasn't to harm anyone."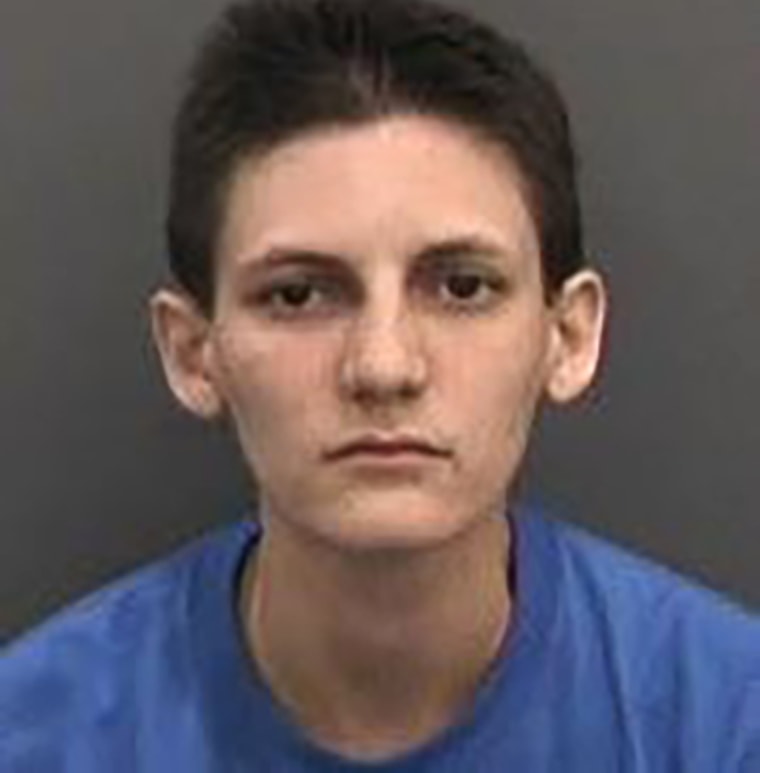 Chronister added: "We felt comfortable that she wasn't a harm to herself or others at the time."
Agents with the Bureau of Alcohol, Tobacco, Firearms and Explosives and deputies are still investigating but Chronister said Friday it wasn't immediately clear if Kolts had specific targets in mind.
"We're not aware of type of list .. she was targeting," the sheriff said. "Her statements were very generic in the fact she just intended to hurt people."
Chronister profusely thanked the suspect's parents for calling 911.
"It would have taken her less than 60 seconds for her to add that powder and fuse and detonate these bombs," he said.
It wasn't clear early Friday afternoon if Kolts had hired an attorney.
Messages left at the Kolts' home seeking the family's comment were not immediately returned.
The Columbine High School shooting and the Oklahoma City bombing still stand as two of America's most infamous cases of mass murder.
Two students murdered 12 schoolmates and one teacher on April 20, 1999, at their school in suburban Denver. They committed suicide before police reached them.
Two domestic terrorists detonated a rented truck outside the Alfred P. Murrah Federal Building on April 19, 1995, in Oklahoma City, killing 168 people. Timothy McVeigh was convicted and put to death while accomplice Terry Nichols is serving life in prison without the possibility of parole.