Editor's note: An earlier version of this story said police told the victim to stop calling 911. In fact, they were speaking to a third-party, in another location, who was on the phone with police.
A few hours before a Florida woman and her 8-year-old son were fatally shot last week, police responded to a domestic dispute between the woman and the suspect.
Early on the morning of March 27, Sanford police were twice called to intervene between Latina Verneta Herring, 35, and Allen Dion Cashe, 31, who were quarreling over the keys to her house and car, according to an arrest report obtained by NBC affiliate WESH of Orlando and The Orlando Sentinel.
About three hours later, around 6:30 a.m., Cashe emptied the magazine of an assault-style rifle, investigators said. Herring, who was shot seven times, died at the scene. Her 8-year-old son, Branden, was critically wounded; he died Tuesday. Police said four other people were also shot — Herring's father and 7-year-old son, who were critically wounded, and two bystanders.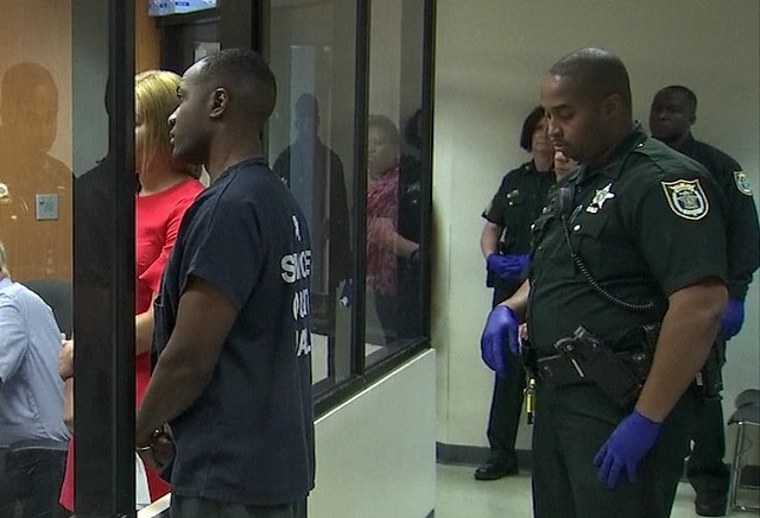 Police body camera video of the pre-shooting encounters with Herring show her and a man identified as Cashe yelling at each other at a gasoline station about who has the car keys.
"I'm not trying to play games," Cashe tells Herring on the video. "You have an attitude coming home from the club drunk."
About 20 minutes later, officers were again called, this time to Herring's home. In the police video, Cashe is handcuffed and placed in a patrol car, but he is then released after officers conclude that it is a civil matter, not a criminal one.
"She's making false accusations," one of the officers says to another cop. "It's the second time she's done it."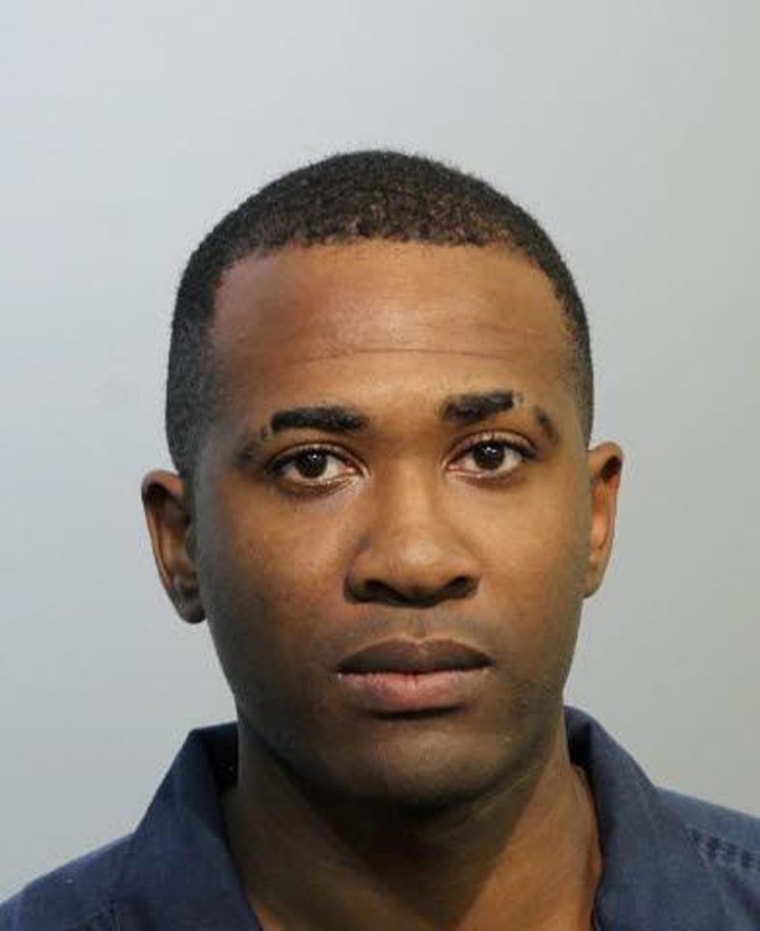 Three hours later, Herring was dead, both of her sons and her father were critically wounded and two bystanders suffered non-life-threatening gunshot wounds.
In the arrest report, investigators said Cashe admitted to "firing an entire magazine from his AK-47 style" rifle, shooting Herring and "possibly 'accidentally' shooting both children while they were sleeping." According to the arrest report, he told investigators that he was upset with Herring for calling police and for "stealing his car keys."
But Police Chief Cecil E. Smith said the day of the shooting: "The cause of this was Mr. Cashe's making the decision to recklessly shoot and harm these individuals."
Sanford Mayor Jeff Triplett said in a statement that he was deeply saddened by "the senseless shooting in Sanford," adding: "Domestic violence is a reality in society that doesn't distinguish itself among race, creed, location, color or class."
According to court records, Cashe remains in jail without bond pending arraignments on April 17 on a charge of violating parole and on May 2 on two counts of first-degree premeditated murder, five counts of attempted homicide and a count of possession of a weapon by a convicted felon.