A massive manhunt for a Kentucky rapist accused of shooting at cops in two states entered a sixth day on Thursday, with officials saying they'd caught two of his associates.
Floyd Cook, 62, has been on the run since he allegedly shot a Tennessee police officer during a traffic stop.
The FBI and U.S. Marshals Fugitive Task Force have joined the manhunt for Cook, who officials have described as armed and "extremely dangerous."
The Cumberland County, Kentucky, sheriff's office said Thursday it was investigating a possible sighting of Cook.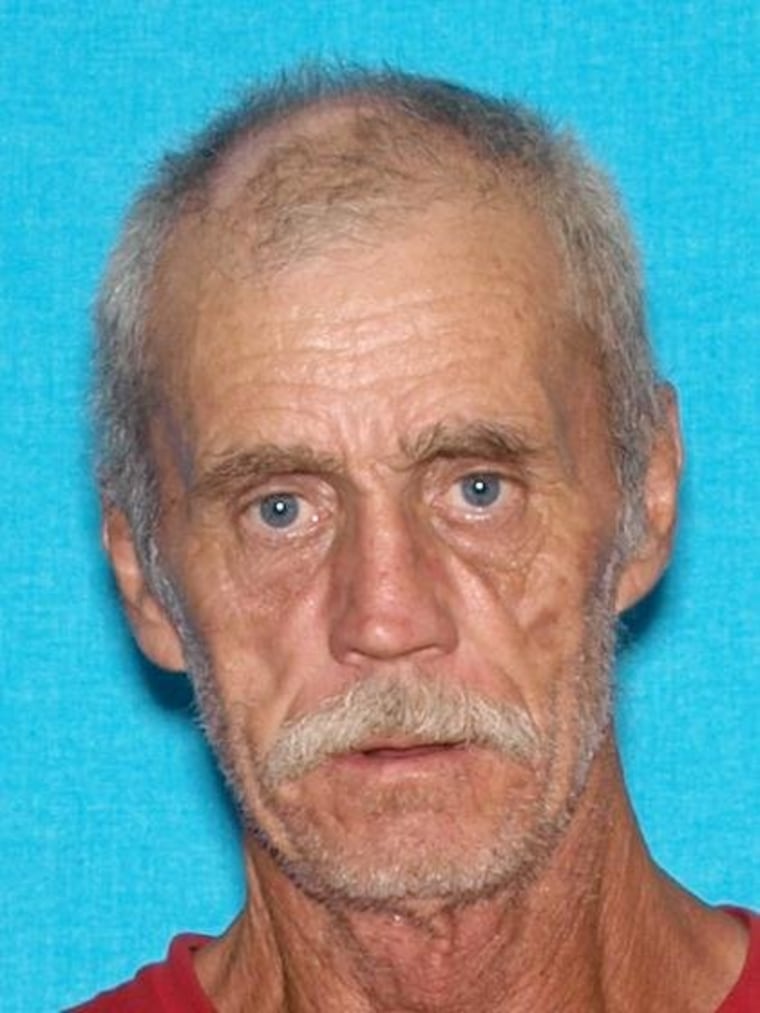 Two "dangerous" acquaintances — and possible accomplices — of Cook were detained on Wednesday night and being questioned following a chase and search in the woods.
The dramatic arrest story unfolded after U.S. Marshals investigators on Wednesday spotted a car they believed was linked to Cook near White House, Tennessee.
The driver attempted to flee — crashing into two law-enforcement vehicles — when an officer approached the car, according to the U.S. Marshals.
It said that an officer on foot who was nearly struck by the vehicle fired a shot in self-defense as the car sped from the scene.
The vehicle crashed into a ravine about three miles away and its two occupants escaped, the U.S. Marshals said. A few hours later, Katy McCarty, 35, and Troy Wayne, 50, were taken into custody after an extensive search of a wooded area.
Lt. Bill Miller from Tennessee Highway Patrol said both are "known associates" of Cook; earlier this week authorities said Wayne might be traveling with Cook.
McCarty — who he said was found "in a field, covered in mud and soaking wet" — has an "extensive record" with multiple warrants out for her arrest, Miller added.
He described both Wayne and McCarty as dangerous — much like the focus of the manhunt.
Cook — previously convicted of first-degree rape — is wanted on felony warrants out of Kentucky and for attempted murder of an officer after allegedly shooting Officer Ahscari Valencia once in the chest on Saturday in Tennessee. Valencia survived and has since been released from the hospital.
Shortly after that shooting, a state police trooper tried to stop Cook's car in Kentucky. Cook fled in his vehicle, wrecked the truck and then opened fire on the trooper, according to Kentucky State Police. The trooper was not injured and Cook fled the scene.
Police searched into the early hours of Sunday before suspending the hunt due to weather and darkness. When the search resumed the next day, a tip led officers to search Cook's home. The suspect was not located.
The Tennessee Bureau of Investigation added Cook to its Most Wanted List, offering a $1,000 reward for information leading to his arrest.
Fears over having a dangerous man on the loose prompted local schools to shut down earlier this week as a precaution in Cumberland County, Kentucky.
Classes were expected to resume as normal on Thursday.