A former senior Obama official confirmed to NBC News that after months of disagreement, the Obama administration had decided to arm the Syrian Kurds — but in January incoming National Security Adviser Mike Flynn asked his counterpart, Obama National Security Adviser Susan Rice, not to do it.
McClatchy first reported that Flynn had blocked the plan to arm the Syrian Kurds for an attack on Raqqa, the ISIS capital in Syria, a move that was opposed by the Turkish government, which Flynn had been paid $500,000 to represent.
Related: Flynn Attended Intel Briefings While Taking Money To Lobby For Turkey
Flynn had not yet registered as a foreign agent or disclosed that Turkey had paid him as a lobbyist. After he was fired as national security adviser, Flynn registered as a foreign agent with the Justice Department.
The former Obama official told NBC News that several senior officials in the outgoing administration had lobbied for months to arm the Syrian Kurds, known as the YPG, but both President Obama and adviser Ben Rhodes were against it. The administration went back and forth with the Turks about the issue until December 2016, when Obama decided it was "the right thing to do," the official said.
Since the implementation would extend past Trump's inauguration, Rice told Flynn of the decision in early January. Flynn told her not to move forward with the plan. He said he didn't trust the Obama administration's decision-making process and the Trump administration would undertake its own review of ISIS policy, according to the official.
After Flynn was fired as national security adviser on Feb. 13, the Trump administration opted to arm the YPG after all.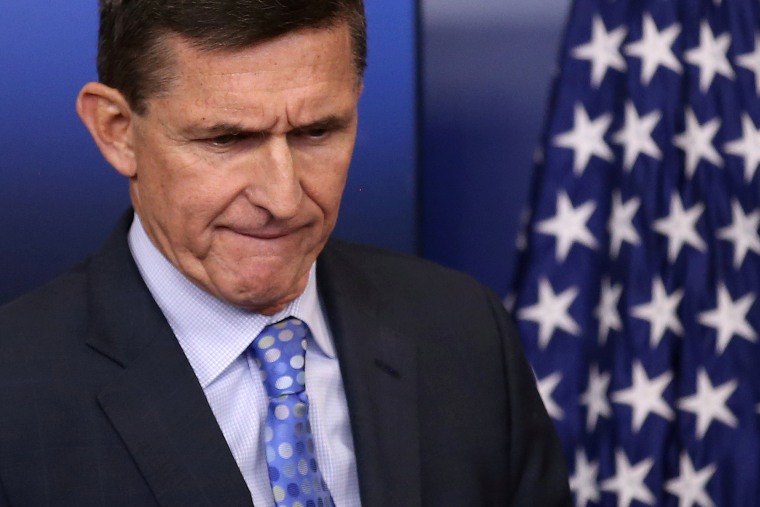 The Obama White House was surprised Flynn opposed the plan to arm the YPG, according to two former Obama officials. The former Obama officials insist the review by Trump officials delayed the final encirclement and then assault on Raqqa, the ISIS capital, by anti-ISIS forces.
Related: Obama Warned Trump Against Hiring Flynn, Say Officials
A U.S. military official also said the decision slowed the assault on Raqqa, but not by much. Anti-ISIS forces would not have been ready to go into Raqqa in January. Now the city is encircled, but the Syrian Kurds still don't have the equipment they need to start moving into the city.
"It certainly caused an operational slowdown, but not one that they can't recover from," the U.S. military official said.
A lawyer for Flynn did not immediately respond to a request for comment.