Former Trump aides Michael Flynn and Paul Manafort have emerged as key figures in the FBI's investigation into Russian campaign interference, which has just been taken over by a special counsel, four law enforcement officials told NBC News.
Officials say multiple grand jury subpoenas and records requests have been issued in connection with the two men during the past six months in the ongoing probe into whether the Trump campaign colluded with Russian attempts to influence the election, an inquiry that will now be overseen by former FBI Director Robert Mueller.
Related: Special Counsel Will Take Over FBI Russia Campaign Interference Investigation
The FBI, with the help of the Treasury Department, the CIA and other agencies, is examining evidence of possible contacts, money transfers and business relationships between a variety of Trump associates and Russian officials, the sources say. The investigation goes well beyond Flynn, Manafort and a possible American connection, to include how Russian intelligence services carried out the campaign of fake news and leaking hacked emails that intelligence officials say was meant to hurt Hillary Clinton and benefit Donald Trump.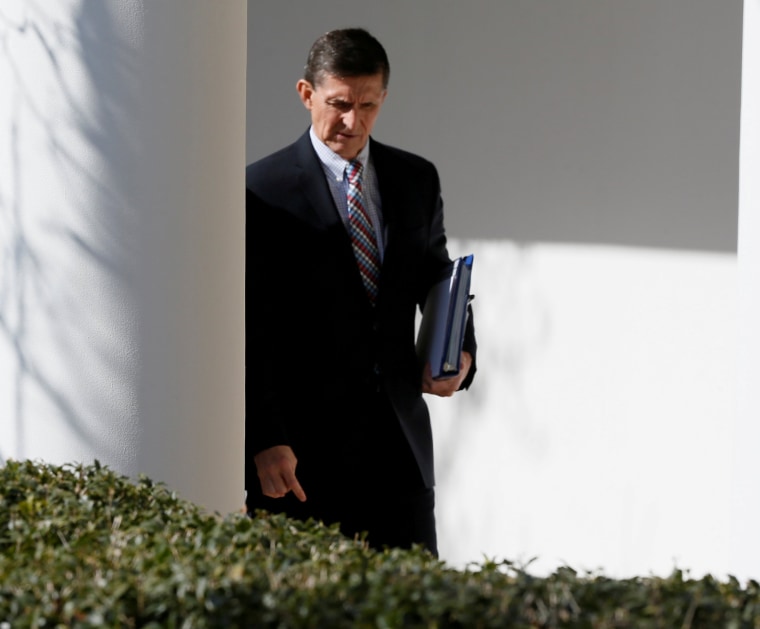 No public evidence has surfaced linking Flynn and Manafort to the Russian interference effort. The investigation has also delved into other aspects of their business and real estate transactions.
Related: Comey Wrote Memo Saying Trump Urged Him To Drop Flynn Probe
Amid revelations that former FBI Director James Comey is accusing President Trump of asking him to drop the Flynn investigation, five people with knowledge of the case told NBC News that they had seen no effort to impede it.
Comey voiced concerns to senators that the investigation had stalled because of a lack of prosecutorial resources, three officials said. But they say the pace picked up after Rod Rosenstein, the deputy attorney general, took office three weeks ago. Rosenstein wrote a memo criticizing Comey's performance as director just before Trump fired Comey, but has told lawmakers he would aggressively pursue the Russia probe, Congressional aides say.
He thus far has resisted calls for a special counsel to take over the investigation.
One former senior FBI official told NBC News that the effort to examine possible Trump campaign collusion with Russia was set back considerably when it became public through leaks last year.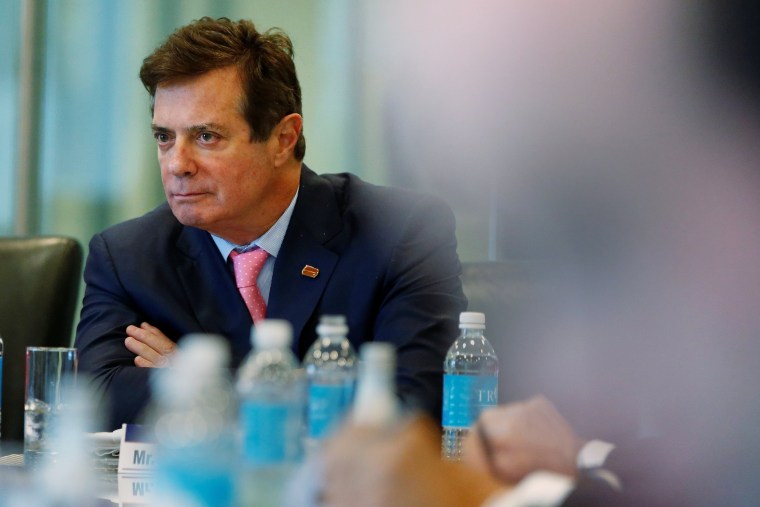 "These things operate best in the shadows," he said, adding that the probe could take many months if not years and may never result in criminal charges.
No evidence has surfaced in public linking Trump personally to the Russian interference effort.
Related: Feds Subpoena Records for $3.5M Mystery Mortgage on Manafort's Hamptons Home
Law enforcement officials tell NBC News that both Flynn and Manafort are formally considered "subjects" of a criminal investigation, though their lawyers say they have done nothing wrong. A "subject" is someone whose conduct is being examined by the investigation, and may be suspected of a crime.
The FBI investigation is a hybrid of both a criminal and counter intelligence probe. One source who viewed a grand jury subpoena in the Flynn case said it was unusual in that it did not specify any law that allegedly had been broken.
Flynn, who was fired as national security adviser in February, registered as a foreign lobbyist for Turkey this year under Justice Department pressure, having failing to do so while he was paid more than half a million dollars during the campaign. He also did not disclose to the military that he had been paid for a 2015 speaking engagement in Russia. And he lied to the vice president about his contacts with the Russian ambassador, according to former acting Attorney General Sally Yates.
Flynn was interviewed by the FBI on Jan. 24, and Yates told Congress she refused to tell the White House the results of that interview.
Related: Obama Warned Trump Against Hiring Flynn, Say Officials
NBC News reported last year that Manafort, who was Trump's campaign manager from March through August, had come under federal criminal investigation in connection with his business dealings, including political work for a former Ukrainian prime minister backed by Russian president Vladimir Putin. That investigation has been folded into the Russia probe, officials say.
NBC News reported this week that federal investigators have subpoenaed records related to a $3.5 million mortgage that Manafort took out on his Hamptons home just after leaving the campaign. That is one of a series of unusual real estate transactions in which Manafort has engaged.