WASHINGTON — Former National Security Adviser Michael Flynn will hand over some personal and business documents to the Senate Intelligence Committee by June 6, a source close to Flynn told NBC News on Tuesday.
The Intelligence Committee issued a subpoena on May 10 for documents that it said it believes to be relevant to its investigation of alleged Russian meddling in the 2016 presidential election.
The leaders of the committee said last week that they also intended to issue subpoenas for records of two of Flynn's companies, Flynn Intel LLC and Flynn Intel Inc.
Lawyers for Flynn said last week that he wouldn't give the committee the subpoenaed documents, but the source said Tuesday that after the committee narrowed its request, Flynn will provide certain personal documents, along with documents responsive to the subpoenas served on his businesses.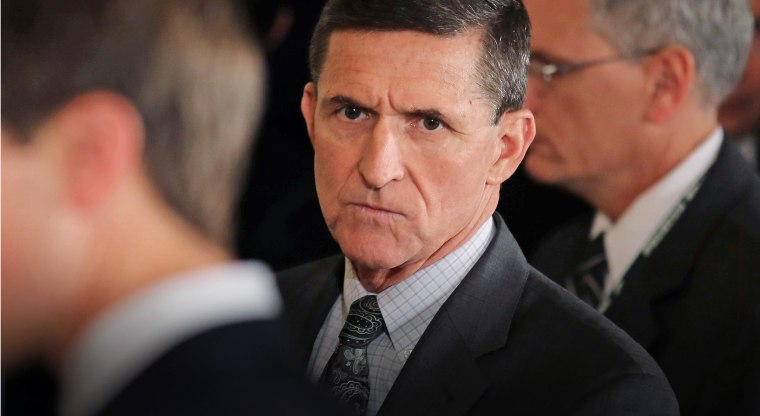 Flynn, a retired Army lieutenant general, resigned as President Donald Trump's national security adviser in February after it was disclosed that he'd misled Vice President Mike Pence about his communications with Sergey Kislyak, the Russian ambassador to the United States.
Flynn's lawyers haven't yet produced any documents, but they will start doing so on or before next Tuesday, said the source, who said Flynn wants to cooperate to the extent that he can while protecting his constitutional rights.
Two other former associates of Trump — Paul Manafort and Roger Stone — have complied with similar requests from the Intelligence Committee, NBC News reported last week.