Ford Motor Co. has dispatched several teams of investigators to police departments across the country as the automaker tries to contain the fallout over concerns about carbon monoxide seeping into law enforcement vehicles.
Bill Gubing, chief engineer for Ford's Explorer line, told NBC News Tuesday that company investigators have been to more than a dozen departments in just the last week and have found Police Interceptor Vehicles — essentially specially modified Ford Explorers — with holes near tail lights or rear lift gates which can allow carbon monoxide inside the cabin.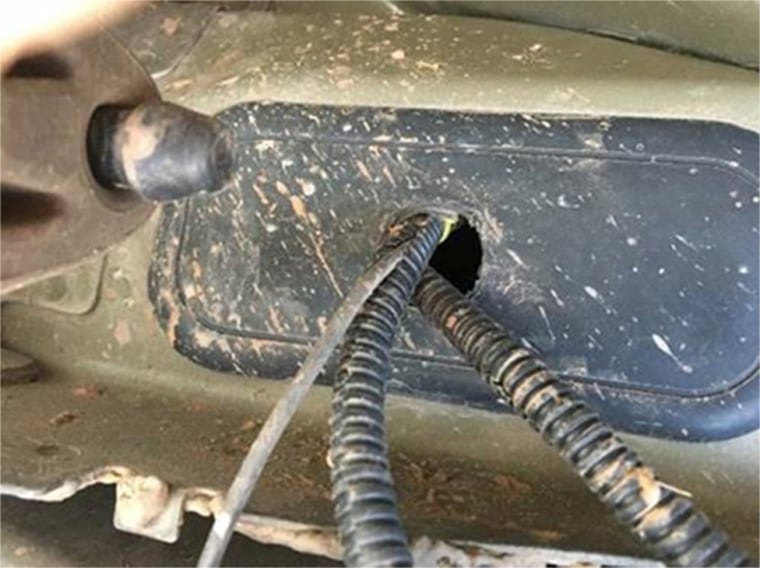 In Auburn, Mass. — where last week at least three officers were hospitalized due to high carbon monoxide levels in their vehicles and the department pulled several SUVs from service — Ford said it's worked to seal open holes in the vehicles and the department has placed them back on the road.
Related: Feds Expand Probe Into Possible Carbon Monoxide Leaks in Ford SUVs
After the police department in Austin, Texas, pulled nearly 400 vehicles off the road over carbon monoxide concerns last month, Ford said it would pay for the cost of specific repairs to any police vehicle in any city that experienced those same issues.
Ford is now repairing the SUVs in Austin.
It's a significant issue for the auto giant, which has been om the police vehicle business for 70 years. The Explorer makes up more than half of all U.S. police vehicle sales.
"By no means is our investigation complete," Gubing said. "We're doing everything we can to figure out what issues are out there and how we can help."
Still, federal regulators recently expanded their investigation following more than 2,700 complaints of exhaust odors — including many from civilian vehicles as well. The National Highway Traffic Safety Administration (NHTSA) is now looking into Ford Explorers from model years 2011-2017.
Ford insists drivers of regular Ford Explorers should not be concerned. The automaker is blaming improperly installed or sealed modifications for the problems in the police vehicles — which are made after the SUVs have left Ford's factories.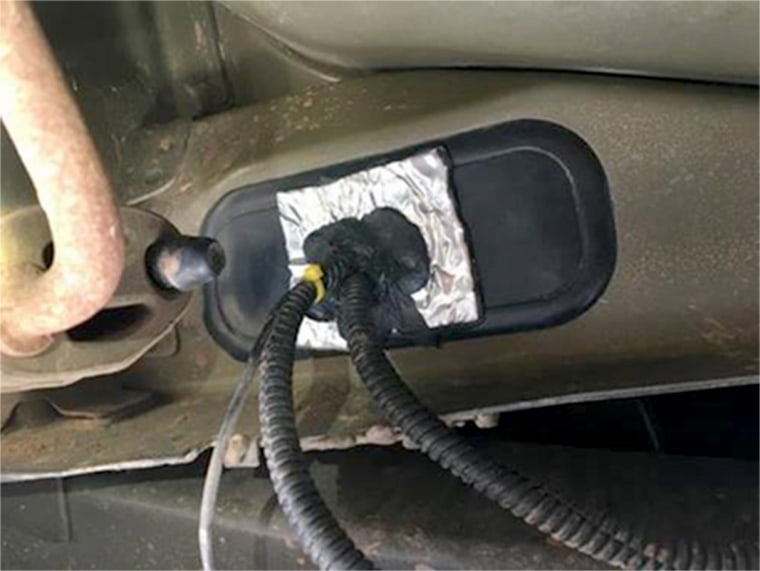 "From a carbon monoxide perspective, the police duty cycle is very different than what a retail customer drives," Gubing said, noting that law-enforcement motorists typically use a wide-open throttle, rapid acceleration and stepped on and off the gas much more often than civilian drivers would.
"It creates more combustion gas at the back of the vehicle because the engine's working harder and faster," Gubing said. "At the same time, there are modifications done to the back of the vehicle that certainly provide leak paths when those modifications are not done properly."
Many police department across the country drill holes to install lights and radio equipment — and Ford showed NBC News photos that it said showed those changes, when done improperly, allowed exhaust to seep into the cabin of police vehicles.
"We don't see the retail customers driving like that," Gubing said. "We don't see retail customers with those modifications."